Welcome to Hyundai Motor Europe!
Since entering the European market 40 years ago, Hyundai Motor has progressively increased its performance, contributing to the company's global success. But the continuous increase in sales is not the only reason that Europe  is a key cornerstone of Hyundai's business – we have also established Hyundai as a true member of the European community.
Our Technical Centres in Rüsselsheim and at the Nürburgring, Germany influence the global design and engineering of our products. The Hyundai manufacturing sites in Nošovice, Czech Republic and İzmit, Turkey produce the majority of the vehicles bought by European customers. In short: more than 70 % of the Hyundai cars sold in Europe are designed, engineered, tested and built here. This includes our European bestsellers, the Tucson and the i20, as well as the high-performance i30 N.
The headquarters of Hyundai Motorsport is also situated in Europe, based in Alzenau, Germany and responsible for our success in rallying and touring car racing around the world.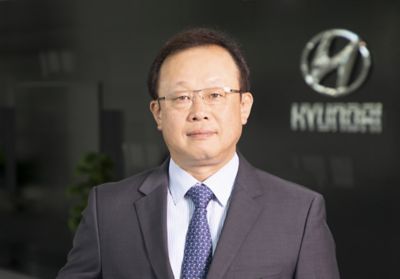 Our close connection to Europe brings significant benefits. According to a recent independent study, more than 200,000 people owe their jobs to the presence of Hyundai in the region. This includes the 2,100 retail outlets, all of our operational facilities and much more besides.
Moreover, we are looking ahead to an even brighter future by investing in new mobility solutions. Already, Hyundai is leading in electrified mobility: Our Ioniq range, the Kona Electric and the fuel-cell powered Nexo deliver the broadest range of powertrains in the industry. By 2025 we will have launched 18 new electrified cars globally.
We are fully committed to Europe, playing an active role as a responsible business and we are excited about the future for our brand, for the region and for our customers.
Thank you for your interest in Hyundai!
Dong Woo Choi
President and CEO 
Hyundai Motor Europe