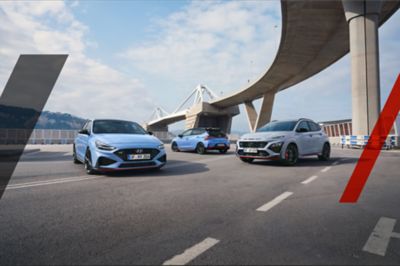 The N range - performance for the people.
The pure joy of driving: the high-performance N family.
Hyundai N's line-up currently consists of two hot hatches, a fastback, and a hot SUV: i30 N, i20 N, i30 Fastback N and KONA N.
The N range - performance for the people.
Performance
Serious fun – blistering performance and top technology.
Driving was never meant to be boring, and with N, it never will be. Welcome to the high-performance N range. Blistering performance, thrilling cornering abilities coupled with everyday sports car drivability. We've highlighted some of the performance features for you here.
Music to our ears. Step on it and turn it up!
Better than any playlist, the powerful growl of the i20 N's exquisitely tuned exhaust is music to the ears of performance enthusiasts.
Motorsport experience and customer feedback.
Major performance enhancements to new i30 N are driven by lessons learned in our i30 N TCR race package and feedback from our N-thusiast community.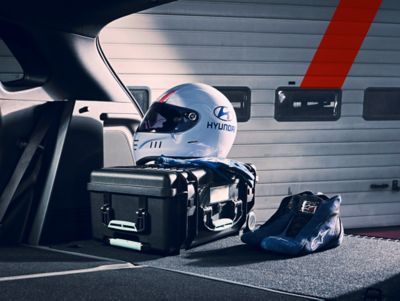 The i20 N is fast and precise. It gives a good sensation, similar to a race car. Like my WRC car, the i20 N is all about performance.
Exterior
Designed to thrill.
Next to their high-performance capabilities, the Hyundai N vehicles share motorsport-inspired design elements. The lowered body, the rear spoiler and triangular brake light are some of the common elements all models share. Then there are the aggressively sculpted bumpers with large air intakes, and alloy wheels embossed with the N logo and high- performance brakes with red N calipers.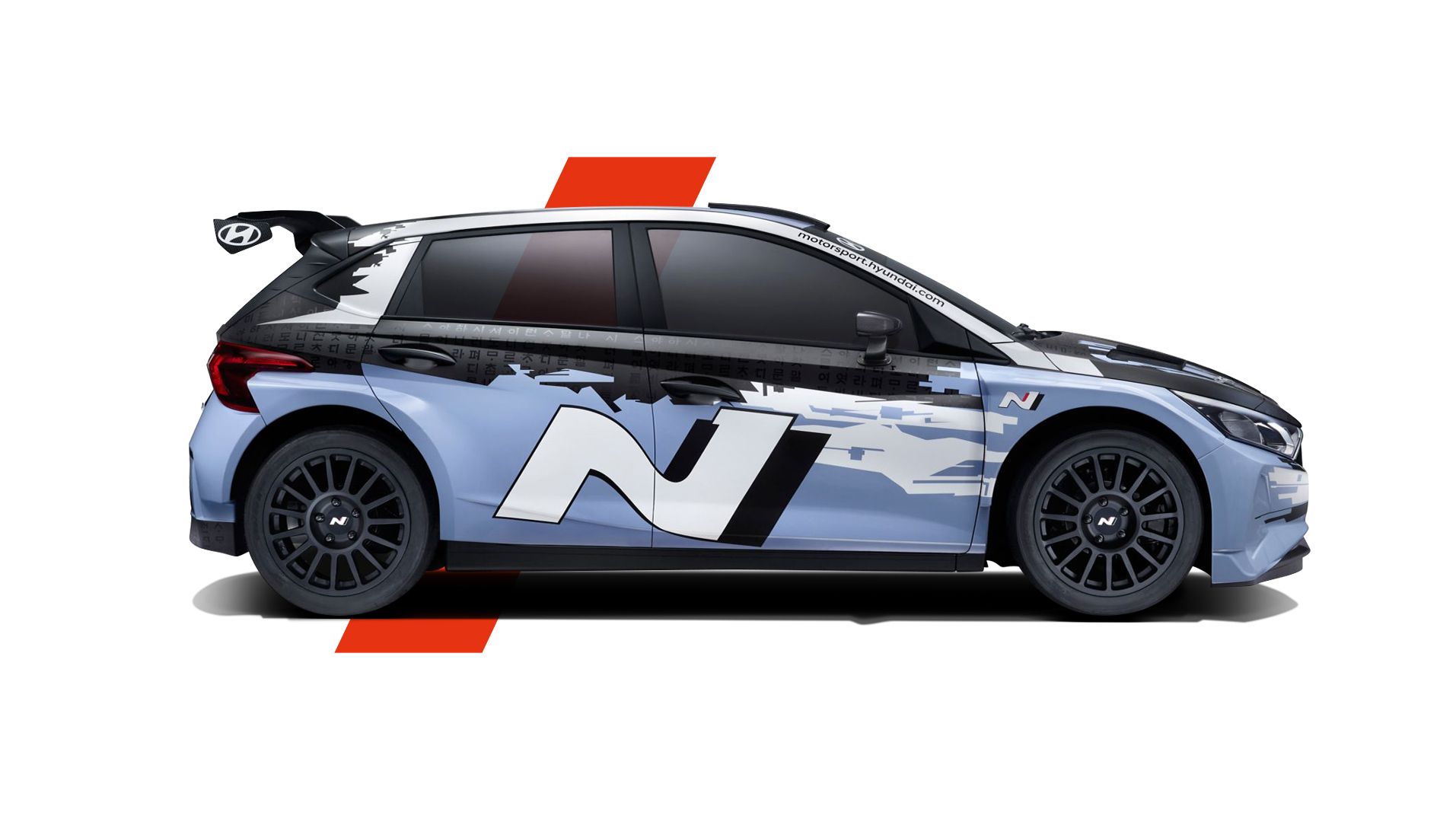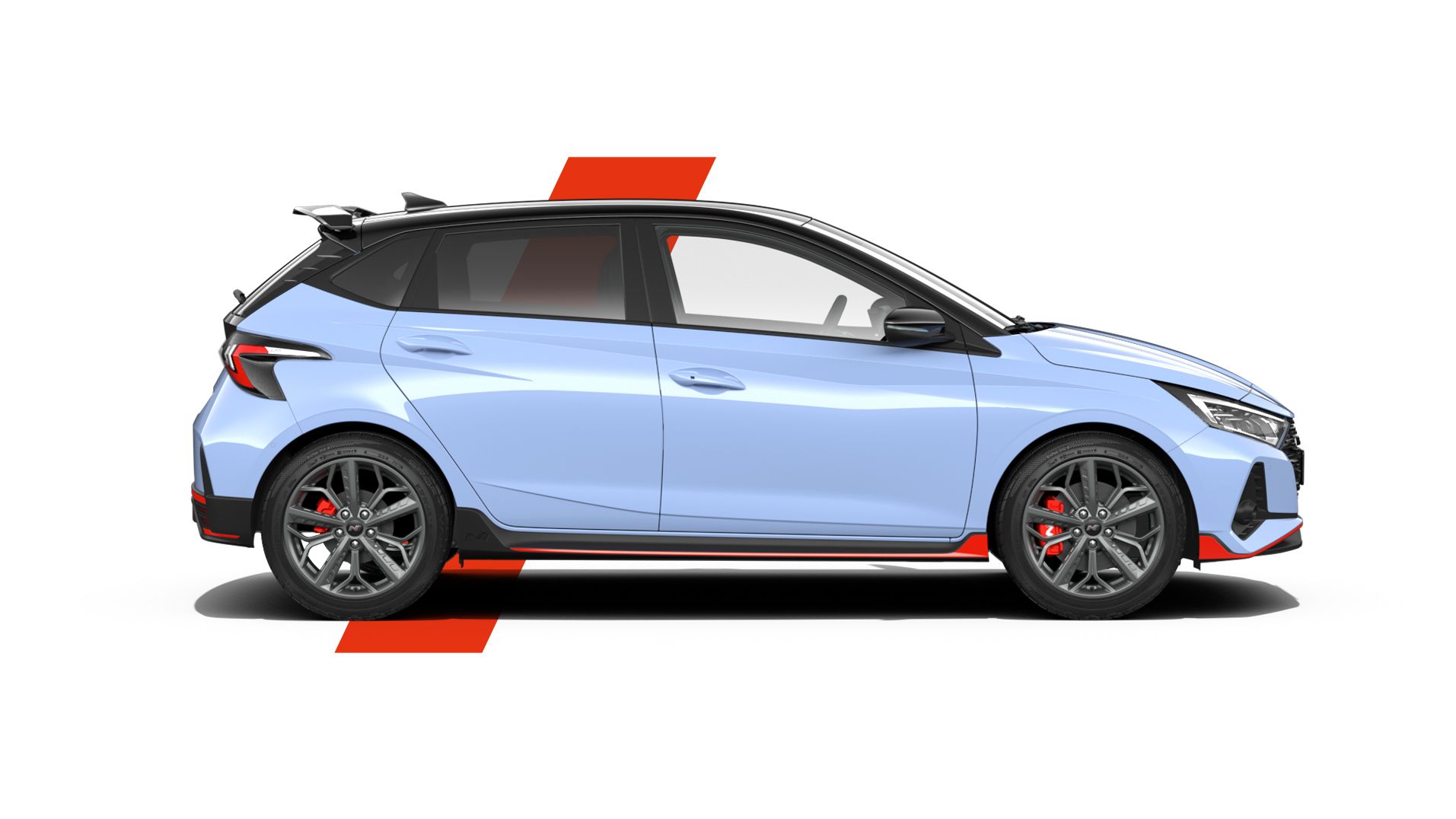 Move slider to compare i20 N and WRC vehicle
Big wheels and red callipers.

All models feature N-exclusive 18" or 19" wheels embossed with the N logo and high performance brakes with red N callipers that really underline N's performance credentials.

Go big or go home.

The N models all feature large exhausts for a powerful look and sound.

Iconic brake and fog lights.

All N models share motorsport-inspired styling elements like the iconic triangular third brake light or fog light.
Interior
Sport meets comfort.
Created for and by people who truly love cars, N models all feature sleek and sporty interior embraces and excites. The cockpit is as much about control as it is about comfort. The ergonomics are completely driver-focused – you have everything in view and at your fingertips.
Fast shifts at your fingertips.

The racing-inspired paddle shifters put fast, effortless gear changes at your fingertips.

Sport seats.

Depending on the model, various types of sports seats are available cloth, leather, and suede for excellent support during sporty driving.

N shifter.

N shifters feature the N logo, a Performance Blue racing line and stitching as well as leather inserts for better grip and more motorsport feeling.

Metal pedals.

The high-performance character of the interior is further strengthened by the high-quality materials and sporty metal pedals.
Concepts
Creating the cutting edge – a glimpse into the future.
Concept cars allow us to push the boundaries of car design and development by exploring new ideas and technologies. Traditionally, many manufacturers have used these studies to gauge consumer reactions to radical features, while never taking them to the production line. In recent years, however, we have created concept cars as rolling labs for ideas and features that found their way into production vehicles like IONIQ 5 and 6.
RN22e.

Market-leading E-GMP.

The high-performance electric rolling lab RN22e offers racetrack-ready performance by refining and optimising Hyundai's market-leading E-GMP and packaging it in an IONIQ 6-based streamliner design.

N Vision 74.

High-performance hydrogen fuel cell hybrid.

N Vision 74 is high-performance hydrogen fuel cell hybrid – a rolling lab that is powered by the most advanced FCEV system we have ever created..

RM20e.

Performance, electrified.

RM20e's electrified power unit doesn't just ensure zero-emission, but provides race-car like robust power and instantaneous torque. Sustainability and exhilarating driving experience all in one.

Project RM.

"Racing Midship"

Project RM, was launched in 2012 to develop and connect new high-performance motorsport technology with future N models. This "rolling lab" is in charge of progressive evolution in N cars.

Veloster N ETCR.

High-Performance EV.

Debuting in 2019, the Veloster N ETCR started a new era. Inspired by this race car, the RM20e maintained the performance while retaining daily-driver quietness, responsiveness, and road-going capability.

N Option.

Show car.

A glimpse at the future. With numerous customization features available, Hyundai aims to cater to the needs of driving enthusiasts who want to make their vehicles more unique and special.

RN30.

Racing machine concept.

Hyundai N allows customers to experience the pleasure high-performance cars. The racing concept model RN30 debuted at the 2016 Paris Motor Show as the embodiment of these values.

Vision GT.

Gran Turismo.

The Hyundai N 2025 Vision Gran Turismo encapsulates the passion surrounding the high-performance technology that goes into "N" and serves as a commemoration of Hyundai's 50th anniversary in 2017.