Trailblazing for Team Century.
A footballer of many firsts, Team Century is excited to have Omani football legend Ali Al-Habsi join their team as number 26. Find out how Al-Habsi was a trailblazer for his country and region, and what he is doing for sustainability.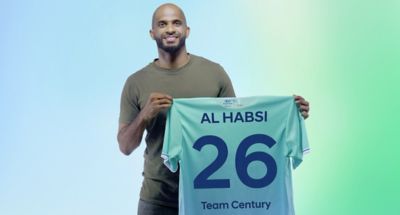 Ali Al-Habsi played for the Omani national team, at all levels, for 20 years during which he made an impressive 137 appearances with the first team. During his tenure in the Gulf, Ali won the best goalkeeper award in the Arabian Gulf Cup four consecutive times and was part of the team that gave Oman their first title, the Arabian Gulf Cup in 2009.

In international football, Ali was the first footballer from the Gulf region to play in the European leagues and the first Arab to win the world's oldest national football cup in the world, the FA Cup. The trailblazer was also the first Asian goalkeeper to play with an English club. Ali represented various English League teams and was even the best goalkeepers among England for playing a series of 101 consecutive matches in the English Premier League, without missing a single match for any reason. During his three seasons in Norway, he won the best goalkeeper award in the Norwegian League.

Having retired from his impressive professional football career in 2020, Ali Al-Habsi has set his course for new territories, including sustainability with Team Century. Read on to find out why the legendary footballer from Oman is committed to scoring the Goal of the Century.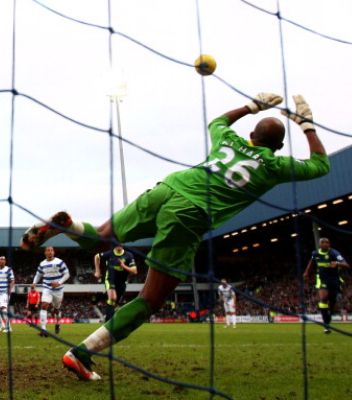 Goal of the Century is an initiative to raise awareness – across regions and cultures – of environmental issues that we, by working together, can overcome.
Q&A with Ali Al-Habsi.
As a goalkeeper, is there a particular goal that stands out for you?
"At the same time, I found that goalkeeping not only gave me more confidence, but being a good goalkeeper also boosted the confidence of the entire team, allowing the team to perform at a higher level, allowing more goals to be scored."
Why have you joined Team Century?
"We need to be more sustainable now to improve our lives, and our future. I believe that through representing the Gulf region as part of Team Century and Hyundai's Goal of the Century, I can use my renown to boost environmental messages and influence the new generation."
What is your goal for this project?
"My goal for this project is to raise awareness of the importance of community service. Goal of the Century is an initiative to raise awareness – across regions and cultures – of environmental issues that we, by working together, can overcome. By spreading knowledge on this topic I can establish a sense of individual and collective responsibility to preserve and improve the environment, and then I could say I have scored the ultimate goal."
Why did you choose the number 26 for your jersey, Ali?
"Since that day I've loved this number and I continued to use it throughout my career. To add to its importance, my phone and license plate numbers both have the number 26 in it, and I got married when I was 26. Is that a coincidence, or does that prove Granli right?

Get to know other players of Team Century.