Continue your healthy eating journey.
We hope you've enjoyed the variety of recipes in Hyundai's Plant Based Challenge. Though the challenge might be over, Ella still has a few more recipes to share, as well as lifestyle tips to help you lead a healthier and more balanced life.
Congratulations!
You're wondering how much your environmental impact has lessened since starting the 30-day plant-based challenge? Then read on.
You've saved a huge amount of water.

It takes about 1,700 litres of water to make one 113g beef burger patty – that's the equivalent of taking 23 showers.

1

You've reduced your environmental impact.

Just as the emissions from transport make up a significant proportion of global greenhouse gas emissions, so too does animal agriculture. A study from Oxford University identified going plant-based as the "single biggest way" to reduce an individual carbon footprint, shrinking it up to 73%.

2

You've protected wild animal habitats.

Up to 18.7 million acres of forest are placed under threat every year, with much deforestation driven by animal agriculture. By eating plant-based, even for only a few meals a week, you've played an important role in reducing deforestation. 

3

You've reduced energy consumption.

For example, it takes about 31.5 kilowatt-hours of energy to produce one pound of beef—a little under the amount of energy your fridge uses to run for a whole month. By eating more plant-based sources of protein, like beans and nuts, you save energy consumption and reduce fossil fuel emissions, as this requires much less processing.

4
Now keep going with a healthy, plant-based nutrition after passing the challenge. YOU GOT THIS.
Ella Mills says: "When it comes to improving your health, the best piece of advice I can give is to think in the long-term. To slowly bring healthy, plant-rich meals into your life in ways that you enjoy. Try setting yourself an ongoing challenge to try one new recipe a week to keep yourself inspired."
1. Plan out a full week of delicious meals.
By loosely planning out your meals at the start of the week, you will find that you shop for exactly what you need, saving you money, time and whole lot of stress. It also means that you can focus on eating a nutritionally varied diet.
2. Cook more from scratch.
Cooking from scratch gives you control over your diet and means you will be eating fresh, nutritious wholefoods that are as close to how nature delivered them as possible.
3. Make breakfast a quick win.
A healthy breakfast can set the foundations for your day by providing essential nutrition and energy. Use breakfast as an opportunity to include a variety of fruit, vegetables, wholegrains and some protein for nutritional balance.
4. Experiment with the foods you enjoy.
When it comes to sticking to healthy eating and not getting in a rut with your meals, choose the foods you enjoy but experiment with different flavours and textures.
Cook double batches of main meals when you can and portion out leftovers for easy and healthy packed lunches.
6. Be mindful not to overcomplicate it.
Healthy eating doesn't have to be complicated or involve lots of niche ingredients. One-pot meals or traybake dinners are quick and easy solutions that require little effort or skill but are totally satisfying.
Ultimately for anything to be sustainable in the long run, it has to be enjoyable, which means your meals have to be delicious. After all, food is more than just ingredients, it's enjoyment and a chance to connect to others.
3 quick, easy, mid-week dinner options
1. Chickpea ragu with roasted sweet potatoes & broccoli.
Serve up this hearty dish, which teams our staple chickpea ragu with simple roast veggies, for an easy mid-week family meal. It can be made extra speedy by chopping the sweet potatoes and coating them in the spices ahead of time; then when you get home, simply pop in the oven and heat the ragu. Et voilà!
Serves 4, prep time 20 minutes, total time 45 minutes
What you'll need.

Ingredients

For the roasted veggies

2 sweet potatoes washed & cut into wedges
2 teaspoons paprika
1 teaspoon ground cinnamon
drizzle of olive oil
pinch of sea salt
200g tenderstem broccoli

For the chickpea ragu 


drizzle of olive oil
1 medium white onion peeled & finely chopped
2 cloves garlic finely chopped
pinch of sea salt & black pepper
½–1 teaspoon hot smoked paprika
1 teaspoon ground cumin
1 x 400g tin chopped tomatoes
1 x 400g tin chickpeas drained
2 teaspoons brown miso
1 tablespoon almond butter
Wedges into the oven.

Preheat oven to 200°C / 180°C fan / 390°F. 

Place the sweet potatoes onto a baking tray. Drizzle with olive oil and sprinkle over the paprika, cinnamon and salt. Give everything a good mix ensuring the potatoes are evenly coated. Bake in the oven for 45 minutes. Place the broccoli into a bowl, drizzle with olive oil and sprinkle with salt and pepper. Add to the baking tray with the sweet potatoes, for the final 10 minutes of cooking.
Start the onions and garlic.

Make the chickpea ragu while the sweet potatoes are roasting. Place a large, heavy-bottomed pot over medium-high heat and drizzle with olive oil. Add the onion and garlic. Sprinkle with salt and pepper and cook, stirring frequently for 5–6 minutes until softened and translucent.
Now add tomatoes and chickpeas.

Add the paprika and cumin and cook for 1 minute, before adding the chopped tomatoes and chickpeas. Half fill the empty tomato tin with water, swirl it around the tin to rinse out every last bit of tomato juice and add this liquid to the pan. Bring to a simmer. Allow to bubble gently for 15–20 minutes, stirring occasionally until darkened and reduced. Use a fork or potato masher to lightly mash about ⅓ of the chickpeas against the side of the pot. 
Stir in miso and almond butter.

Stir through the miso and almond butter and adjust seasoning to taste. 
Serve and enjoy.

Serve a generous spoonful of the chickpea ragu with the roasted vegetables.
2. Creamy coconut & chickpea curry.
Fancy a flavoursome hearty lunch? This creamy spiced curry with mangetout and peas delivers just that. It freezes well, so can easily be prepared in advance and defrosted for lunch or dinner. Serve with a naan for obligatory dunking.
Serves 4, total time: 30 minutes
What you'll need.

Ingredients

1 tablespoon coconut/olive oil
1 onion finely chopped
4 cloves garlic grated
1 tablespoon tomato purée
2 tablespoons medium curry powder
1 teaspoon black mustard seeds
1 tablespoon of cumin seeds
1 x 400g tin chickpeas drained & rinsed
1 x 400g tin chopped tomatoes
1 x 400g tin coconut milk
200g mangetout halved lengthways
100g frozen peas
4 tablespoons coconut yoghurt
handful fresh coriander roughly chopped
Soften onions. Add ingredients.

Put the oil into a large saucepan over medium heat and add the onion. Fry for 8 minutes until softened. Add the garlic, tomato puree, curry powder, mustard and cumin seeds; fry for 30 seconds until it smells fragrant. Add the chickpeas and stir to coat in the spices.
Add the rest and simmer.

Pour in the tomatoes and coconut milk, stir and bring to the boil. Turn down the temperature and simmer for 10 minutes until slightly thickened. Add the mangetout and peas; simmer for 5 more minutes until soft but still have a little bite. Season to taste and serve with a spoon of coconut yoghurt and sprinkling of coriander.
3. Aubergine one-pan wonder.
A one-pan dinner with plenty of fresh veggies, fibre, protein and complex carbs? And takes practically no time to throw together, with minimal washing up? This dish ticks all of those boxes and is a great mid-week meal. It's delicious served hot and any leftovers can be enjoyed as an on-the-go lunch the next day.
What you'll need.

Ingredients

For the rice

1 tablespoon olive oil
1 medium white onion finely chopped
2 cloves garlic finely chopped
2 tablespoons tomato purée
¼–½ teaspoon red chilli flakes
1 aubergine chopped into 1cm / 2" pieces
1 tablespoon maple syrup
1 tablespoon tamari
1 teaspoon onion powder
1 teaspoon garlic powder
1 teaspoon smoked paprika
250g brown rice
1 x 400g tin chopped tomatoes
1 x 400g tin green/brown lentils drained & rinsed
200g spinach/kale chopped
2 tablespoons almond butter/tahini

To serve

small handful fresh mint leaves finely chopped
small handful fresh flat-leaf parsley finely chopped
1 lemon juiced
pinch red chilli flakes
dollop coconut/other plant-based yoghurt (optional)
Preheat oven and soften onions.

Preheat oven to 180°C / 160°C fan / 350°F. 

Place a large heavy-bottomed casserole dish over medium-high heat. Add the olive oil and once hot and shimmering, add the onion and garlic. Cook, stirring often, for 4–5 minutes until softened and translucent. 
Add other ingredients.

Add the tomato paste and red chilli flakes and stir to coat; cook for 1 minute. Then add the aubergine, maple syrup, tamari, onion powder, garlic powder and smoked paprika. Cook, stirring frequently for 4-5 minutes until beginning to soften. 
Add the rice and tomatoes.

Add the rice and tomatoes and stir to combine. Fill the empty tomato tin with water and add this liquid to the pan. Stir to combine. 
Cover and into the oven.

Cover with a lid and place into the preheated oven for 50–55 minutes. The timing will depend on your oven and the rice that you're using, so check after 45 minutes. 
Add the last ingredients.

Remove from the oven, stir through the drained lentils, chopped spinach/kale and almond butter/tahini. 

Top with fresh mint, parsley, lemon juice and red chilli flakes before serving.
Small steps to feel better.
Ella's tips to bring a little more calm into your life.
A sustainable lifestyle nourishes your mind and your body, it's about looking after all aspects of your wellbeing, from what's on your plate to your go-to stress reduction techniques, getting a good nights sleep and finding ways to move your body. Here are Ella's five tips on bringing a little more calm into your life.
Plant-based Lifestyle
6 small things you can do in your daily life to support sustainability.
Making small steps towards a more sustainable life can be easier than you think. Here are the six things that I do as much as I can, they're simple but collecitvly they'll make a big difference. 
The average item of fresh food travels 2300 km before we buy it. So buying locally isn't just a good way to save money, it's also a great way to reduce your carbon footprint. These places don;t have to be fancy or expensive, just smaller scale producers where you can by single ingredients that are in season.
2. Invest in reusable items.
As time and money allow, begin to invest in reusable items. Two good places to start are swapping a plastic water bottle for a steel one and bringing a reusable coffee cup to cafés.
Growing your own herbs and vegetables is an amazing way to manage the amount you use. If you don't have any outside space, even a windowsill of fresh herbs will stop you from continuously buying big packs of them every time you're out.
4. Don't be afraid to freeze.
Freezing the best way to reduce waste and look after your leftovers. If you have leftover stews, curries, sauces, and soups, freezing them in batches is a great way to have deliciously, speedy dinners for the evenings you don't have the time or energy to cook.
5. Get creative with food waste recipes.
Lots of recipes can be adapted easily to use up leftover odds and ends in the fridge like a spare carrot or potato. Stews and curries are brilliant places to sneak leftovers into. Similarly to adding into recipes, be flexible with swapping one ingredient for another.
6. Spice up leftover recipes.
Try spicing up yout leftover ingredients by turning them into delicious dips, sandwich fillings, wholesome salads or hearty soups. If you have leftover bean chilli for example, serve it with rice one day and with a baked sweet potato on another - it's a quick, easy and inexpensive way to stop waste and have an easy meal ready for you.
Plant-based Christmas dinner
A tasty take on a healthy, happy Christmas dinner.
Ella has gathered up her go-to family recipes to give you some more inspiration. A plant-based or more flexitarian approach to Christmas dinner is easier – and tastier – than you might have thought.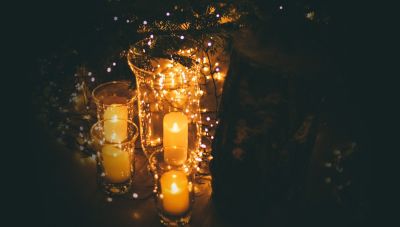 Have you seen all of Ella's recipes?
Check out more of the delicious and nutritious recipes that Ella Mills created for you in Hyundai's plant-based Challenge. Discover the positive health and environmental benefits of incorporating more plant-based food into your diet.