How does it feel to drive?
It feels fun! First of all, BEVs are typically equipped with a single-speed reduction gear, so there's no more shifting. As a result, the ride is smooth and silent and the response is almost instantaneous.
Secondly, EVs feel surprisingly fast. Just because you don't have a 6 cylinder turbocharged petrol engine on board that doesn't mean that EVs are slow. BEVs deliver instant torque and impressive acceleration. Despite the extra weight a battery brings, BEVs are quick off the line and deliver a smooth and constant acceleration.
Although fast and powerful, EVs drive very quietly. There is still noise from the tyres on the road and the wind rushing around the car, but on electric-power alone, they are comparatively quiet. This results in a peaceful and relaxing driving experience.
When it all comes down to it, an EV is still an automobile. There is nothing scary or difficult about driving one. If you can drive a conventional automobile, you can drive an EV.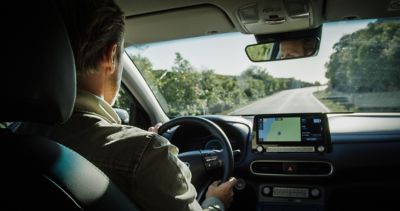 It's no secret that the future of mobility is electrified .
And we are driving that future. While some car brands just announce sustainable cars, Hyundai's e-mobility vehicles have been leading the way for years. And we won't stop here. Next awaits.
View our progressive electric range
Hybrid Awaits. Electric Awaits. Next Awaits.