Story
From the first sketch to the finished product.
The first stage of the process is design planning. Here, the challenge is to spot a trend that will be loved not only in the present, but in the future too. Hyundai studies local trends and consumer lifestyles from around the world in order to create original images and concepts.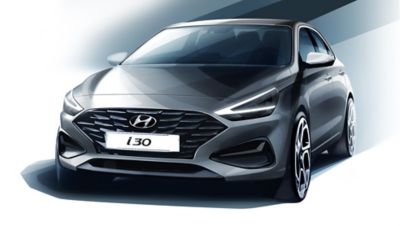 "The new i30 has a very universal appeal, thanks to its big range of bodytypes, powertrains, safety and connectivity features."
- Richard Haleš, Product Marketing Specialist -