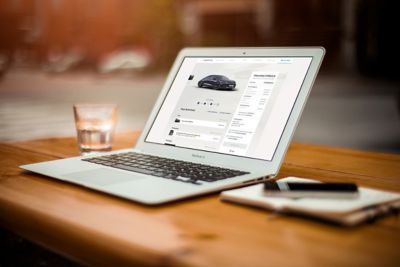 How the pre-sale works.
Reserve your IONIQ 6 First Edition.
The vehicle shown is a prototype. Certain features, colours, materials, accessories and specifications may vary from the production model.
The pre-sale on Cl!ck to Buy.
The only way to purchase one of the 2500 Hyundai IONIQ 6 First Editions is with a Hyundai account. Log in and reserve yours as soon as the pre-sale begins.
Reserving your First Edition in a few simple steps.
Just follow the simple steps below to start and complete the ordering process for your very own IONIQ 6 First Edition in the colour of your choice. After the pre-sale starts on November 9 at 10 am a Cl!ck to Buy button will be unveiled on the page below.
Seamless experience - purchase online or at the dealer.
Once you receive your offer, you can finalise your purchase order completely online via Cl!ck to Buy or at the showroom of your selected dealership. For immediate support, Cl!ck to Buy is connected to the Hyundai Online Showroom via LiveChat. You can connect with your dealer via chat, call, or video call.
Move the slider to bring the Hyundai showroom into your livingroom.
More about IONIQ 6 First Edition pre-sale.