Photos may vary from the actual unit.
Diverse power options
controlled easily.
Santa Fe's powerful driving performance
boasts not only eye-catching numbers, but a wide range of options such as dynamic or comfortable driving, depending on the road conditions. Santa Fe also automatically recognizes the core driving tendencies of different family members, offering optimal driving modes for each driver.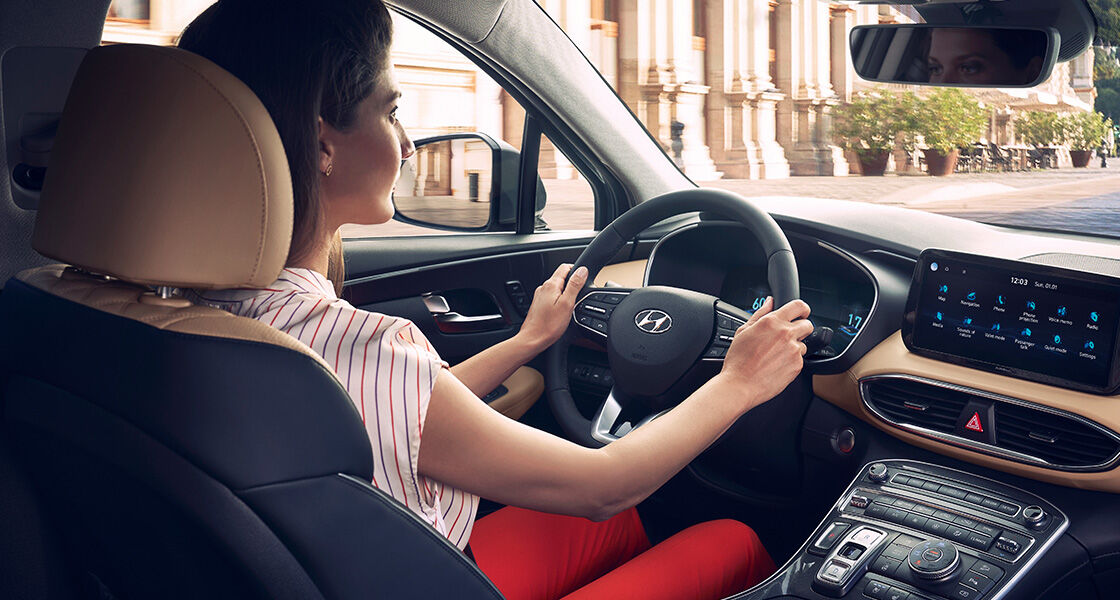 Engine
Family SUV Ready for Every Road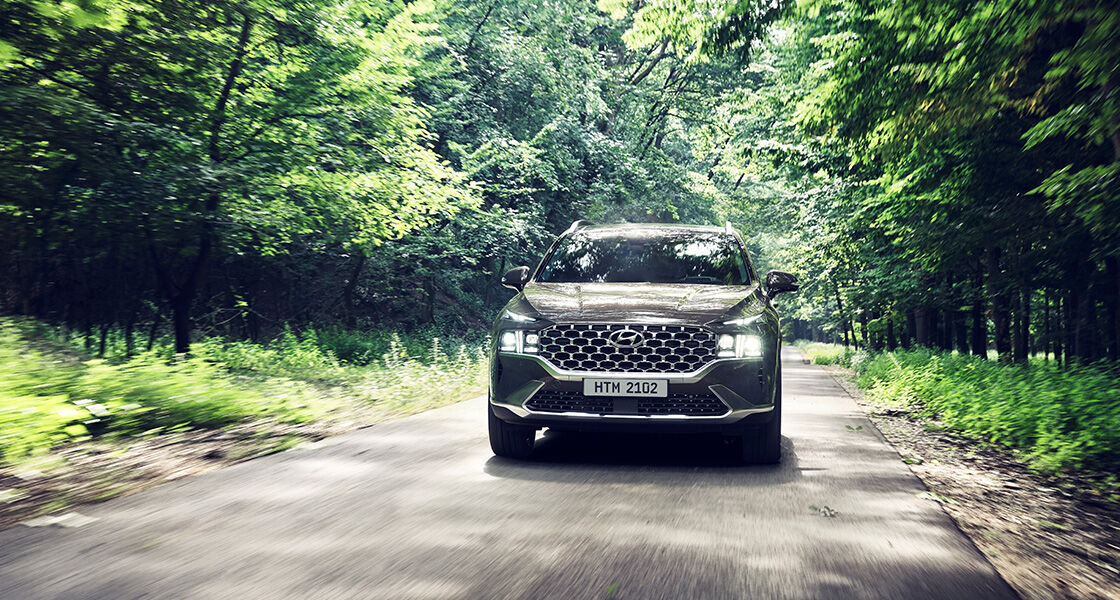 Drive Mode

Simply turn knob to select the mode that suits you best: COMFORT for everyday driving, ECO for optimal fuel efficiency, SPORT for quicker acceleration, or SMART which automatically adjusts gear shift intervals based on recent driving patterns.
Learn more about Hyundai
Images, engine specifications and information posted above may differ from region to region. All information and illustrations are based on data available at the time of publication and subject to change without notice. Please visit our regional homepage or dealer for more information.