Welcome to Hyundai Mobility Adventure!

JUMP INTO THE EPIC JOURNEY
Looking for new adventures? Come visit Hyundai Mobility Adventure on Roblox! Here, you can explore different Adventure Zone, play fun games, drive Hyundai's coolest cars and so much more. So what are you waiting for? Download now and Jump into the Epic Journey!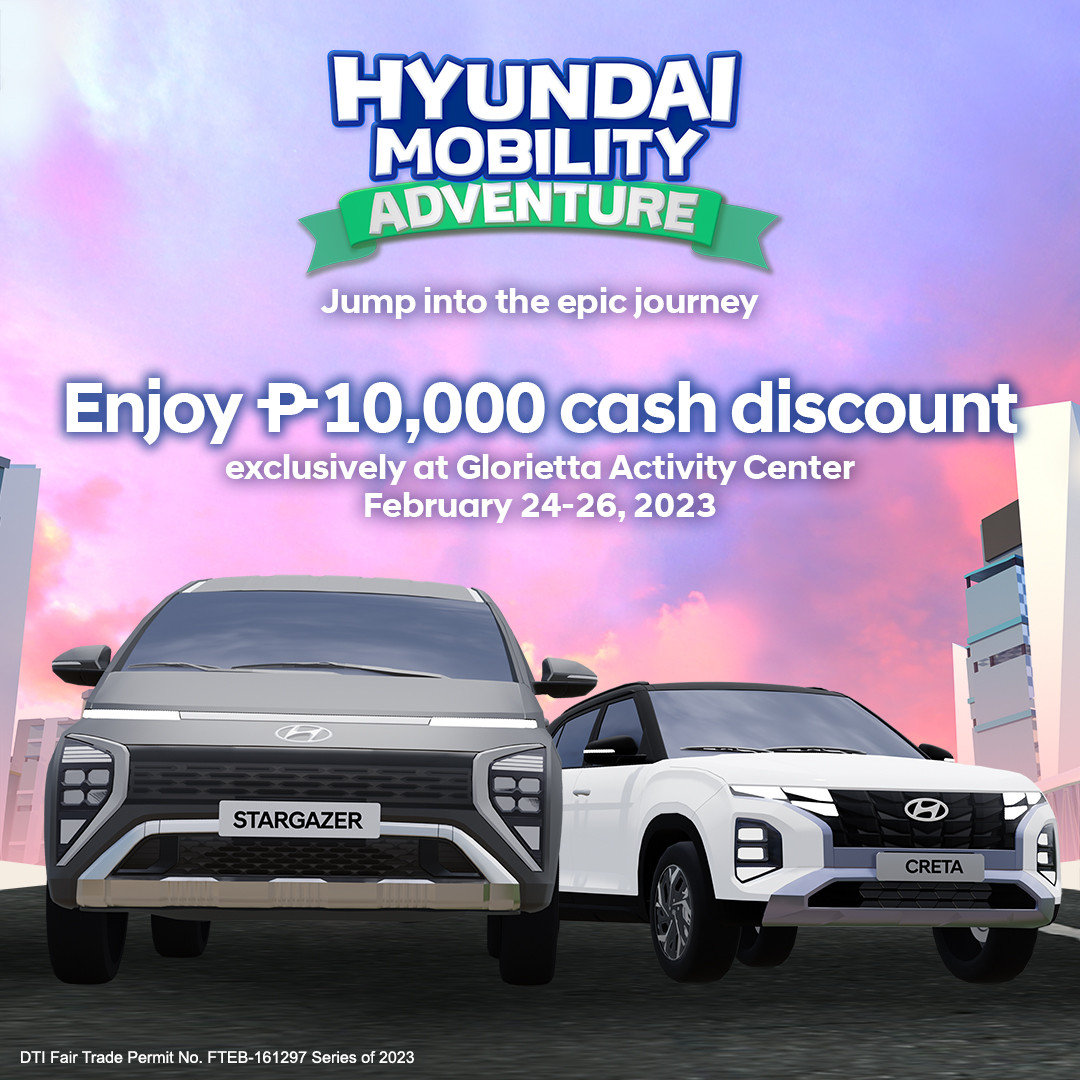 Mechanics
Hyundai Motor Philippines, Inc.'s Php 10,000 discount voucher entitles the customer for a Php, 10,000 discount for every qualified vehicle purchase of the Hyundai Creta and Hyundai Stargazer.
This voucher may be used from February 24 to March 31, 2023 only.
The customer must present valid identification, preferably a government-issued ID, and this voucher when claiming the discount provided by this voucher.
The face value of this voucher shall be deducted from the suggested retail price (SRP) prevailing at the time of purchase.
This voucher may only be availed by the customer whose name is indicated on the front side of this voucher. Only one voucher may be applied per qualified vehicle purchase.
This voucher is not convertible to cash, non- transferable, and can only be used at authorized Hyundai dealerships.
This promo can be used in conjunction with any other promos for the period of February 24 – March 31, 2023.
Sample Voucher