Sports
A future you choose with Nicky Quamina-Woo
6 minute read
To mark the opening of the the FIFA World Cup 2022™, here at Hyundai, we are springing into action to score the Goal of the Century – uniting the world for sustainability. As part of this effort, we are proud to present a special collection of photos and unique digital collaboration with visual storyteller and Team Century member Nicky Quamina-Woo.
A visual storyteller on a mission to open our eyes to climate change
Nicky Quamina-Woo is a New York-based photographer and visual storyteller. Through her work, Nicky focuses on documenting social unrest and the dramatic effect climate change has on it. Throughout the years, she has won multiple awards and has contributed to The New York Times, Bloomberg, The Washington Post, and CNN.

Today, Nicky proudly wears the number 19 jersey in Hyundai's Team Century. As a valued member of our team , we are working closely with Nicky to unite the world for sustainability. Hyundai and Nicky will showcase selected pieces of Nicky's work on our social media channels that highlight the need for climate action and how we can all work together to realize a better future.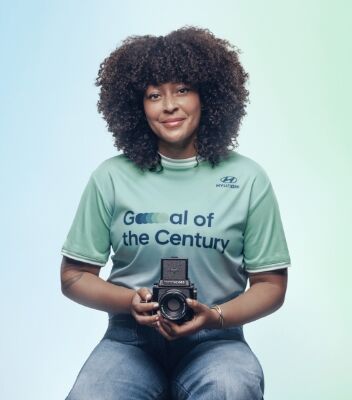 As the Water Comes, 2019
In our first collaboration with Nicky Quamina-Woo on social media, we showcase her award-winning and eye-opening series 'As the Water Comes.'

In 2018 Nicky traveled to Senegal to document climate change, as it is affecting the people of Saint-Louis. The images explore the impact of rising ocean levels on the coastal village in the northern part of Senegal. Here homes, mosques, and schools have been decimated by the effects of coastal erosion, powered by climate change. Nearly a thousand people have been displaced to an ill-equipped and often flooded "tent village" further inland.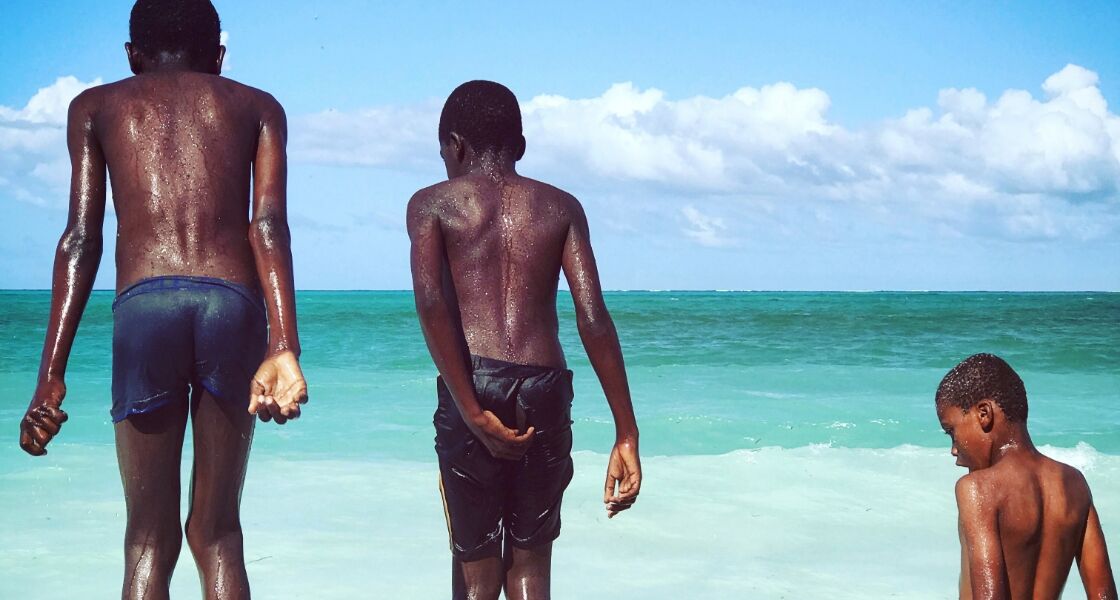 Nestled between the mouth of the Senegal River and the Atlantic Ocean, Saint-Louis is in a permanent state of flood alert. Numerous areas have now had to be abandoned, such as Doun Baba Dieye, which was completely submerged in 2009. What's more, according to a study commissioned by the Senegalese government, 80% of Saint-Louis territory will be flooded by 2080, and a minimum of 150,000 people will be forcibly relocated.

Nicky's evocative and powerful imagery focuses on the human battle with unpredictable weather patterns and the effort people go to protect their homes from devastation. The images and stories speak volumes about the need for a powerful sustainable response.
The hope is that with a larger spotlight we can start to shift our response to climate change, which needs more public participation and an integration of local knowledge – particularly as it relates to key economic activities like fishing and agriculture.
NICKY WOO, TEAM CENTURY MEMBER
Family
Saint-Louis, Senegal
34-year-old mother Fatou Ngueye sits with her children within the shell of her former living room–which is now open to the sand and ocean–after the ceiling and two front walls of her home were swept away by the sea. The family has been sleeping on a neighbor's floor for over a year, rather than moving to the government-tented campsite which is too far from the ocean for her husband, a fisherman who commutes each day.
Sea Front
Saint-Louis, Senegal
Children play among the ruined skeletons of sea-facing homes that were destroyed as the ocean surged in Saint-Louis.
Mama
Saint-Louis, Senegal
A portrait of 58-year-old Mari Taw in front of her home which has been in her family for more than four generations. The house, which she shares with her two adult sons and their families, is barely habitable, as the walls and stairway have begun to crumble apart. Still, she feels lucky that it's set back one row from the ocean, so there's hope that they all might be able to stay there for another year before they'll have to move to the tented camps.
Boy
Saint-Louis, Senegal
A child plays on the ruins of a sea wall that was meant to keep the water at bay which has since been destroyed by the force of the ocean.
Boat
Saint-Louis, Senegal
38-year-old fisherman Daoud Diallo sits under the bow of a boat for shade. He currently lives in a single tent that is shared with nine other people, after his family home became inhabitable due to erosion.
Birds
Saint-Louis, Senegal
The tree that previously marked the center of a village, named Doun Baba Dieye, has been taken over by the sea and cormorant birds. It was a village of fishermen, farmers and cattle people, south of Saint-Louis. The floodwaters swelled to the point that villagers were forced to completely abandon their homes and move inland.
A Future You Choose
But there is a silver lining along these many rainclouds because if we act today there will be a better tomorrow. The personal choices we make together will have a profound effect on our collective future.

We introduce "A Future You Choose", A Goal of the Century, and Nicky Quamina-Woo collaboration.

Using AI image manipulation, Nicky shows a very real future for one of her images if we don't change our ways of living. In this unique digital art piece the image will deteriorate before the viewers' eyes, tides rise, skies blacken and life is lost to the oceans. Signifying, the more we continue to fly, consume meat, use fossil fuels, and ignore the warning signs, the worst our planet's future will become.

However, if we work together and make brave personal choices today the image can and will improve, showing that a thriving future could still be in reach.

You can witness the unique collaboration in a video we created with Nicky that will be shared on our Instagram channel.

Slide the images below to check out better, or worse future.
Three Boys
Mtende, Tanzania
Three friends rest on a small sandbank off the coast.
Uniting the world for the Goal of the Century
We are committed to sustainability in everything we do. With IONIQ – our dedicated electric lineup of cars, we are reimagining the future of mobility and bringing real sustainable solutions to the world. In this year's newly launched IONIQ 6 , carpets are made with fibers from recycled fishing nets, and paints extracted from used tires were used to color some parts of its interior and exterior.

Hyundai's 2022 FIFA World Cup™ Goal of the Century campaign has been designed so that everyone can use the World Cup as an opportunity to work together toward a greater goal of a sustainable world, just as footballers play together to score a goal.

Over the next few weeks, we want you to join Team Century. The Team is made up of eleven members of all genders and races working across many different industries. And we want you to join us as we start on a journey to build a more sustainable World Cup and a more sustainable future.

Ready to join Team Century and help us to score the Goal of the Century? Follow Hyundai(@hyundai) on Instagram to follow the action and find out how to get involved.