Our commitment to sustainability
In the Fourth Industrial Revolution era, industry boundaries are disintegrating amid a rise of convergence and change. Mindful of such global megatrends, Hyundai is accelerating its innovation drive powered by an advanced technical prowess. Ever present in Hyundai's 50-year journey has been the notion of the human race. Without aspirations for humankind, our technological innovations would have been impossible. As an extension of our ever-hopeful journey, in 2019 we adopted a new brand vision "Progress for Humanity" as a way to confirm our determination to create more valuable time for all humanity. Hyundai is now going beyond being an automobile manufacturer to become a mobility solution provider that allows people to easily move and connect with one another, spaces and places, and thus enabling them to make their time more valuable. We will provide mobility services that make every moment of life more valuable than before by more thoroughly understanding people's daily lives, in our journey toward progress for humanity.
One thing will remain constant and abiding: Hyundai Motor Company's management philosophy that places humanity above all other considerations.
Based on this immutable belief, we will take the lead in creating a sustainable future in which all mankind can live safely and healthily while enjoying freedom of movement and the unique offerings of our lives.
Jaehoon Chang,
President and CEO, Hyundai Motor Company
2022 Sustainability Report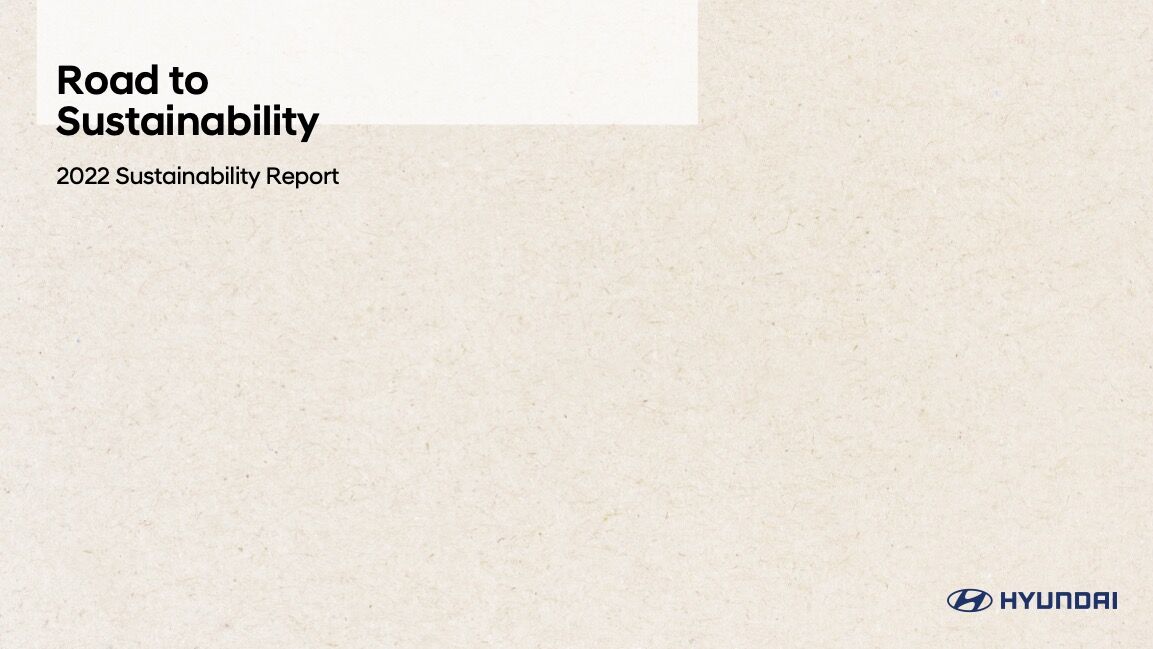 Road to Sustainability
We are entering an era of stakeholder capitalism, in which corporations pursue sustainable growth from the perspective of all stakeholders, including shareholders, employees, customers, suppliers, and local communities.
To nimbly repond to such shift in paradigm, Hyundai is harnessing all efforts on bolstering its sustainable ESG management.
Meanwhile, Hyundai will lead the way to create a healthier, happier, and more sustainable world for everyone under its corporate vision of "Progress for Humanity".
ESG Management
Hyundai is strengthening management activities to preemptively identify and remove risk factors related to ESG, and explores new business opportunities and strives to secure a new competitive edge by strategically using various ESG factors.

In particular, based on ESG governance that we newly established in 2020, discussions on major pending issues take place on a semi-annual basis at the Sustainability Management Committee under the BOD, which is the highest decision-making body, and the ESG Committee. In addition, we encourage each organization to autonomously carry out ESG improvement activities, such as by establishing a performance goal for each working-level division and reflecting the performance in KPIs, thereby striving to internalize corporate-wide ESG management.

Amid growing importance of responding to climate change and preventing accidents both in Korea and abroad, we created the Carbon Neutrality Execution Team and Serious Accident Prevention Team, and established a more professional and systematic management/response system.
ESG Governance
BOD(Sustainability Management Committee)

ESG Committee

Secretary : Planning & Finance Division
(Sustainability Management Team)

Hyundai Motor Group ESG Council

ESG Council(Working-level divisions)

Climate change1)
Operations environment
Product environment
Low-carbon products

Human rights/
HR development/
HR management
Supply chain ESG
Quality management/
Customers
Information protection/
Innovation
Social contributions
Health & Safety2)

BOD Operation
Ethical management
1) 2) Created organizations in charge(Carbon Neutrality Execution Team, Serious Accident Prevention Team, etc.)
BOD(Sustainability Management Committee)
Strengthens the ESG management system, such as establishing major ESG policies and discussing improvement plans
Examines/supervises plans and execution in relation to major issues, including safety, health, and ethics
Reports and deliberates/decides on major pending issues related to ESG on a semi-annual basis
* Major agenda in 2021: Carbon neutrality strategies, social contribution activity details, examination of employee practice of Code of Ethics, matters related to compliance program implementation and execution plan, compliance support activity details, progress with health & safety plans, product/service trading with affiliates, etc.
ESG Committee
A small meeting group within the Hyundai Business Strategy Meeting. Top management in each area review/discuss ESG-related matters.
Secretary (ESG-dedicated division)
- Planning & Finance Division
(Sustainability Management Team)
Establish/advance the system

Establish a reporting system, set up ESG management indexes, and build a data platform, etc.

Internalize ESG management

Provide support for employee ESG training and KPI reflection, etc.

Induce/implement improvement activities

Handle collaboration/mediation to identify matters that require improvement and implement improvement activities, etc

Disclose information/communicate

Sustainability Report publication, ESG evaluation responses, stakeholder communication, etc.
ESG Council
(Working-level divisions)
Discuss the improvement direction of each division, implement improvement activities, and share improvement performance
ESG Performance in 2021
Environmental
Declared and received the approval for the joining of RE100 initiative

Developed a roadmap to replace electrify used at business sites with renewable energy by 2045

Declared 2045 net zero

Set strategies for vehicle electrification, hydrogen business synergy, carbon neutrality at business sites, encouraging auto-part supply chains to achieve carbon neutrality, and social carbon reduction

Focused on eco-friendly new business based on second life batteries

Propelled energy storage system (ESS) based on second life batteries and EV batteries remanufacturing businesses for aftersales support, and established a foundation for rare metal recycling system

Recorded annual eco-friendly vehicle sales of 422,000 units in 2021

Recorded 150,000 units of annual global sales of EVs and FCEVs in 2021
Social
Strengthened workplace safety

Appointed a Chief Safety Officer(CSO)

Strengthened supply chain ESG management

Conducted a written assessment of 400 tier-1 and core tier-2 suppliers and an onsite due diligence of 10 high-risk suppliers

Expanded the scope of employee human rights risk management

Conducted a human rights impact assessment on employees at overseas business sites in Europe, Americas, India, and China

Provided ESG-related in-house training

Provided 7,980 hours of on/offline trainings a year in areas of human rights, safety, environment, and quality
Provided online education ESG mindset to 22,000 staff in general/research/legal positions
Governance
Operated the Sustainability Management Committee under the BOD

Strengthened the ESG system, such as establishing major policies related to ESG and discussing improvements

Enhanced BOD diversity

Appointed a director with a foreign nationality (global business field) and a female director (field of guaranteeing stability of intelligent transportation systems)

Strengthened shareholder communication

Provided an online real-time broadcasting service for shareholders who couldn't attend in person
Held a presentation on areas of interest of shareholders (General shareholder's meeting in March 2021 – Automobile market outlook)

Provided compliance training

Provided compliance training 11 times to employees in Korea (21,567 persons attended) and 9 times to overseas employees (80 persons attended)
ESG Risk Management
Supply Chain ESG Management
In order to establish a sustainable supply chain, Hyundai proactively supports suppliers strengthen their ESG capabilities by presenting "Supplier Code of Conduct," evaluating and managing ESG risks that may occur, offering support for preemptive risk prevention, and urging to resolve risks and to establish improvement plans.
Supplier Code of Conduct PDF
Beginning with first publication of ESG risks assessment result in 2020, Hyundai has conducted written assessment of 100% domestic suppliers and on-site due diligence of 100% high-risk suppliers in 2021. In 2022, the coverage of written assessment has been expanded to overseas suppliers, and 30 domestic suppliers are planned for on-site due diligence. Hyundai plans to continuously advance its ESG management system by conducting on-site due diligence for overseas suppliers.
Diagnosis and Due Diligence for Suppliers' Risks
Written
assessment

Self-diagnosis
by tier-1 and core tier-2
suppliers

Selection of
high-risk suppliers

Risk estimation based on
current status information
and evidence

On-site due
diligence

On-site visits and
interviews with high-risk
suppliers

Risk
determination

Risk determination through
written assessment and
on-site inspections
Suppliers' Risk Assessment Status and Plan
Results of Supplier Risk Assessment in 2021
suppliers from ESG risk assessment
Classification
No. of
companies
Written
assessment
Tier-1 suppliers
380
Core tier-1 suppliers
62
Core tier-2 suppliers
20
Selection of
high-risk
suppliers
Tier-1 suppliers
10
Core tier-1 suppliers
10
Core tier-2 suppliers
0
On-site due
diligence
Suppliers subject to on-site due diligence
10
Improvement
measures
by high-risk
suppliers
Suppliers that established improvement plans and completed the implementation
191)
1) Including 10 high-risk suppliers from ESG risk assessment and 9 high-risk
suppliers from safety risk inspection other than ESG risk assessment
ESG risk assessment
Segment
'21
'22
'23
Written
assessment
Domestic
Done
Done
Planned
Overseas
N/A
Done
Planned
On-site
Due Diligence
Domestic
Done
On-going
Planned
Overseas
N/A
N/A
Planned
Composition of Supplier Risk Diagnostic Indicators
Existing
management
indicators
Quality

Quality management system,
claim cost reimbursement
ratio, order defect rate, etc.
Delivery

Production line stoppage,
A/S parts delivery rate, knockdown
parts delivery rate, etc.
Technology

Basic capabilities,
execution capabilities,
future capabilities, etc.
Win-win

Payment conditions, contract
fairness, observation of laws,
win-win cooperation, etc.
Safety

Safety management manuals,
organization & human rights,
training, accidents, etc.
Eco-friendly parts

Prohibition of the use of harmful substances,
providing information about chemical
substances, eco-friendly systems, etc.
Ethics/human rights

Prohibition of soliciting or bribery, labor and
human rights, prohibition of discrimination,
adherence to trade agreements, etc.
ESG
risk evaluation
indicators
Ethics

Anti-corruption,
conflict of interest,
unfair trade, prevention
of counterfeit parts,
compliance with
export restrictions,
information protection,
responsible purchase
Environment

Environmental system,
energy use,
GHG emission,
water resource use,
air pollutants, waste
management,
chemical substance
management
Labor/human rights

Non-discrimination,
wage and welfare,
working hours
management,
humane treatment,
freedom of association,
child labor,
forced labor
Safety/health

Safety and health
system, machine/
facility safety,
emergency response,
accident management,
safety risk diagnosis,
health management,
etc.
Management system

Disclosure of corporate
name, appointment
of a person in charge,
risk checks, education
and communication,
information
management,
grievance system,
business partner
management,
compliance
with standards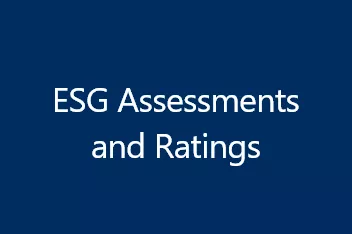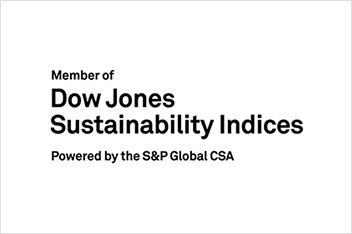 Included in the DJSI World
(in 2021)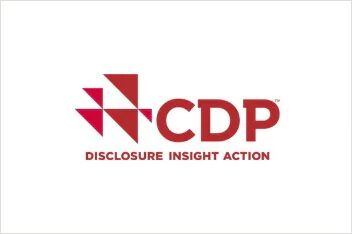 Earned CDP Climate Change B, Water A- grade
(in 2021)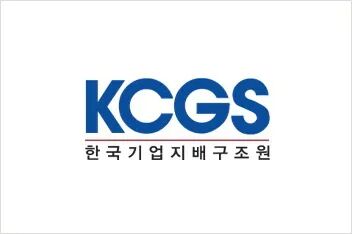 Earned A grade in the 2021 ESG ratings by KCGS
(A for Environmental, A+ for Social, A for Governance)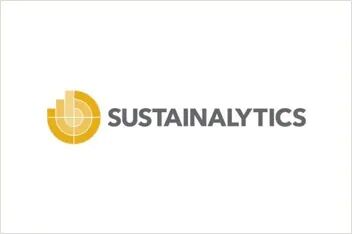 Risk Ratings Score : 30.9 (in 2021)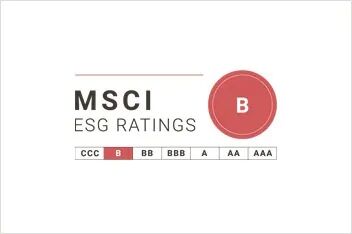 Maintained the ESG rating of B
(in 2021)
'Hyundai Continue' represents our commitment to the sustainable future that
Hyundai Motor Company pursues.

It's an endeavor to allow the planet and humans to coexist in harmony.
It's an effort to make time more valuable through freedom in mobility.
And it's a realization of the hope of future generations who dream of tomorrow.
We need to continue, connect, and be connected.
Hyundai Motor Company commences its transformative efforts for a sustainable future with 'Hyundai Continue'.
Area of focus

Hyundai Motor Company will 'Continue' to take care of the planet we live on.
We are connected as one within the ecosystem of the Earth.
Hyundai Motor Company is advancing the coexistence of humankind and the planet by means of technology that will connect them to each other.
In this way, Hyundai Motor Company will continue to work toward the harmonious coexistence of humankind and Earth.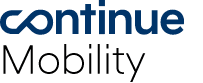 Hyundai Motor Company will 'Continue' to innovate for a new mobility.
We will create a sustainable way for anyone to move freely at will.
We will create a new concept of mobility, enabling quality time to be spent in transit, and enabling people to experience complete freedom of mobility.
In this way, Hyundai Motor Company will continue to realize freedom in mobility and connection.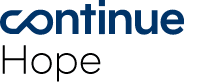 Hyundai Motor Company will 'Continue' to create hope for future generations.
We are connected as members of a global society, beyond companies and customers.
We will work together to create a sustainable future so that generations to come can dream and take on new challenges.
In this way, Hyundai Motor Company will continue to create hope for future generations.