Sports
Alex Morgan: Inspiring the next generation on and off the pitch
4 minute read
Say hello to our number 31 – Alex Morgan. As the winner of multiple international championships, a mom, and a businesswoman, Alex has the power to inspire fans worldwide. Read on to find out what she brings to Team Century.
On the pitch, Alex Morgan overwhelms defenders with her graceful attacking style. She brings the defense to their knees and fans to their feet. Two-time FIFA Women's World Cup Champion, Olympic Gold Medalist, UEFA Women's Champions League Champion, and NWSL Champion, Alex has proven that she is a winner at all levels.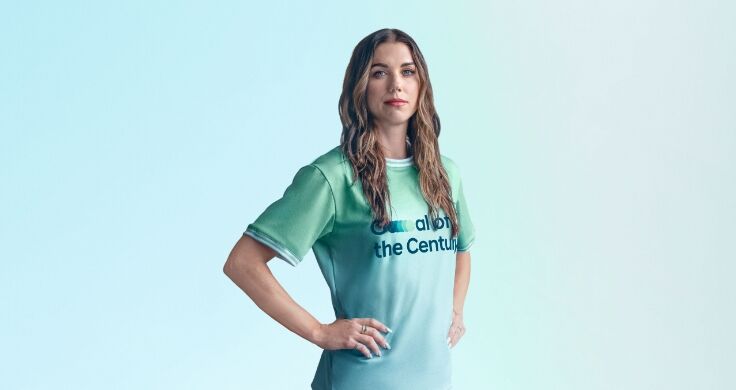 Off the pitch, Alex is a businesswoman, author, social media phenomenon, marketing icon – and more. She is the founder of TOGETHXR, a lifestyle and new media company with a focus on youth and equality storytelling. As a mom to Charlie, Alex is tackling motherhood head-on, while continuing to be a force to reckon with on the pitch. She is an inspiration to so many on how to embody strength, leadership, and grace and her impact stretches far beyond the pitch.

We caught up with Alex to find out why being a member of Hyundai's Goal of the Century team is so important to her.
So, Alex, what is the best goal you have scored during your soccer career?
The goal I scored in the 123rd minute vs Canada at the 2012 Olympics. That goal gave us a critical win and meant that we could go on to play for the Gold Medal at Wembley. Ultimately, it set us on course to win the gold medal match against Japan. We finished that final game with a score of 2-1 and became Olympic champions!
My goal is to help people see the benefits of taking care of the world we live in.
ALEX MORGAN, TEAM CENTURY MEMBER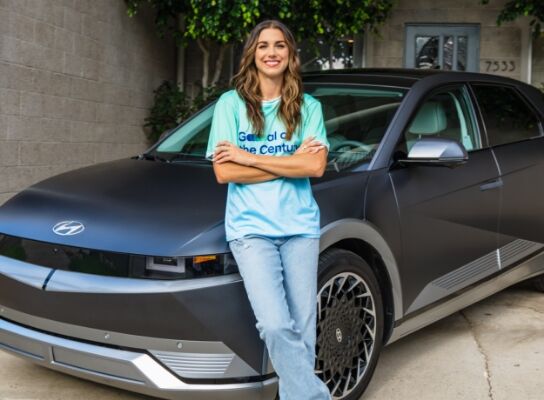 Why did you join Team Century?
I joined Team Century to support the transition to electric (and sustainable) mobility moving forward. We all need to do our part to help be a part of the solution. I also want to support the men's World Cup and be among some of the best in their industry, and I can't wait for the games to kick off. We always enjoy supporting the US National Team and all the players that we have known and watched play for so many years. It is always such an exciting and fun time for our game.
What's your goal when it comes to scoring the Goal of the Century: A united world for sustainability?
My goal is to help people see the benefits of taking care of the world we live in. One step we can all take is owning and driving electric vehicles, and another is being conscious of our carbon footprint and doing small things to limit our consumption of energy. We need to start to make real changes to protect our environment.
Why did you choose number 31?
The only other number I've had in the last 10 years of playing outside of the number 13, is the number 31. I had this number for my Champions League run in 2017. I enjoyed that season a lot as I got to play and train with so many of the world's greatest players, and ultimately win the Champions League – which was a lifelong dream of mine.

Want to follow Team Century and find out what each of the team members brings to the team on our quest to score the Goal of the Century(GOTC)? Follow Hyundai (@hyundai ) on Instagram to see them all in action.