Sports
Hyundai and Common Goal
team up for sustainability
4 minute read
As we push towards our Goal of the Century, we are uniting the world for sustainability. That's why we're going even further and partnering up with Common Goal. Read on to find out more about our partnership and how we're expanding our reach, and getting even more people involved.
Sustainability is a goal we can all score. But we have to come together. As the last generation who can take action, we need everybody to save our planet and preserve it for all generations to come. Together with Common Goal, we share the belief that football is one of the few cultural forces that can help shift society towards a more sustainable and equitable society for all to ensure a better future for generations to come.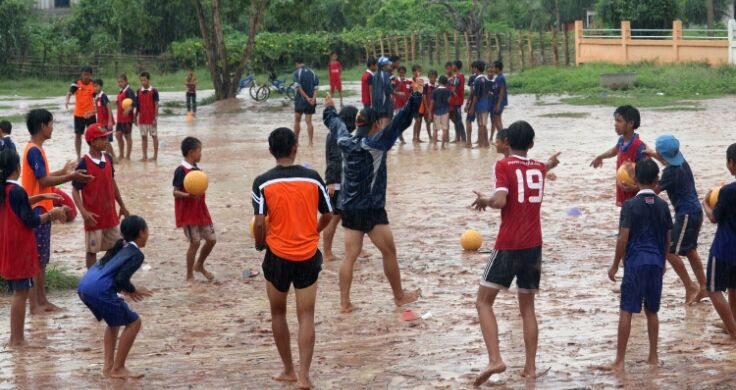 Teaming up for sustainability
That's why we are proud to announce our partnership with the Common Goal – the world's leading social movement in football. Teaming up for sustainability with Common Goal, we will create awareness and emphasize the importance of solidarity for building a sustainable planet – as we are all in this together. For us, sustainability means more than just making a greener tomorrow. It means thinking about the future of our planet. We want to inspire and encourage people to start acting.
It is more than 1%
Therefore, we are pledging 1% of this year's FIFA World Cup™ sponsorship fee to Common Goal. The 1% pledge also includes the license and project fee for 'Team Century'. Moreover, we, at Hyundai, will donate some of our eco-friendly vehicles to Common Goal under the name of Team Century Supporters to contribute to football for sustainable movement. However, our pledge is about being more than 1%. It is about creating a better future for people and our planet –through football.
Hyundai is a brand that is placing sustainability at its core and building a long-term strategy towards zero emissions. We are excited to kick off this partnership and look forward to growing it in the years to come. And we invite everyone in football to join us in support of a more sustainable future for all.
JÜRGEN GRIESBECK, CEO AND CO-FOUNDER OF COMMON GOAL
Introducing Common Goal
Common Goal was launched in 2017 when Manchester United player Juan Mata committed to pledging 1% of his salary to support initiatives that drive progress in support of our people and planet. Five years later, the movement has grown to over 230 players and managers, including Jürgen Klopp, Serge Gnabry, Giorgio Chiellini, Pernille Harder, Viv Miedema, and Paulo Dybala, amongst others as well as brands like Adidas and DAZN.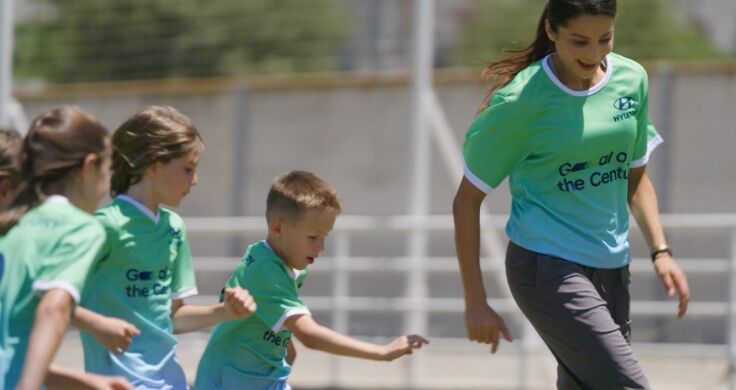 Leading by example
The first stage of our partnership sees our 'Team Century' member Nadia Nadim visiting and supporting the Fútbol Más Foundation in Seville, Spain to share her inspiring story with the children within the organization and enter the pitch with them. Fútbol Más is part of the Common Goal community and a place, where Common Goal's purpose comes to life – uniting the football community to tackle the biggest challenges of our time. With the help of Hyundai and Common Goal, Nadia Nadim will use her platform to influence and educate the next generation to take action – as education is key to protecting the planet on which we live.
There is nothing worse than being uncertain about your future. However, if we unite and act globally now, we will be able to protect our globe for the next generation. Football changes lives, and it has the power to move and unite people worldwide. NADIA NADIM,
DANISH NATIONAL PLAYER AND TEAM CENTURY MEMBER
Want to follow Team Century members and find out what we're doing with Common Goal to score Goal of the Century(GOTC)? Follow Hyundai (@hyundai ) on Instagram to see them in action and join the movement.