Sports
Jisung Park:
Two Hearts for Team Century
4 minute read
Called "Two Hearts" for his dedication to the team by Manchester United coach Alex Ferguson, South Korean football legend Jisung Park will participate in the Goal of the Century as a member of Team Century. Discover how Jisung Park continues to live up to his moniker by improving lives, and the world, through football.
Jisung Park had a glowing football career, by playing for the world-class club Manchester United and being the captain of the South Korean national soccer team. The midfielder played a leading role in the 2002 FIFA World Cup Korea/Japan™, and as captain, he led the team to their first-ever away round of 16 at the 2010 FIFA World Cup South Africa™. The highly decorated footballer's childhood dream was to make it to the World Cup, and now his dream is to ensure a sustainable world – with Team Century – for his own kids and for all.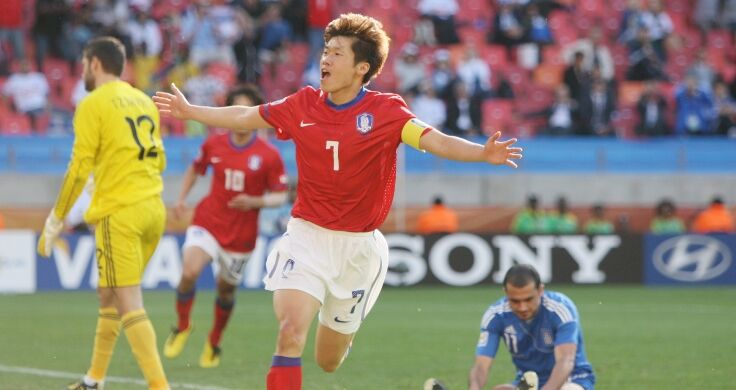 Having a lot to give back, Jisung Park has kept busy since his retirement from professional football. He was a Manchester United Ambassador, he is currently a club advisor for Jeonbuk Hyundai Motors in the K-League, and he opened the JS Foundation, a foundation that promotes peace and hope worldwide through football. As honorary ambassador for the Sports Ethics Center, Jisung also uses his world-renowned status to promote a more ethical sports culture.

With his exemplary career and post-retirement contributions to society, Jisung brings "two hearts" to Team Century as well as to his new commitment to sustainability. Listen to why Jisung Park, who will join Team Century with the number 13 on his back, joined Goal of the Century, and what it means to be part of Team Century.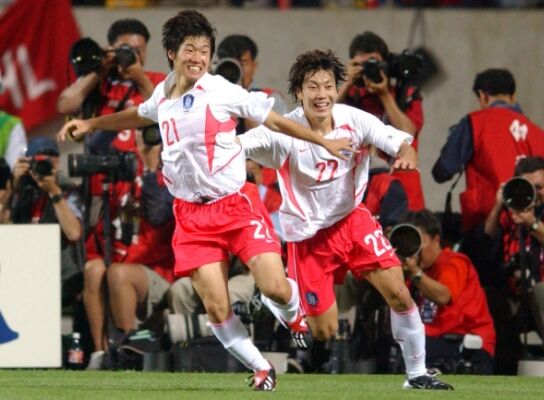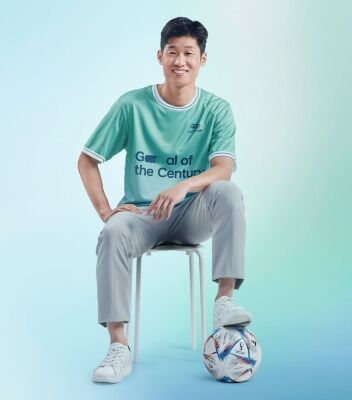 We're curious, Jisung, what is the best goal you have ever scored?
"I think my best goal ever was scored in the 2002 FIFA World Cup Korea/Japan™ group stage match against Portugal."

"As a kid, I had always dreamt of playing in the World Cup. The 2002 FIFA World Cup Korea/Japan™ was the tournament in which my dream came true. It was also the first time that the South Korean national team made it to a World Cup. The whole country felt united. And to score the only and winning goal against Portugal; words can't describe the feeling. It was one of those moments in life that happens in slow motion. 2002 was a miraculous year for me."
Why have you joined Team Century?
"I have joined Team Century because I hope that my participation in the Goal of the Century project can raise more awareness for a sustainable future."

"I have always been concerned about the environment, and I have wondered how I could help make a difference. As a father of two, I am deeply concerned about the future generation and the planet that they will inherit. Through joining Team Century, part of Hyundai Motor Company's Goal of the Century project, I feel like I have finally found an environmental and sustainability cause to which I can dedicate myself, just as I dedicated myself to the football team during my active career."
I hope every child can experience a pleasant and happy environment.
JISUNG PARK, TEAM CENTURY MEMBER
What is your goal for this project?
"My Goal of the Century objectives are to: promote the importance of the environment and sustainability to as many people as possible, find solutions together, and make a sustainable move for our future."

"When I founded the Jisung Park Soccer Center, my goal was to provide a pleasant and happy environment for all children. For this to be achieved, solutions – such as carbon neutrality – for the environment and sustainability must also be found. Protecting our environment is an important issue for us today, but it is even more so for future generations. With the Goal of the Century, I hope to get everyone to think about – and to make changes – for the environment and sustainability together."

"Through the Goal of the Century project, I hope that Hyundai Motor's vision of 'progress toward humanity' will become a reality and that all children will live in a happy environment."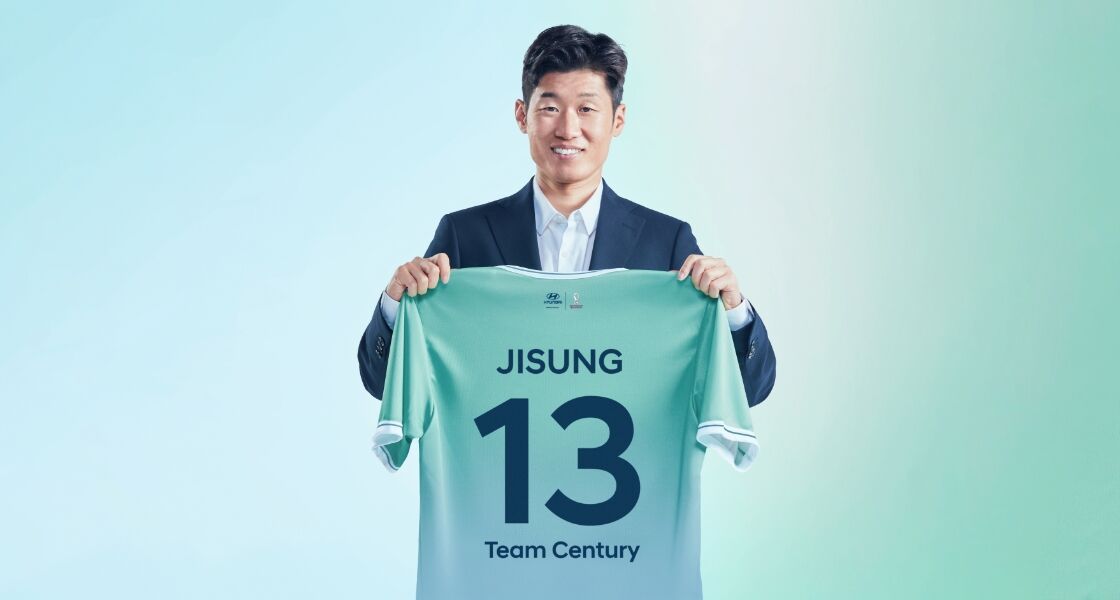 Why have you chosen the number 13 for your jersey, Jisung?
"There are several reasons why I chose the number 13. For one, it is a symbolic number and has meaning for me. For another, it is a number that my fans associate with me. And, finally, my wife – a BTS ARMY member – told me that the 13th was also BTS's debut date, and as I am joining along with BTS on Team Century, I thought 13 was the right number for me."

Want to follow Team Century and find out how they're helping us to score the Goal of the Century(GOTC)? Follow Hyundai (@hyundai ) on Instagram to see them all in action.