Travel
The Curious Pear x Hyundai KONA Electric: #Microtravel from London
WORDS

Megan Abbott
4 minute read
The last few months have had many of us longing to escape our home cities. Here - as part of our #Microtravel Challenge - Megan and Issy from @TheCuriousPear hit the road in a Hyundai KONA Electric to discover the hidden gems from a 200km drive from London, England while exploring what makes micro travel unique and unearth the benefits of micro travel. Read on to see what they discover…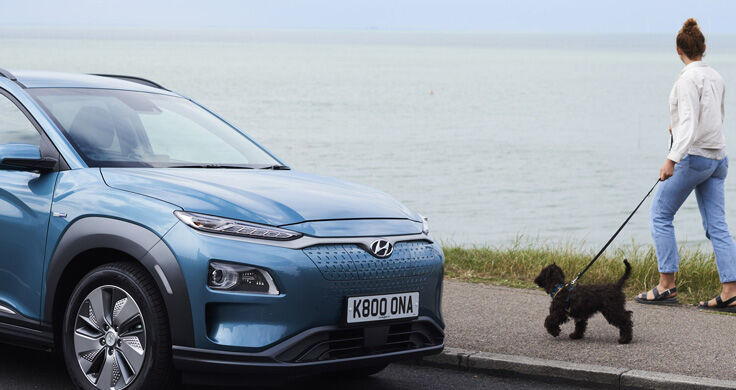 It's around this time, just as summer starts to fully sink in, that Issy and I usually start getting excited about an upcoming trip. Maybe a beachside break in Barcelona, some canalside cycling in Amsterdam or a foodie trip to Florence. However, the summer vacation of 2020 is starting to look a little different for everyone. With the prospect of three months in central London ahead, we've found ourselves searching for summer escapes a little closer to home this year. Which was how we stumbled across the term micro travel- where you take shorter trips with family and friends. Some benefits of micro travel include the ability to travel multiple times a year, so you feel recharged post-vacation, the ability to divide and utilize vacation days effortlessly in a budget-friendly manner, and having an easier time finding a travel companion.

This takes us to Hyundai's 200km #Microtravel Challenge, and a sunny, windswept day on the Kent coast. Hyundai challenged us to embrace micro travel by providing their dynamically charged, electric car, the KONA, and to uncover one of the most beautiful corners of the country.
We kick off the day with a pitstop at Pavilion in Victoria Park. Our companion for the day is Dolly, a four-month-old Cockapoo.
Tucking her snugly in the backseat, we get on the road, with signs for Margate and Ramsgate soon appearing alongside open fields and wide stretches of farmland. After months of lockdown in the capital, the space feels enormous and nourishing. Dolly, standing up in her crate to get a better view, seems to agree.
After months of lockdown in the capital, the space feels enormous and nourishing.
Just an hour after pulling away, the sea appears in front of us. We quickly find ourselves at Vita Stores on colorful Harbour Street, a 'plastic-free and zero-waste kitchen shop' selling refill jars of almonds, mulberries, and dates, with string bags hanging from wooden hooks alongside natural brushes and local preserves. Next door, Frank sells hand-thrown pottery, books, and plants in a soothing room of grey floorboards and turmeric-yellow walls.
Tote bags quickly filling, we stop at Garage, a specialist roastery serving coffee made right here on the coast. Down towards the water, we admire the flaky croissants, brownies, and golden sausage rolls at Grain & Hearth, finally leaving with a freshly baked loaf of sourdough under our arms.

We scoop up some local strawberries from Staines Farm Shop, dipping into Gatefield Sounds to sift through some vinyl records on the way. The Offy is stocked with local tipples. Manger Matthew regales us with tales of his many trips and lists all the reasons as to why we should move from London to the coast - a captivating prospect that's become more appealing with every gulp of sea air. We leave with two icy bottles of blushing Kentish cider, cutting through the narrow streets towards the seafront.
Down on the Sea Wall, stretches of pebbles and heather line the milky blue water. A few brave swimmers tiptoe towards the edge in caps and rubber shoes, their shrieks and laughter just audible above the wind. We look at each other: probably best not to dive in today, we agree. Remaining happily dry, we head for The Forge.



This reclaimed fisherman's hut now serves some of the freshest seafood on the coast, with a chalkboard outside promising 'Only Whitstable Oysters'.
We settle down on the beach with a box of piping hot chips and meaty lobster, with a platter of plump oysters on the side. Chipped rowing boats lie belly-up in the sun on piles of drying seaweed. Dolly amuses herself with a game of 'catch the wave' as we eat, barking with joy at the lapping water. It felt only right to sample a few more oysters, this time at The Sea Farmer's Dive Tap Room. Next door, sun-bleached buoys, and garlands of shells swing from the beams of a fisherman's workshed. And a little way down the coast, locals fill the outdoor tables for cold beers and live music at Old Neptune. On the way back, we press our noses to the glass of Keam's Yard Studio. This scrubby gallery is the color of clotted cream, piled with canvases and paint-splattered easels.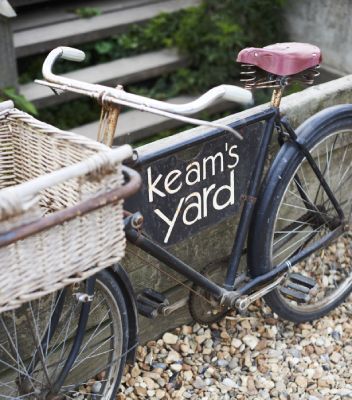 We stop by the bustling harbor to watch fishermen in yellow overalls unloading crabs from their boats, while seagulls swoop down to try their luck. Our last stop is the Herne Bay seafront, with its row of paintbox wooden huts and long jetty reaching out into the water. Dolly has one more running race with the tide as we lie back on the warm pebbles, breathing in the last of the coastal air.
Driving home with wind-rouged faces and a happily worn-out puppy asleep in the back, we both agree: getting on a plane can be exciting, but adventures can be found much closer to home. Less than 200km from home, in fact.