Sports
SPOT: Programmed for sustainability
4 minute read
Team Century's number 1 is none other than dancing robot and helping hand – Spot! Join us as we find out more about Spot and this robot's big dreams for helping the planet.

For us at Hyundai, sustainability is about more than just making a greener tomorrow. Sustainability also means creating innovative solutions for the future that helps people every day. Take Spot, for example. As one of the most advanced robotic technologies in the world, Spot was created to make people's lives safer and easier. This innovative robot is now a proud member of Team Century and we couldn't be more excited.
But what does a robot bring to Team Century? Especially when it has to play alongside not only a legendary football player but also one of the world's most influential bands, along with all the other big personalities. Does it make sense to have a robot on the team? We say, absolutely!

Spot has landed a place on Team Century because this robot is expanding our reach as human beings and is the epitome of our motto "Progress for Humanity." What's more, this robot is also inspiring the next generation and has a strong commitment to sustainability! With the right programming, there are almost no limits to how Spot can help people in their everyday lives, so let's find out more about this incredible robot and Team Century player.
So Spot, could you tell us a little about yourself and how you work?
"Hi, I'm Spot! I'm an agile mobile robot that can go almost anywhere a person can. My four legs and computer vision system help me walk over a rough or uneven terrain, go up and down the stairs, and avoid obstacles that are in my path. My operators can use a tablet to drive me around but I can also be programmed to autonomously perform some tasks all by myself, even when humans aren't around to help me. And when I'm not hard at work on industrial sites, I love to have fun dancing with all my robot friends."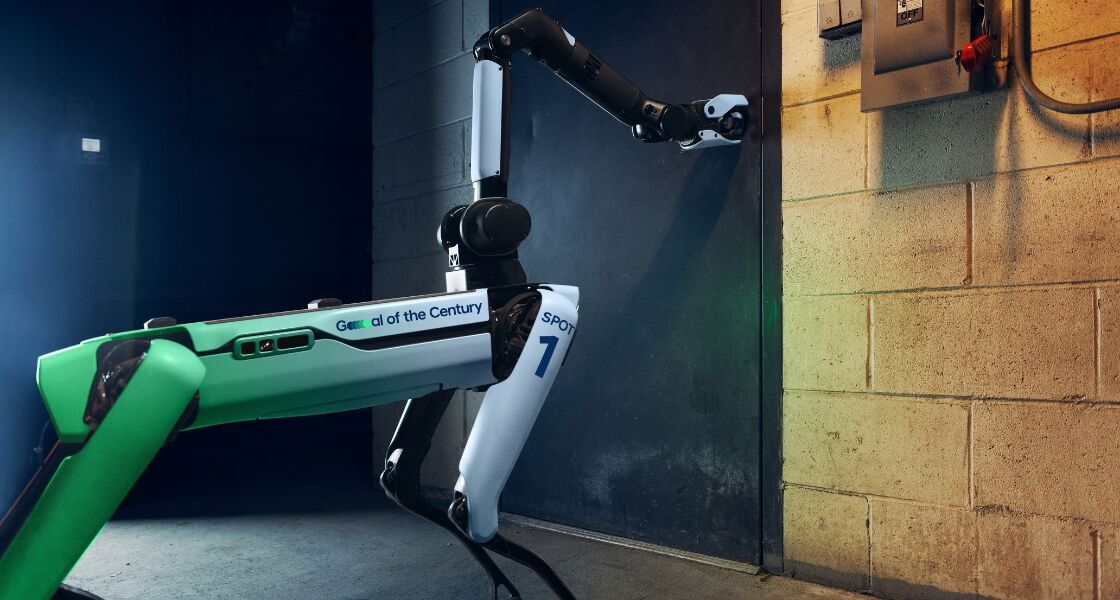 What is the best goal
you have ever scored?
"My football skills have not been fully programmed yet, so I mostly stick to dancing and entertaining the crowd when I'm on the pitch. But for me and my robot friends, our biggest goal is to keep people out of harm's way and help people's work safer and easier. I can go into places that might be dangerous for humans — nuclear facilities, chemical and industrial plants, and high-voltage power stations — and help them inspect all the important equipment and make sure everything is working well. I visit lots of construction sites to help build digital models of new buildings, and I love going to school. Several of my friends live at universities all over the world and are helping inspire the next generation of roboticists and encourage kids to pursue a career in STEM."
What's your goal when it comes to scoring the Goal of the Century:
A united world for sustainability?
"I want to help build a more sustainable future for all my human friends. I believe robots can contribute to this goal by helping automate work during non-peak hours and in remote areas, which reduces energy consumption. I perform regular inspections in manufacturing facilities to help minimize equipment failures, which can prevent leaks and avoid harmful and unscheduled emissions. Some of my robot friends, like Stretch, can help logistics companies maximize efficiency and reduce waste while packaging and shipping products and materials all over the world. Roughly 500 million pallets are manufactured in my home country every year and robots like Stretch eliminate the need for pallets. This removes the need for the 88 billion feet of wrapping film used each year to secure goods to those pallets, and since pallets are made of 90% solid wood, we can also save trees and replenish the environment with oxygen, which I'm told is the human equivalent of my electric battery!"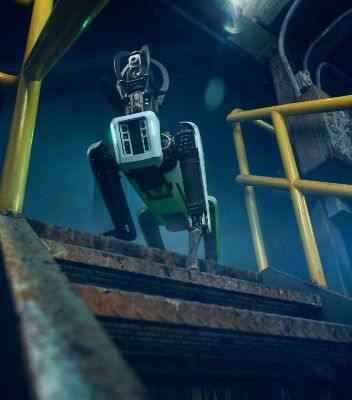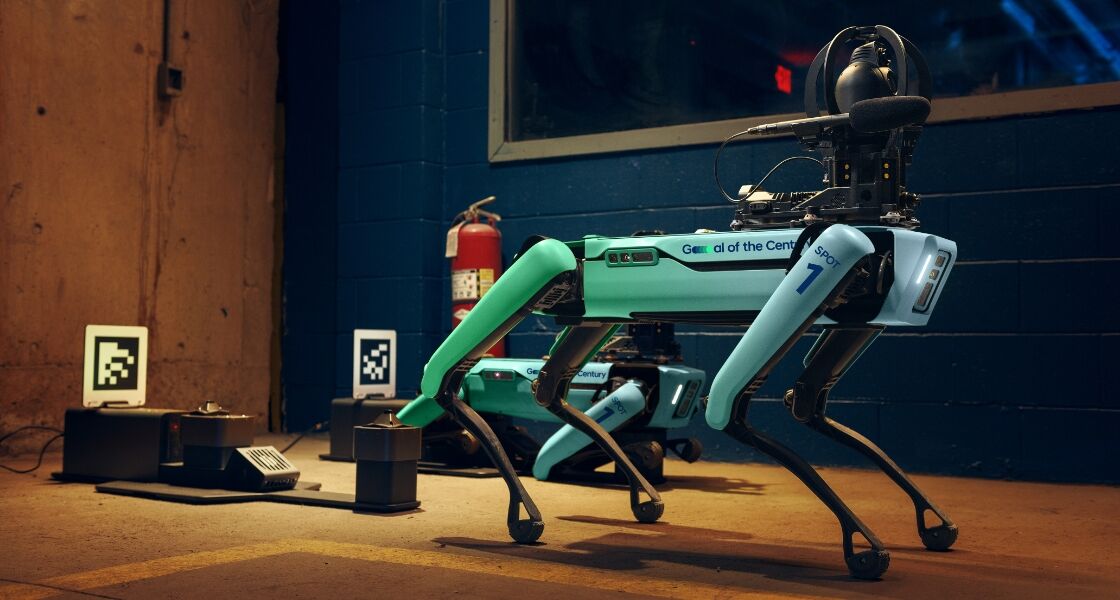 What does your jersey number – number 1 – mean for you, Spot?
"Don't humans always say that number 1 is the best?! In most sports, the number 1 position means you are leading the pack, and that's what I aspire to represent for the world of robotics. I'm the first robot Boston Dynamics has sent out to the real world, so I hope to be an ambassador that can introduce mobile robots to the global audience and show people how we can help them accomplish useful tasks. My friends and I envision a future where robots will help enrich people's lives and contribute to Hyundai's goal of creating Progress for Humanity."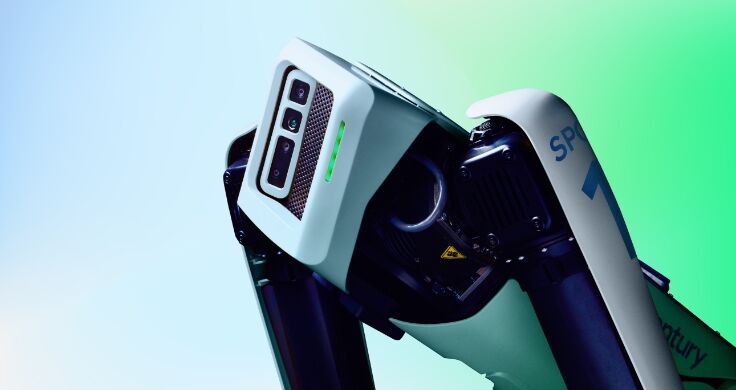 Ready to see Spot and Team Century in action? Follow Hyundai(@hyundai ) on Instagram and follow them on their journey towards the Goal of the Century(GOTC).