Sports
Steven Gerrard: A Captain who leads the way
4 minute read
Our leader for the "Team Century" is English football legend, Steven Gerrard. Sit down with our number 8 player and find out what it means to be the Captain of Team Century for him.

Having achieved almost everything a person can achieve in football and currently coaching Premier League club Aston Villa; Gerrard has joined forces with us and is now pursuing the next big goal in his life: "The Goal of the Century".
The former captain of Liverpool FC and the English National Team knows how to lead people, how to inspire them, and how to score great goals. As one of the few major football stars to have played 16 of his 17 professional years in his hometown with the club that has his heart, Gerrard has always put his club first without drawing attention to himself. Over the years, he has declined big offers from other clubs, choosing his club and fans again and again. Therefore, loyalty and solidarity are values that Steven Gerrard is known for and it's these values that he brings to our "Team Century".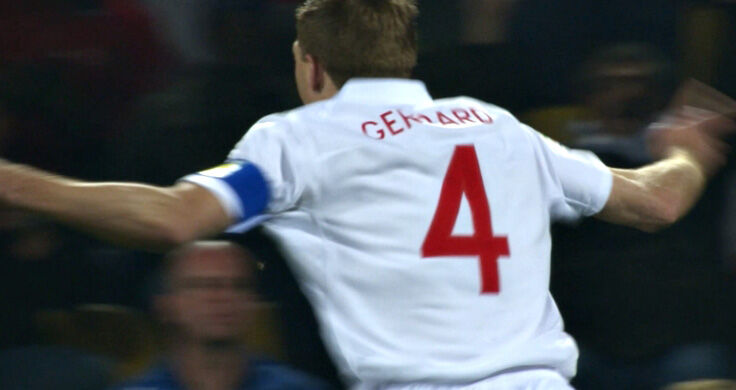 As a father of four children, one of the great goals of my life is to protect the world for future generations.
STEVEN GERRARD, TEAM CENTURY CAPTAIN
Being a leader like no other on the pitch and worshipped by the fans as a player and a coach, Gerrard is giving back. He promotes initiatives that fight child poverty (Football For Change), online abuse (Hope United) and racism (Enough by PFA). In 2011, he even set up the Steven Gerrard Foundation to help young people and children in need due to illness, family breakdown, disability, involvement in the streets, or financial or educational disadvantage.

Moreover, as a father of four, he knows how important it is to preserve this world for future generations, which makes him the perfect leader for Team Century. We sat down with him to find out more about the greatest goal he scored on the pitch and what the Goal of the Century and his jersey number mean to him.
So, Steven, what's the best goal you ever scored on the pitch?
"I scored many goals in my career, but the best one was probably the 1:3 in the Champions League final against AC Milan. Admittedly, it wasn't the most spectacular goal, but probably one of the most important. After trailing 3-0 at half-time, my header nine minutes into the second half sparked our comeback. Following my goal, we then scored two more goals to take us all the way to the penalty shootout and then finally to the Champions League victory."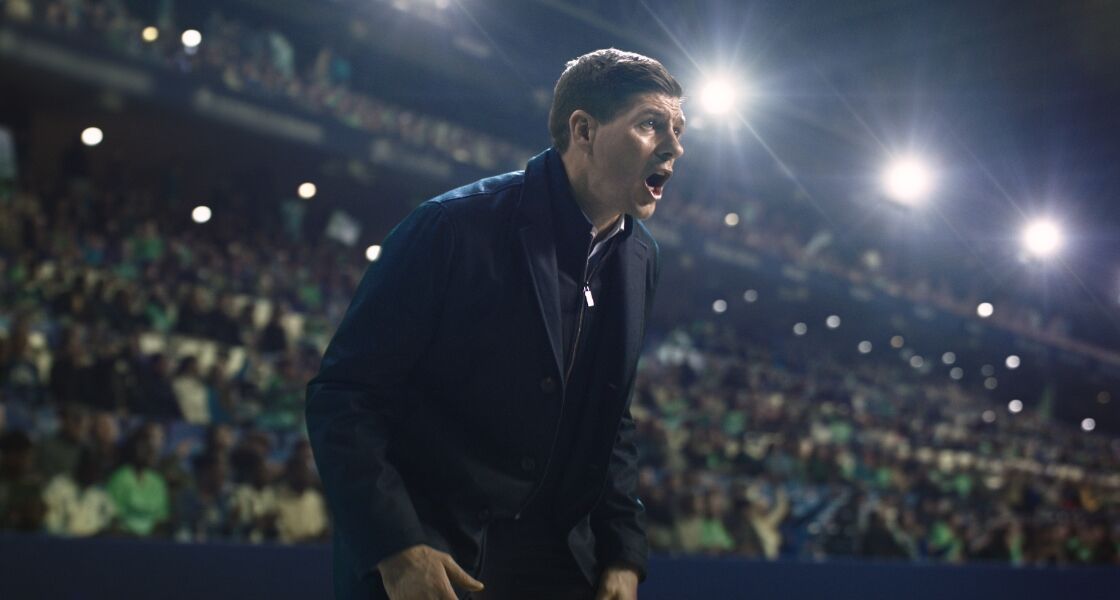 What's your goal when it comes to scoring the Goal of the Century:
A united world for sustainability?
"As a father of four children, one of the great goals of my life is to protect the world for future generations. As captain of Team Century, I want to lead by example as I did in my time as a football player and am currently doing as a coach. I want to inspire people to do their best every day. I know that football has the power to move people and help them come together to achieve our big goal."
Why have you chosen the number 8?
"For me, the number 8 has a special meaning. I have worn it since I was a kid and from then on at every stage of my career. It stands for me and for who I am. What's more, the number 8 has a special meaning in every team. As a player with the number 8, you play in central midfield and therefore you are the heart of any team. You build the game; you defend attacks from the opponents, you fight duels, win balls, and set up goals for the strikers with precise passes. The player with the number 8 takes on all these roles and leads the way at all times. As captain of Team Century, the 8 is therefore the perfect number for me."

Want to follow Steven Gerrard and Team Century in their pursuit of the Goal of the Century(GOTC)? Follow Hyundai(@hyundai ) on Instagram to see them all in action.