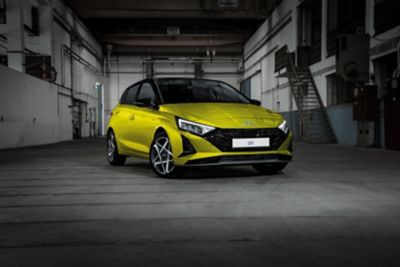 The new i20.
Coming in August 2023.
The new i20 is not currently available for sale. CO2 values for this model have not yet been determined.
Attracts with elegant and sporty design: introducing the new Hyundai i20.
Hyundai Motor has revealed the new i20, which will hit roads with a refreshed, stylish design. The car's safety package and best-in-class connectivity features belong to the most comprehensive packages in its class.
Highlights
Discover the new i20.