The New
Hyundai IONIQ 5
Power Your World
Photos may vary from the actual unit.
Experience your electric life
with IONIQ 5
IONIQ 5's new EV platform gives us the opportunity to re-create a new mobility experience.
The new world where anything is possible. Experience the IONIQ 5.
Universal Island, an innovative moveable center console that can slide back as much as 140 mm.
Eco-friendly interiors
One of the clear demands was the need for more eco-conscious mobility solutions with lower environmental impact. Designers addressed these concerns through IONIQ 5's use of eco-friendly and sustainably sourced materials.
The seats are clad in an eco-processed leather that is dyed and treated with plant oil extractions from flaxseed.

Other soft furnishings throughout the cabin consist of textiles derived from sustainable fibers such as sugar cane bio components, wool and poly yarns, as well as material woven from fibers made from crushed used PET plastic bottles.

Surfaces such as the dashboard, switches, steering wheel and door panels are coated in a polyurethane bio paint composed of oils from rape flowers and corn.
Ultra-Fast Charging
With a 350 kW charger, IONIQ 5 can charge from 10 percent to 80 percent in just 18 minutes. IONIQ 5 users only need to charge the vehicle for five minutes to get 100 km of range, according to WLTP.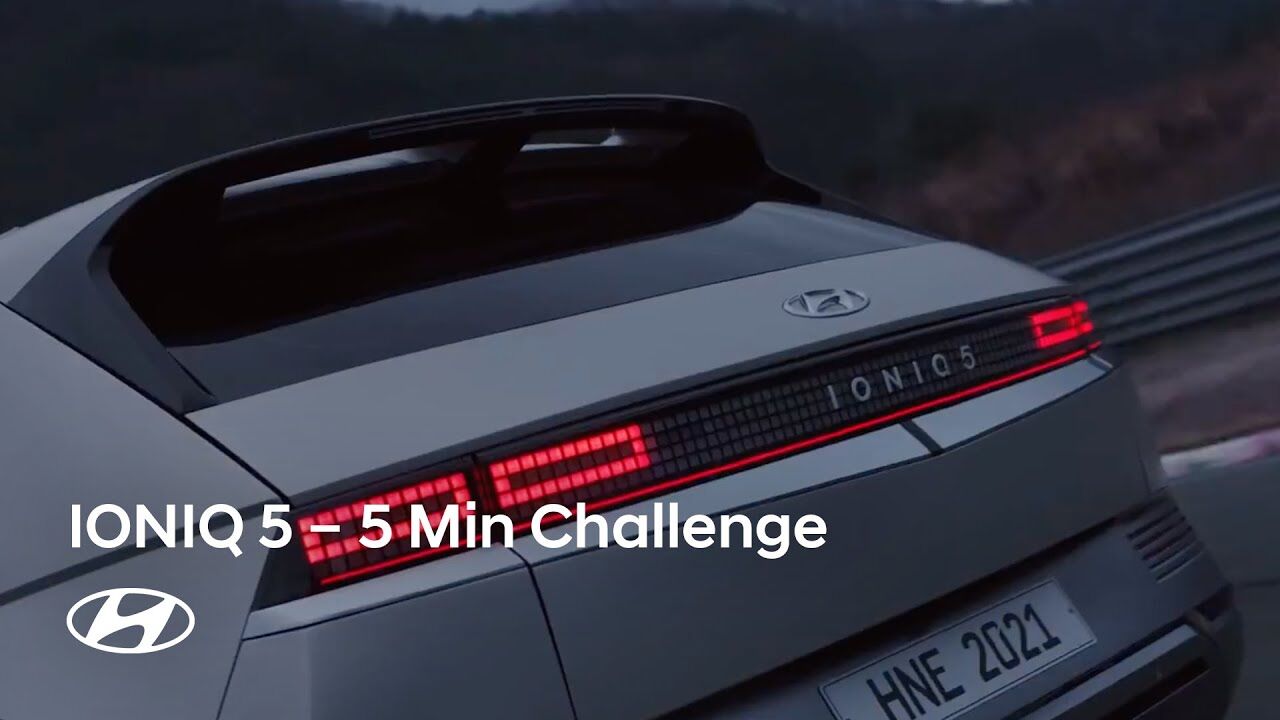 Vehicle-to-Load (V2L)
The V2L function can supply up to 3.6 kw of power. The V2L port is located at the charging port on the vehicle exterior. Using a converter, customers can charge high-power electric equipment. The outside port provides power even when the vehicle is turned off.