The New
Hyundai IONIQ 5
Power Your World
Photos may vary from the actual unit.
Eco-friendly lifestyle without limits
Hyundai Motor Company's social responsibility continues with Ioniq 5. Sustainability is the center of IONIQ's brand vision, which can be found throughout IONIQ 5 in eco-friendly materials and nature-inspired colors.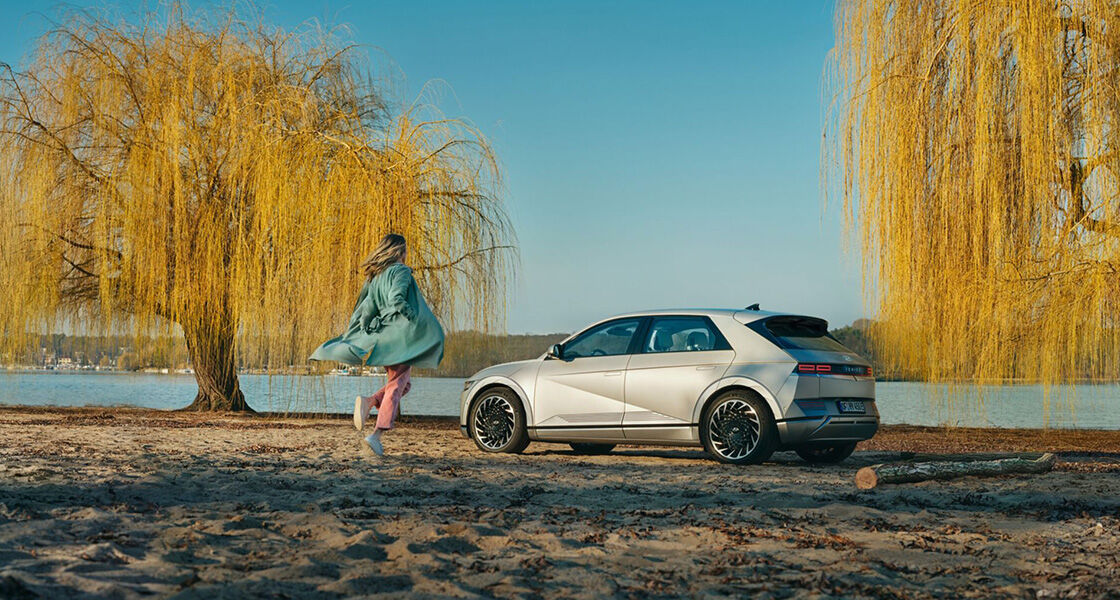 Bio Paint

The IONIQ 5's surfaces such as the dashboard, switches, steering wheel and door panels are coated with bio paint that includes oil extractions from plants such as rape flowers and corn.
Eco Friendly Leather

The seat, headlining and carpet fabric includes bio components extracted from sugar cane and corn, while the leather used in the IONIQ 5's interior is dyed using flaxseed oil.
Eco Friendly fabric

Up to 32 plastic bottles are shredded into plastic chips. These chips are melted and spun into threads that makes an inviting woven upholstery fabric. The fabric made from recycled PET bottles are used on the seats and door armrests.
" It's easy for everyone to think about
creating a sustainable world, but
'thinking' and 'acting' draws very different results."
Learn more about Hyundai
Images, engine specifications and information posted above may differ from region to region. All information and illustrations are based on data available at the time of publication and subject to change without notice. Please visit our regional homepage or dealer for more information.