Sustainable living
Sustainable Stars:
Making right choices for your wardrobe
4 minute read
Clothes are the truest representation of a person and who they are at the core. We love putting clothes together for ourselves and it brings us happiness and joy.
Sadly, much of our clothes are not made sustainably nor ethically – from materials to labor to shipping. And it turns out that the fashion industry emits more greenhouse gases than the aviation and shipping industries combined. Also, it takes an average of 3,781 liters of water to produce a pair of jeans. That's enough water to fill 50 bathtubs.

It doesn't have to be this way and there are many things we can do.

That's why we have started the Sustainable Stars series– highlighting the creative businesses in the field of food, fashion, beauty and living that make us rethink how we live our lives and what we can do to live more sustainably. Here, we explore how our small choices can make a real difference and share sustainable tips that you can start implementing today.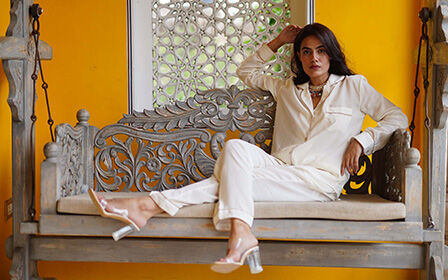 We still look ahead to keep innovating and improving
because that needs to be a continuous process.
Sustainable Step #2:
Reduce Your Wardrobe's Impact on the Environment
Our Sustainable Star for "fashion" is Bairavi Raja, co-founder of the luxury sustainable sleepwear brand, Luna & Noon, which is based in England. Raja created the brand in 2018 with her best friend, Sinthu Ruthiran: "We wanted more sustainable options for sleepwear that were comfortable and beautiful enough to lounge in the company of friends and family," she tells us.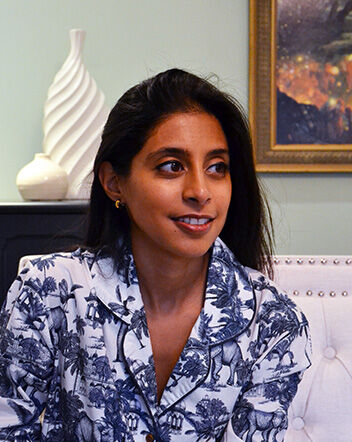 Today, Raja works with her environmentally-conscious partner to make an ethical collection including vegan silk pajamas and pieces made with organic fabrics. Her goal is to create the best example of the production processes to produce truly sustainable clothing. "We've managed to achieve that goal this year but we are always looking for ways to keep innovating and improving the processes because we need to keep it going smoothly and continuously," Raja says.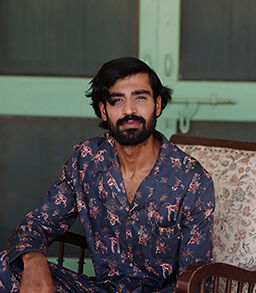 Raja and Ruthiran have also made a commitment to giving back: at least 1% of their revenue is donated to causes in the regions that have inspired the collections. "With our latest Rajasthan range, we are donating $2 from every sale to One Tree Planet to plant two trees or mangroves in the rural Indian states of Uttar Pradesh, Haryana, and Odisha, and the Sundarbans," Raja says. "A vital part of slowing down and reversing climate change is through the planting of trees. They provide habitats to millions of species, produce oxygen, store carbon and stabilize the soil as just some of their benefits," she continues.

If you're feeling inspired to make more sustainable choices with the clothes you wear, keep Raja's great tips in mind:
A vital part of slowing down and reversing climate
change is through the planting of trees.
Seek out sustainable independent brands
"Each person is likely to be on their own journey towards being more sustainable in their purchases, but my tip would be to seek out independent brands that are creating ethical and sustainable alternatives in fashion, food and other sectors. They are the changemakers and with social media today, it has become that much easier to find these brands and learn about what they are doing."

Care about the fabrics
you wear
"Fabrics have a huge impact on the environment, so reducing its consumption is the key to saving the planet. Also wearing clothes that are made with biodegradable materials is another step towards sustainable fashion. However, we have become so addicted to fast fashion and even natural fabrics can't be disposed of at the current rate. As conscious consumers, we all need to take care of our clothing and to make them last for the long-term."
Share your ideas about sustainable living
"Sharing your ideas on social media or elsewhere about sustainable living or your sustainable purchases is a great way to inspire others and to drive a better future. Tag your favorite brands and put your suggestions forward for other products that you would like to see them create."
"Consumers are forcing the fashion industry to change, and that is fantastic to see, but brands and consumers alike need to keep pushing for ethical and slow fashion," Raja tells us. "We've seen many sustainable businesses come up in the last few years and it is so exciting to witness. The fashion space may be crowded but ethical fashion has been long overdue, and it is a movement that won't stop for anyone."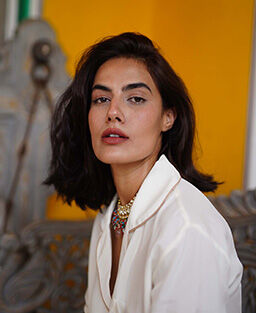 A new lease of life
Someone's rubbish is another person's favorite new dress. Instead of buying new, try opting for pre-loved clothes sites and go green with your garments. Here are just a few:

Depop
ASOS Marketplace
We Are Thrift (UK)
Ebay
Refashion UK

Discover more sustainable lifestyle tips from our Sustainable Stars series over the coming weeks – keep an eye on our website or head to the highlights section of our Instagram stories.

Learn more about Luna & Noon here.
Follow Luna & Noon on Social