Partnership
Togetherness. It's in our DNA.
K-SYSTEM SERIES BY HYUNDAI x BLOOMBERG MEDIA GROUP
5 minute read
The global pandemic has inspired a refreshing sense of togetherness around the world, but this spirit of inclusivity has been part of South Korean culture for decades. For Hyundai, every decision including the direction of safety development and innovation is carefully designed to benefit the many, not the few.
The assumption that people are of equal worth in society and should receive the same level of opportunities and care is a belief that has come under threat in recent times. But in our increasingly fragile world, it has never been so important to nurture this principle.

In South Korea, togetherness is not some kind of abstract utopia, but a very real and tangible spirit. Many of the public systems, covering health and safety, healthcare or education were established on firm principles of equality.
Perhaps the best example of this spirit of togetherness is South Korea's universal healthcare system, one of the highest-rated care systems in the world. Not only is treatment available to everyone, but the poor and elderly are given free care by the state.

This spirit of togetherness was reflected in South Korea's recent response to Covid-19. The healthcare system took into account people of all ages and economic backgrounds, as well as doctors and healthcare workers. For example, after drive-thru testing was successfully rolled out in Seoul, a walk-through version was developed in Yanji Hospital to cater to those who don't have a car.

The treatment for this disease, often billing up to thousands of dollars, is free in South Korea, as it has been selected as a severe disease. Even in challenging times, the country nurtured this spirit of togetherness.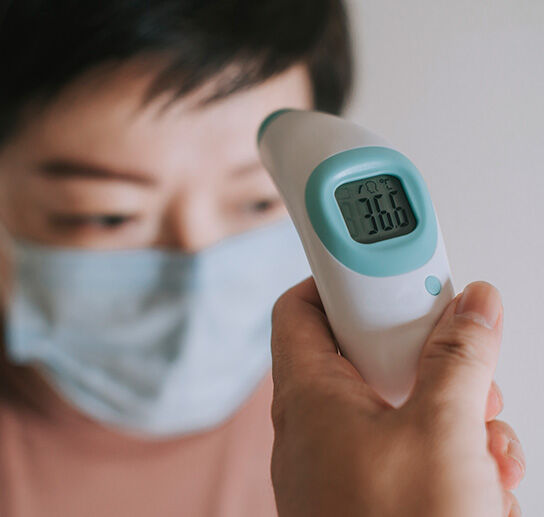 As a company that was also established around the end of the Korean War, Hyundai was built on a similar spirit of equality that permeates the entire company culture. In fact, Hyundai's first projects were rebuilding the country's infrastructure - including roads, harbors and bridges to improve mobility. These projects supported the development of the whole nation, and thus benefited all Korean citizens.

This desire to push towards progress not just for the few but for all humanity still influences every part of Hyundai, particularly when it comes to research and development. The engineers in Hyundai's Autonomous Driving Center, for example, focus on "universal safety for all".
As a company that was also established around the end of the Korean War, Hyundai was built on a similar spirit of equality that permeates the entire company culture.
While all automotive companies are racing to make developments in the field of autonomous driving, Hyundai also takes care to prioritize safety for all pedestrians and passengers. It was this concern for safety that drew Hyundai to their autonomous technology partner - Aptiv - which entered into a joint venture with Hyundai in 2019.

'After several rounds of discussion we both felt that we share the same development philosophy, which is safety first', says Woongjun Jang, head of Autonomous Driving Center at Hyundai R&D division.
The development of Hyundai's remote smart parking assist technology, also known as the 'RSPA,' is the perfect example to showcase our strong belief in this philosophy of 'universal safety'. With this feature, the RSPA can not only detect the parking space, but it can also move and park the vehicle without the need of a driver. To do so, first, pull up in front of the desired parking space. Next, place the vehicle in 'Park' and press the RSPA button to activate the forward and backward button on your remote to control the vehicle from outside. If the vehicle senses an object it will stop or turn the steering wheel to avoid unwanted obstacles. Lastly, press the 'Start' button on the remote to have your car switch the gear to 'Park,' initiate the parking brake, and turn off the engine.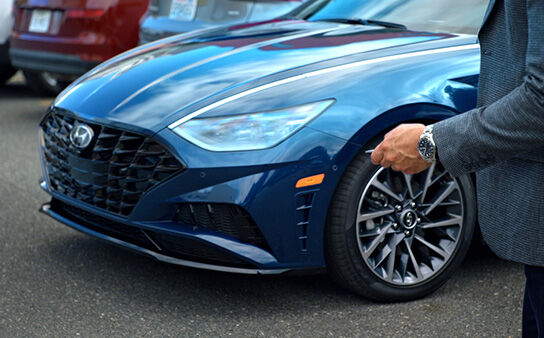 Hyundai and Aptiv put safety at the core of the project: 'I would say 30% of our efforts went into developing the convenience side of this technology, but 70% of our R&D went into the safety side' Jang explains.

RSPA technology analyses a wide range of data, from the slope of the street to multiple external objects like poles, curbs and other vehicles to eliminate the risk of an accident. To further reduce any unnecessary risks, the technology from the RSPA can also detect whether the car doors, trunk, or hood is open.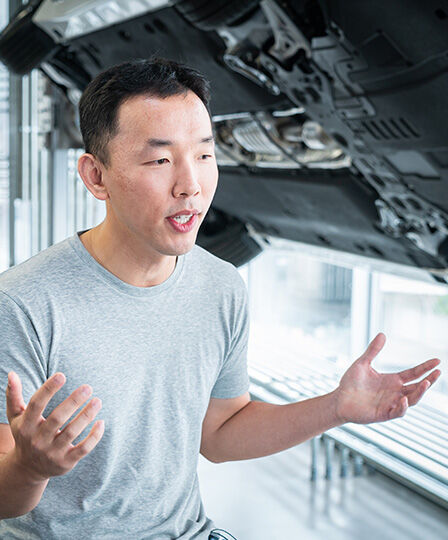 Safety for all is a fundamental part of Hyundai's egalitarian spirit, but togetherness goes much further than that.
For Hyundai, it's never just about developing expensive technology for the few, but involving and including everyone.

Hyundai's Purpose Built Vehicles (PBVs) for example, will function as restaurants, coffee shops, hotels, clinics and urban shuttles, to be available to all. This kind of technology, designed for public spaces, has the potential not just to transform cities, but the lives of all of the people living in them.
For Hyundai, egalitarianism isn't some outdated concept. It's a vision for the future that is infinitely achievable. It's about progress for humanity and has the potential to improve lives for everyone.