Partnership
Hyundai x RISD: How is nature inspiring the future of mobility?
5 minute read
Nature-inspired design is here to stay and with it, there is a heightened focus on some of nature's most indestructible creatures. With this vision in mind, we look into Hyundai Motor Group's partnership with the students and faculty of Rhode Island School of Design to discover how nature is inspiring the future of mobility.
With today's increased pace of change, there is a constant demand for a supply of innovative ideas that can answer the world's most pressing issues. Environmental challenges, healthcare issues and economic concerns are all being tackled in an array of unique ways, but for true collaboration to flourish, an alliance of diverse creative minds with an extraordinary vision is needed.

Innovation is a collaboration, and it rarely occurs in a single field of expertise. So Hyundai is taking a new approach to innovation, one that looks to tap into the power of nature to gain insights for future mobility.
Nature holds many of the answers to the world's biggest problems and often can provide pathways to a better future.
Learning from nature
Partnering with Rhode Island School of Design (RISD), Hyundai has created a new model for partner research. This unique collaboration looks to harvest the best innovative thinking, leveraging the survival instincts of nature's toughest creatures, including the cockroach.

After conducting a case study, the textile design team developed a "mobile shelter" prototype with an exoskeleton to mimic the cockroach's incredible exterior surface strength, with a woven inner-structure that can absorb impact and return to its original shape.

Studies of the cockroach's exoskeleton plate have opened up an array of possible innovation opportunities, with further studies into how nature copes with change also providing numerous platforms to explore.
Making the Un-heard Heard
Another fascinating part of the study was exploring how noise is used and interpreted in the wild and it has revealed opportunities for innovations in electric vehicles. The sound design team centered their research around the concept "Making the Un-heard Heard" and studied the transmission of signals between animals to avoid impact, which inspired the team to develop sonic experiences that can be embedded within future transportation ecosystems. Creating sounds for silent vehicles of the future means there are lots of exciting developments to come for electric vehicles and urban air mobility solutions.

This partnership has been managed remotely with both RISD and Hyundai's Design Innovation Task Force Team conducting their studies in isolation. Thanks to Hyundai's commitment to exploring the future and the resources provided by RISD, this remote collaboration allowed the students and faculty to virtually brainstorm to help create a brighter and more innovative future.

"This first-of-its-kind research collaboration between RISD and Hyundai brings to life the notion that, when we fuse different bodies of knowledge together in the right environment, true innovation flourishes," said RISD President Rosanne Somerson.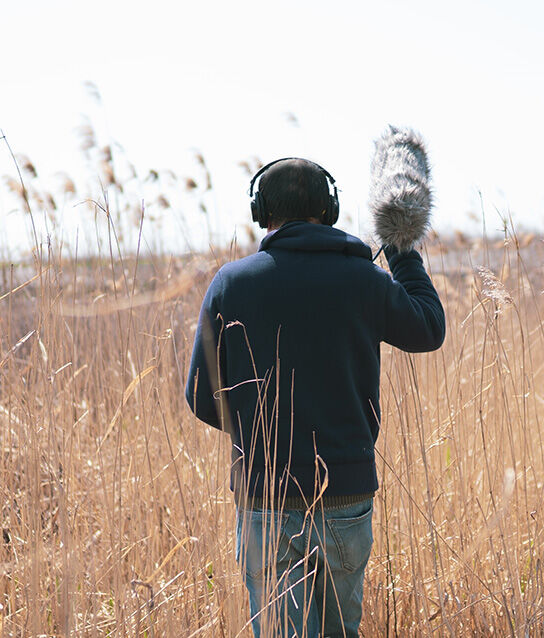 Through the creative design process Hyundai and RISD leveraged how nature copes with change to ideate solutions across four key areas; Graphic Design, Industrial Design, Sound Design, and Textile Design.

"By understanding how nature copes with change, we expect to gain fresh inspiration that can lead to the development of sustainable processes, next-generation technologies and innovative designs for the future of mobility," said SangYup Lee, Senior Vice President and Head of Hyundai Global Design Center.
Hyundai's involvement in actively studying nature through various projects continues throughout 2020, including projects such as the Hyundai Nature Observation project led by the Design Innovation Group. With more initiatives like this, we look forward to discovering what the real future of sustainable mobility can look like.