FASHION
Re:Style with Maria Cornejo
WORDS & PHOTOS

MARIA CORNEJO & HYUNDAI MOTORS
4 minute read
Hyundai presents our 2019 Re:Style fashion event in collaboration with Zero + Maria Cornejo. We believe that a sustainable future does not stop at our products, but consists of the choices that we make, the food we eat and the clothes we wear. We spoke to lead creative director, Maria Cornejo and what lies ahead for sustainable fashion.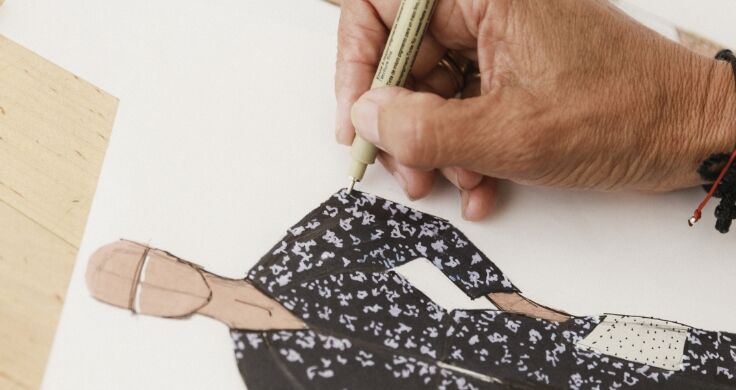 Maria's sketch of her collection.
Hi Maria, can you introduce yourself?

Hi, I'm Maria Cornejo and I am the founder and Creative Director of Zero + Maria Cornejo.
What inspired you to be a fashion designer?

My grandmother, who taught me how to sew and knit. Growing up in Chile in the 60s, my Mother used to have her clothing made by a seamstress so it's always been in my DNA.
Be original.
Get creative with less.
Make it timeless.
Make it sustainable
What is your design philosophy?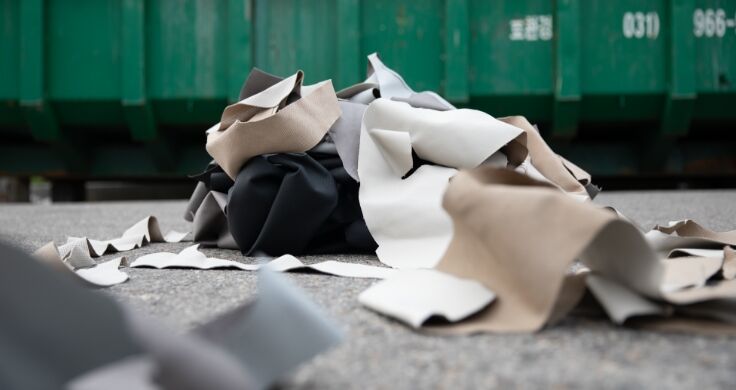 Hyundai Transis upcycled materials used in the 2019 Re:Style Collection.
How much inspiration do you draw from your culture and from international influences?

A lot! I can't help but be influenced by the places I've lived. My sense of humor and originality is British, the more refined side of me is French, any bright colors are my Latin side, the way I see shapes is from Japan and my approach to making clothing seem effortless is very American.
Why do you think fashion needs to be sustainable? And what do you think the fashion industry can do to be more sustainable?

We have a responsibility to ourselves and to the planet to make a difference in any way we can. It's all about cause and effect. Every decision we make now, impacts our environment so it's important for all of us to take responsibility for that. Every small bit counts.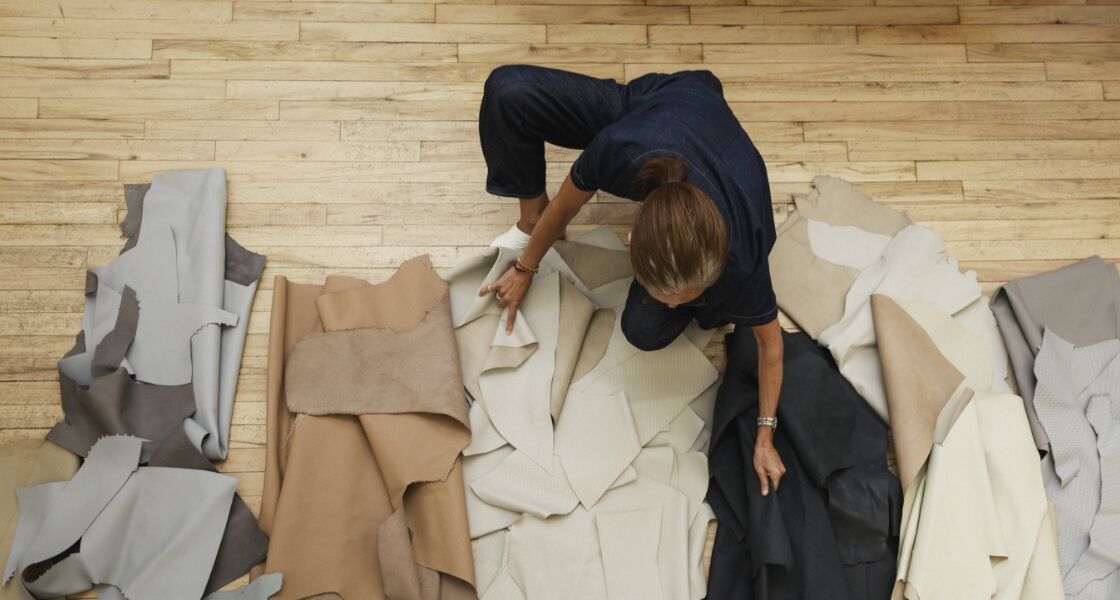 How can we reshape customer's perception on adopting more sustainable fashion?

First, you have to make a desirable product that always considers sustainability as part of the design process. Then, you have to engage the consumer and make them a part of the conversation. By creating something with a heart and sharing where that garment was made or how it was created means that the product becomes meaningful and educational for the consumer. It's about making everyone a part of the solution and empowering everyone to do their part. Every little bit matters and it amounts to a lot.
Introducing Maria Cornejo
Maria Cornejo is a champion of women in the fashion industry and a believer in locally produced and responsible designs. Born in Chile, her varied career spans London, Paris, Milan and Tokyo where she was part of the ground-breaking design partnership Richmond Cornejo: and worked as a creative consultant for retailers such as Joseph, Then and Jigsaw.

Maria is known for her simplicity, ease and freedom in her approach and have developed ways of cutting fabrics based on the simplest geometric forms. Her work is guided by the idea of creating wearable luxury for real women.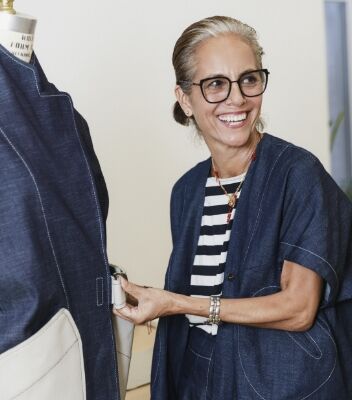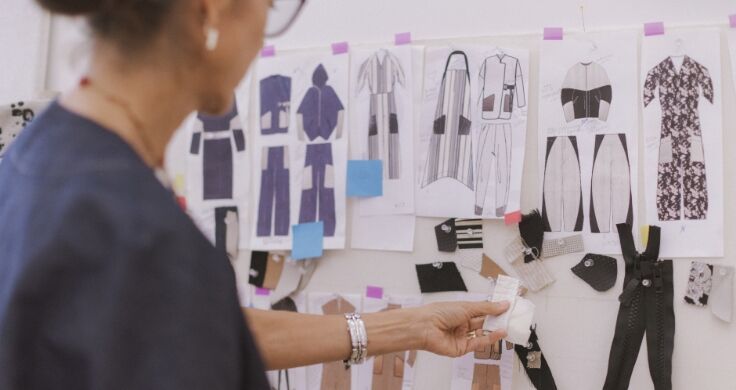 A winner of the Smithsonian Cooper Hewitt Design Awards in 2006, she is also a proud member of the CFDA since 2003 and founding member of the CFDA's Sustainability Committee. She was honored with the Fashion Group International's Sustainability Award at their Night of the Stars Gala for her long term commitment to sustainable fashion in the American Fashion industry.
…minimalism is not a bland word…her clothes have a sleek sophistication and always a sense of surprise.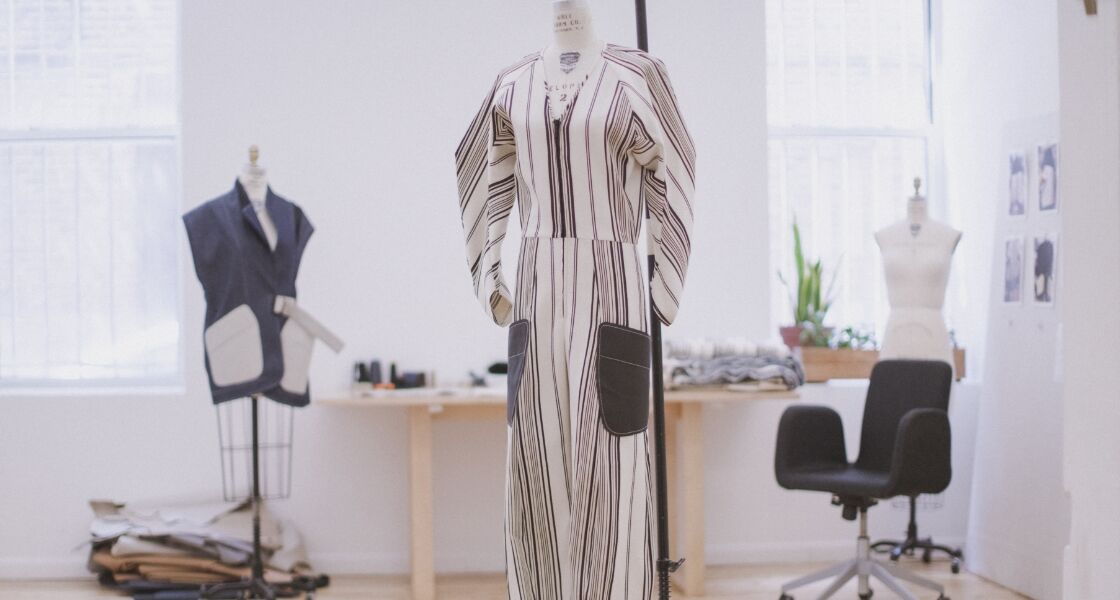 Re-think, re-cycle, up-cycle.
What do you think is next for sustainable fashion?

Innovation, but also sharing information. Collaborating is how we will all move forward.
Are they any new technology, textiles, processes that you are interested in?

Yes, there are so may new and exciting textiles being created from more sustainable resources such as bananas or oranges. On top of that, the mills are truly engaged in pushing this evolution forward. I'm excited about the innovation happening in the industry such as lab grown leathers as well.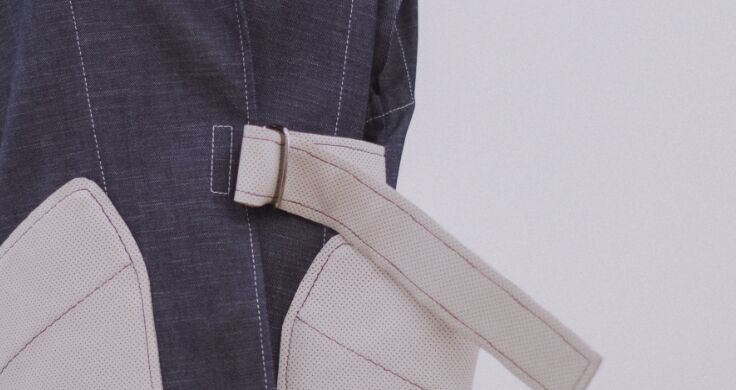 Beauty in the details of Maria's collection.
What is your hope for the Hyundai Re:Style event?

To give greater exposure to the things that can be done to up-cycle and how collaborations like this bring the message to a larger audience. It's an exchange of ideas which is key to collaboration right now.
What would you like the women who wear your clothing to feel?

Empowered and the best version of themselves.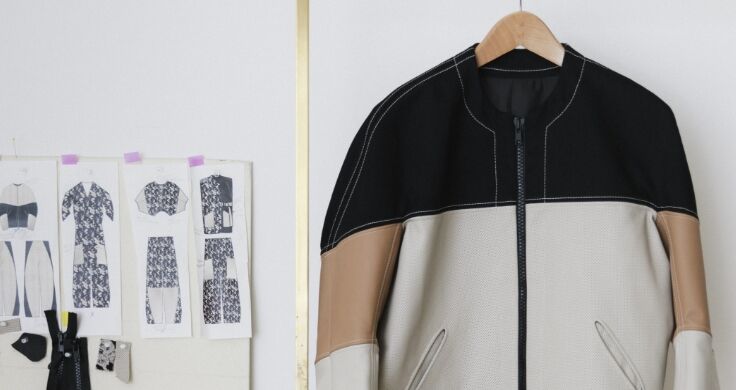 Hyundai Transis upcycled materials used in the 2019 Re:Style Collection.
By collaborating with Hyundai, we prove that our ethos of sustainability and waste reduction is applicable in other sectors. We hope it inspires others to carefully consider how they use fabrics in manufacturing.
The Re:Style 2019 collection was debuted at a star-studded event during the 2020 S/S New York Fashion Week. The presentation, held at the PUBLIC Kitchen in New York was attended by more than 300 prominent fashion industry insiders, influencers and celebrities. The exclusive 15-piece capsule collection focuses on upcycling, transforming waste or second-life materials into new products to connect with people who care deeply about the environment and value ethical consumption.