Plug-in Hybrid energy flow
Depending on the driving situation, the all-new TUCSON Plug-in Hybrid switches seamlessly between the gasoline engine and electric motor.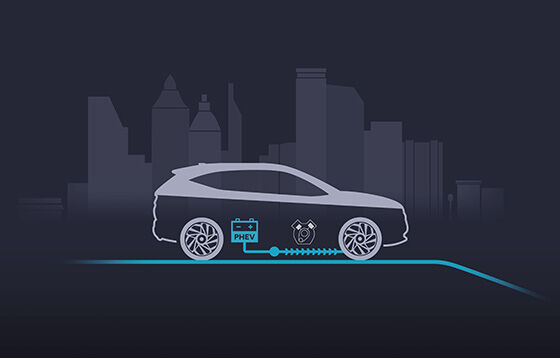 EV mode
When starting or driving at low-speed, the electric motor will move the vehicle.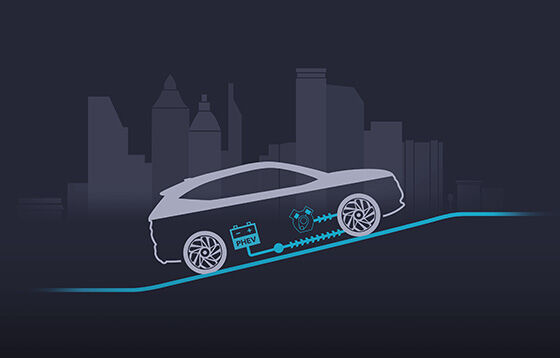 Engine + Motor
During acceleration or climbing, the electric motor and gasoline engine work simultaneously to produce the extra power.
(* Motor-only operation until 70~80kph)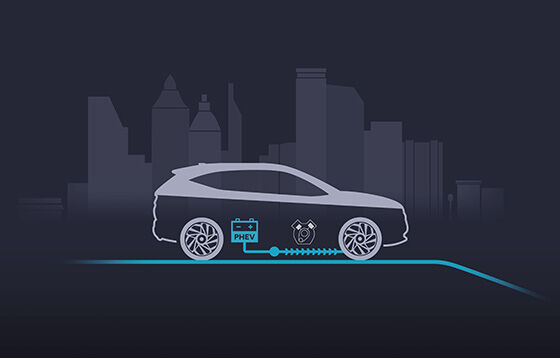 Engine + Motor
While cruising, either the electric motor or the gasoline engine supports driving whichever is the most energy-efficient in that situation.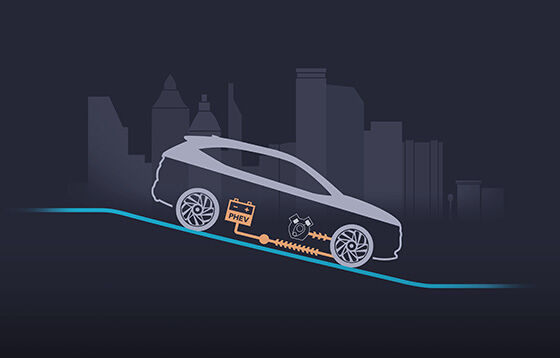 Charging
During deceleration, the regenerative braking system charges the battery by using the electric motor to slow the car.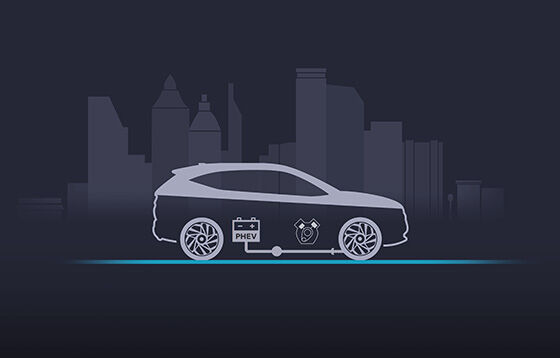 Engine stop
When stopped or waiting at traffic lights, both the electric motor and the gasoline engine stop.