Hyundai Motor America unveiled its latest concept vehicle at the 2002 Chicago Auto Show (February 8 to 17). Called the HCD-7 and styled at the Hyundai California Design Center in Fountain Valley, Calif., the HCD-7 is flagship luxury sedan for Hyundai - a concept of what might be the next step up from the company's current XG350 sedan. The HCD-7 is designed to show what the next generation of an advanced performance sedan might look like. It's the new look of luxury," said Roger Flores, senior designer at the Hyundai California Design Center who penned the initial drawings for the concept.
"The HCD-7 is luxurious, spacious and comfortable, but it is also sleek and sporty. Too often luxury sedans end up with traditional three-box formal styling and end up resembling boxed on wheels. But luxury car buyers today want both comfort and style," he added.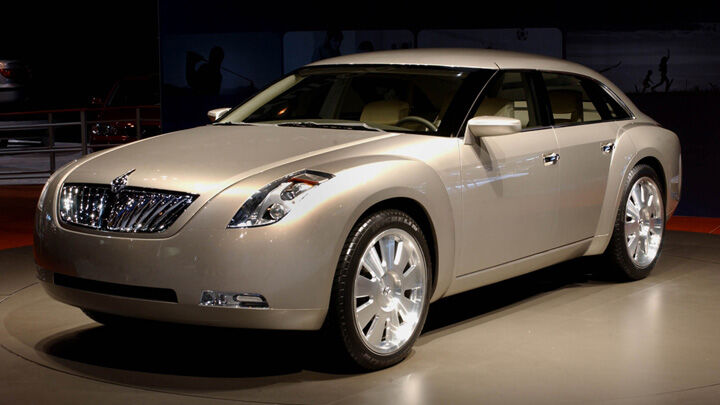 The sleek, aerodynamically designed exterior of the HCD-7 was inspired by an aircraft fuselage and features wraparound windshield glass that hides the A-pillars and pulls the "energy-tension" around the sides and to the rear of the fuselage. "This, along with the clamshell roof design provides a sleek aerodynamic package and results in less wind noise in the cabin," Flores added. Most luxury cars have an elegant grille and the HCD-7 has a bold grille that is the focal point of the front end, yet still retains a family resemblance to current Hyundai automobiles.
The jewel-like head-light assembly features upright projector beam lamps vertically stacked. The taillights are also vertically stacked and fitted into the bold rear fenders. The body envelope is designed to hug the large wheels and performance tires and reduce body overhang to a minimum. This provides extra room inside for the driver and passengers. The fender design with a hard cut character line gives the HCD-7 a strong, aggressive stance and provides room for the huge, armor-like billet aluminum wheels that are 21 inches in diameter and 10-inches wide. Fitted on those wheels are 245/45R-21 Michelin tires. "The wheels and tires frame the car and carry the fuselage. The big wheels are designed to look like armor to protect the fuselage," Flores added. The exterior surface is painted in a color described as warm silver. "It is a color befitting a luxury car, " Flores said.