Hyundai Motorsport GmbH.
Hyundai Motorsport GmbH is responsible for Hyundai Motorsport activities and primarily for the World Rally Championship Programme. Hyundai's dedicated team of experts have developed and improved the i20 Coupe WRC since 2012 for the company's annual participation in the WRC.
i30 N TCR.
Based on Hyundai's i30 and i30 N models, The i30 N TCR represents Hyundai in circuit-racing tournaments. Find out how Hyundai combination of track and road has made for a high-performing vehicle.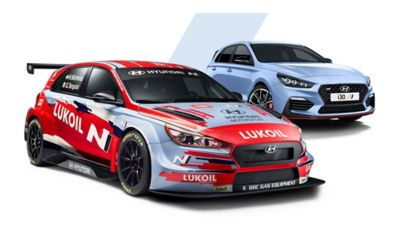 Hyundai Motorsport on Social Media.