Photos may vary from the actual unit.
The futuristic, smart, 7-seater Hyundai Stargazer is ready to elevate your driving experience.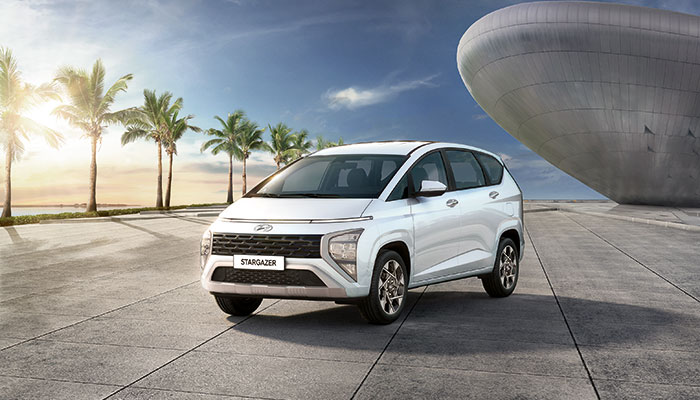 Revolutionary Styling
The Hyundai Stargazer shows off a futuristic look that exudes dynamic and expressive characteristics. Its sleek one curve silhouette not only optimizes cabin height but also improves aerodynamics which enable a smoother ride and better fuel efficiency.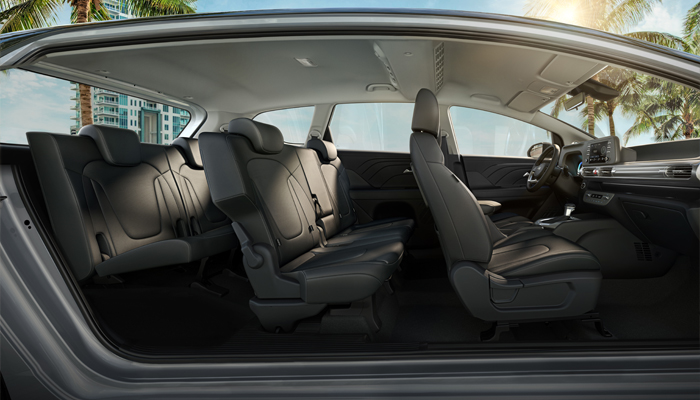 Premium and Spacious Interior
Capable of accommodating 7 adult passengers with ease because of its largest-in-class wheelbase. This translates to roomier interior space in the 2nd and 3rd row on top of its flexible seat configurations.
Safe and worry-free drive
The Hyundai SmartSense is a cutting-edge driver assistance system, built to provide you with more safety and peace of mind. From braking to avoid collisions, to detecting vehicles in your blind spot, SmartSense systems constantly monitor your environment to protect you from potential hazards while driving.
Hyundai SmartSense