Hyundai Motor Reports December Global Sales
 
(
Seoul, Korea
) Hyundai Motor Company, South Korea's largest automaker, reports its domestic and overseas sales results for December 2010.  
December 2010 Results
                                                                                                                                       Unit = one vehicle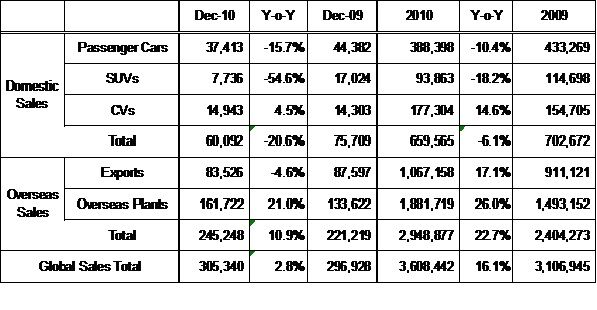 1. Commercial Vehicles (CV) include buses & trucks.
2. Hyundai Motor currently has 6 overseas plants in China, India, Turkey, U.S., the Czech Republic and Russia (Russian plant will begin production in 2011).
※Excludes CKD (Complete Knock Down) unit sales.