• First sedan to embody Sensuous Sportiness design language
• 2020 Sonata showcases sporty four-door-coupe silhouette with spacious interior
• Sonata to employ an array of advanced features, such as Hidden Lighting Lamps, a Hyundai first, that turn chromic when off and lit when on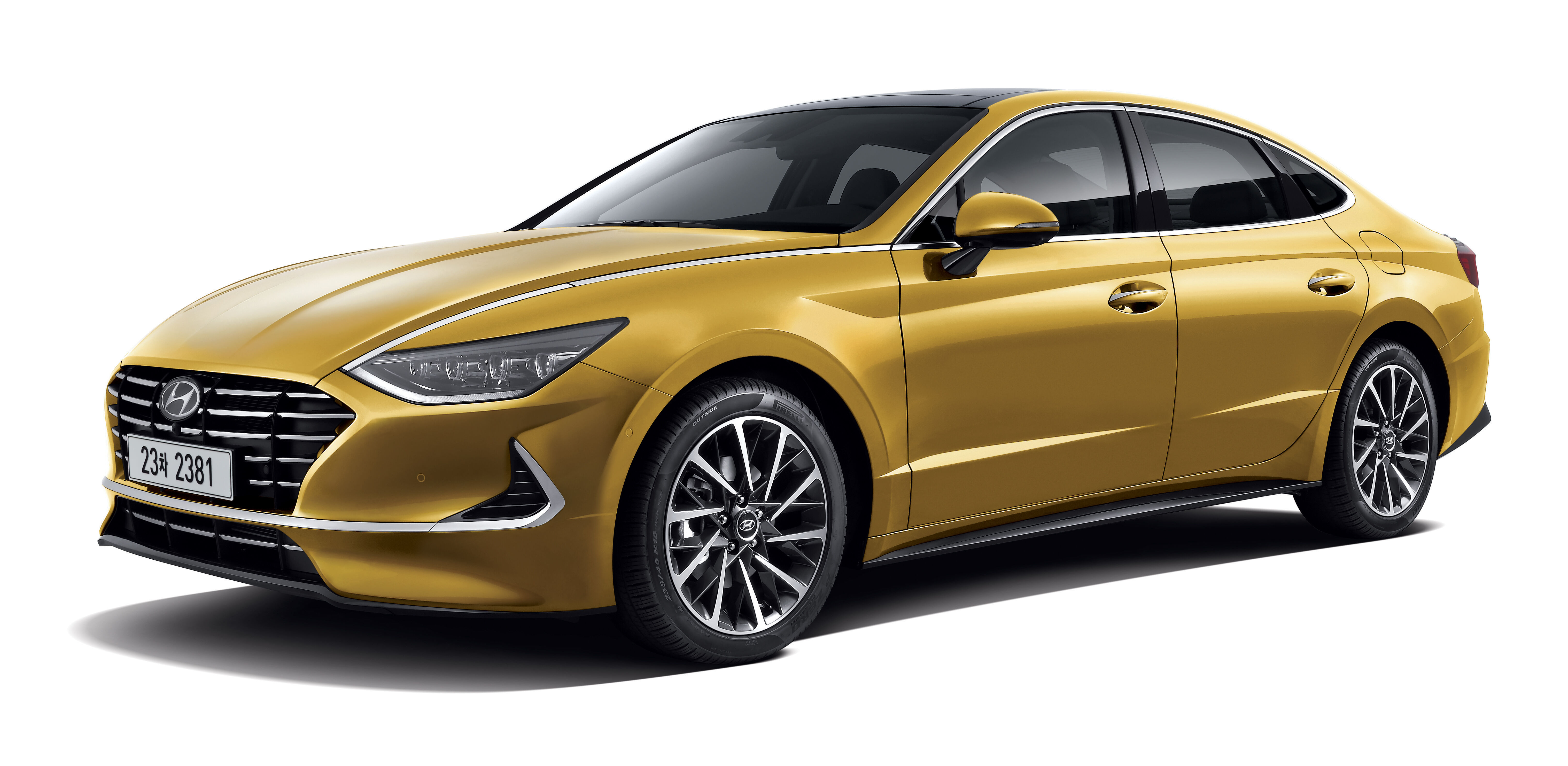 SEOUL, Mar. 6, 2019 – Hyundai Motor today revealed images of its next-generation Sonata, showcasing a sporty four-door-coupe look.
The eighth-generation Sonata embodies Hyundai's Sensuous Sportiness design concept. It is a fully transformed vehicle following the release of the previous generation Sonata in 2014.  
"Sonata celebrates innovative coupe-like silhouette," said Sang Yup Lee, senior vice president and head of the Hyundai Design Center. "A short overhang, sloping roofline and low deck lid create a balanced feel, and Hyundai's signature chrome accent now goes all the way into the hood, making it look even longer. It also has LED lighting built in. These cues bring the Sensuous Sportiness design to life."
The all-new Sonata takes its inspiration from the award-winning Le Fil Rouge concept, which debuted at the 2018 Geneva International Motor Show. Like the concept car, the production Sonata attracts immediate attention with its Sensuous Sportiness design. 
Sensuous Sportiness is defined by the harmony between four fundamental elements in vehicle design: proportion, architecture, styling and technology. Sonata has a distinct tension on the side using a harmonious blend of layered crisp body lines and pure volumes. Concave and convex forms are also carefully orchestrated to provide a sexy, coupe-like character.
The new Sonata has a much sportier look than its predecessor, with a 30 mm lower height and a width extended by 25 mm. Its wheelbase is enlarged by 35 mm, and its whole length by 45 mm.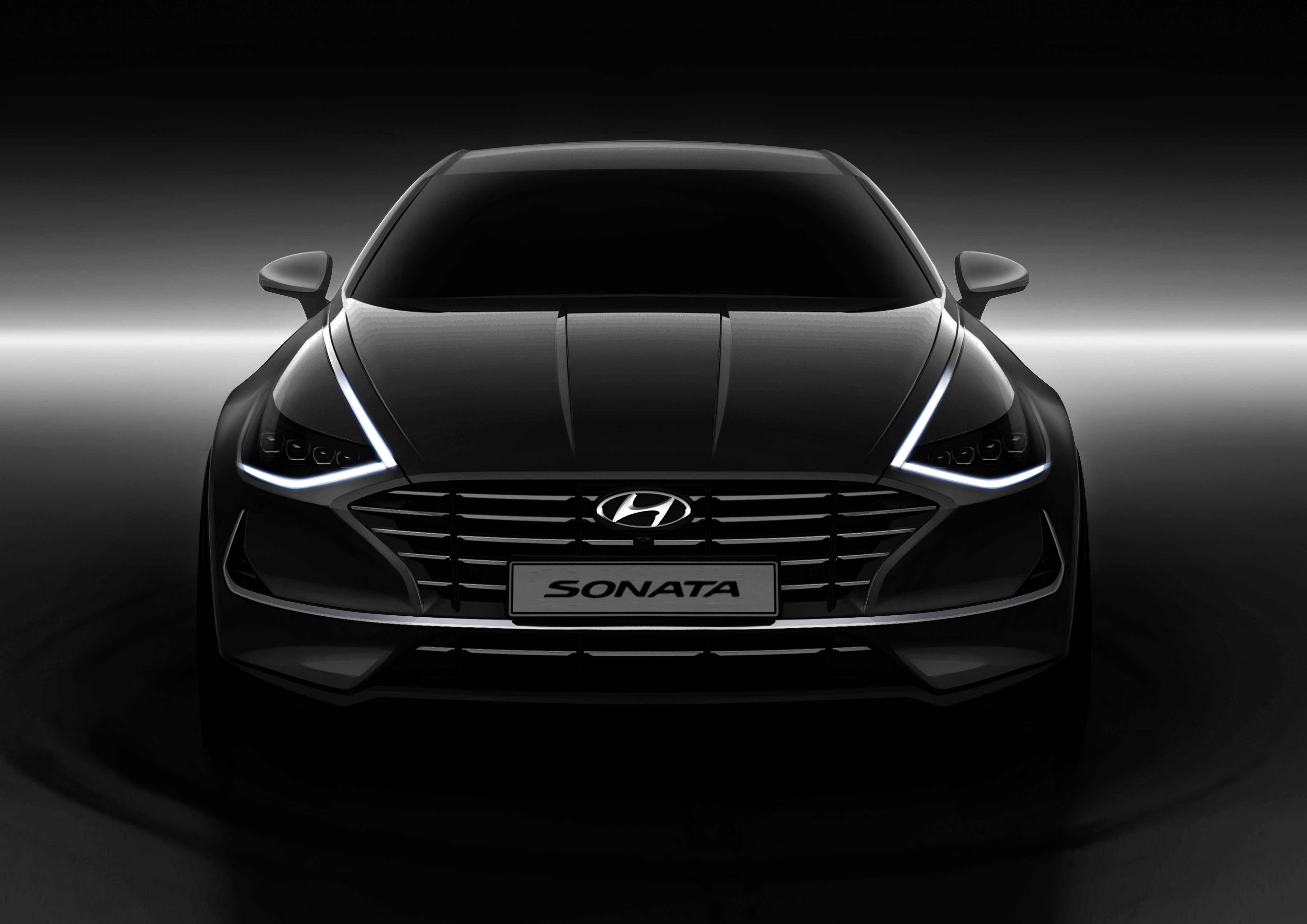 The new Sonata's frontal section is defined by two elements: a bold, voluminous shape evoking a smooth sphere and a cleanly demarcated hood.   
Furthermore, the Digital Pulse Cascading Grille, which resembles the grille of a sports car with its rhythmic visuals, is sleekly connected to the hood, strengthening the overall perception of the front. 
In particular, the Daytime Running Lights, embedded with Hidden Lighting Lamps—the first for a Hyundai vehicle—are a chief design innovation that incorporates state-of-the-art lighting technology, forming the Sonata's light architecture. The Hidden Lighting Lamps appear to be of a chromic material when switched off and become dramatically lit when turned on.  
The light architecture was initially revealed through Hyundai's HDC-2 concept car at the Busan Motor Show in June last year. It was created by fleshing out the form of the lamp and making it into a powerful design element. Along with the Sensuous Sportiness concept, the light architecture defines the design identity of future Hyundai cars. 
The side sections of the Sonata are accentuated by the light architecture, which connects two chromic lines seamlessly linking the windows and daytime running lights. Through these two characteristic lines, the Sonata effuses an athletic and elegant charm. 
The all-new Sonata has a wide, layered long hood, a very low stance and a sleek roofline. The feeling of width is also achieved with ultra-wide taillights.
The light architecture is also applied to the interior space with the ambient mood lamp illuminating dashboard and doors.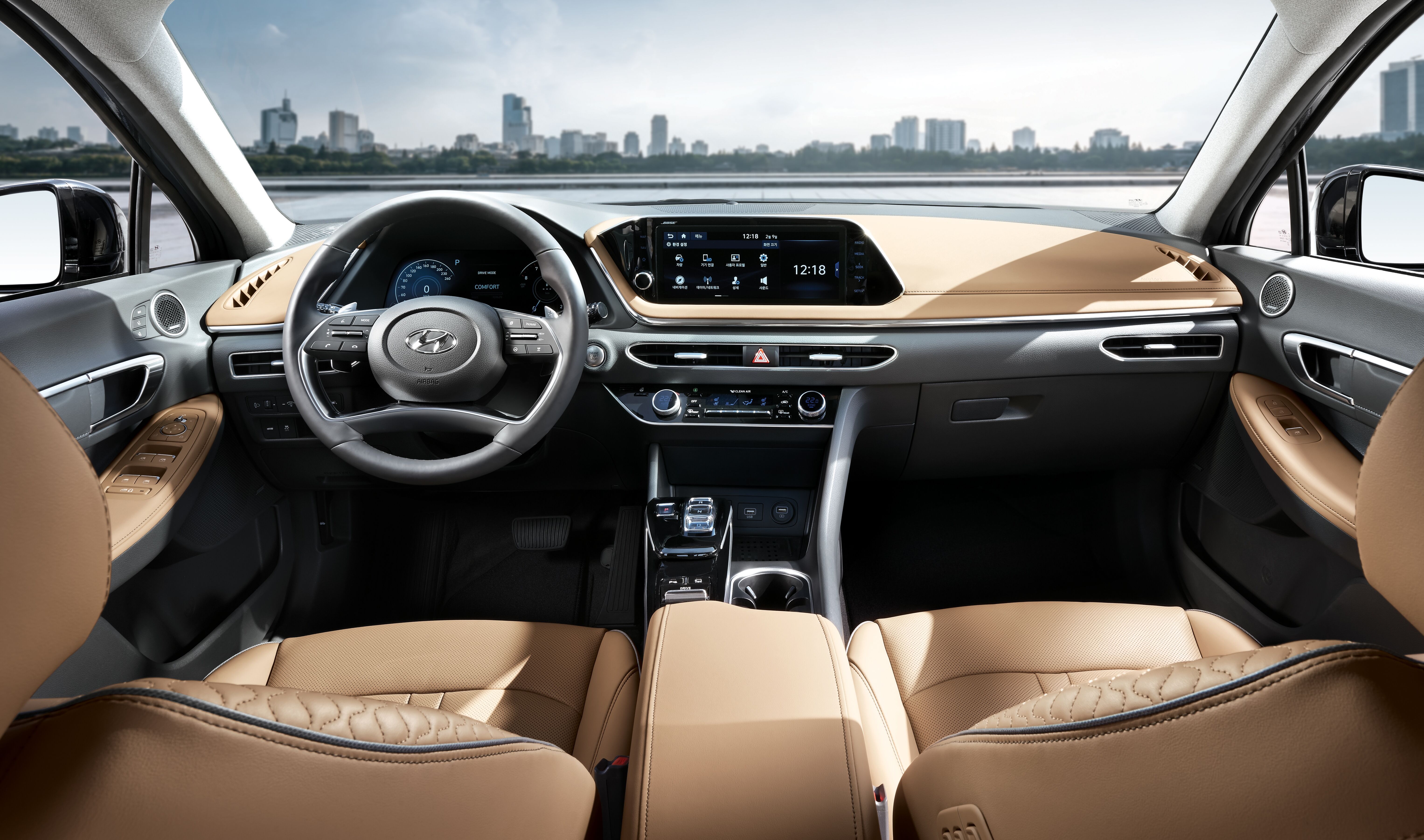 In the interior, the instrument panel is rich and modern, and the recognizable winged shape is inspired by a Stealth aircraft. This shape almost levitates or floats when looked at, and this philosophy carries into the long armrests. Satin chrome accents enhance this effect. Designers compressed the height of the dashboard and HVAC vents as much as possible to aid the light-weight feeling, while modern, light fabric colors and leathers provide a fresh and freeing ambience for the driver.
The clean and sleek design is carried through the center-gauge cluster display. Designers aimed to alleviate the distracting large screens featured in many luxury cars today and instead threaded the two displays together on the 2020 Sonata, using a unique S curve. 
These displays are seamless, with no parting lines, and have capacitive touch buttons. Additional features include a satin chrome accent on the steering wheel, which looks like an aircraft yoke, and shift-by-wire transmission controls to free up storage space.        

- End - 

About Hyundai Motor Company
Established in 1967, Hyundai Motor Company is committed to becoming a lifetime partner in automobiles and beyond with its range of world-class vehicles and mobility services available in more than 200 countries. Employing more than 110,000 employees worldwide, Hyundai has sold more than 4.5 million vehicles globally. Hyundai Motor continues to enhance its product line-up with vehicles that are helping to build solutions for a more sustainable future, such as NEXO, the world's first dedicated hydrogen-powered SUV.
More information about Hyundai Motor Company and its products can be found at: http://worldwide.hyundai.com or http://globalpr.hyundai.com
Disclaimer: Hyundai Motor Company believes the information contained herein to be accurate at the time of release. However, the company may upload new or updated information if required and assumes that it is not liable for the accuracy of any information interpreted and used by the reader.