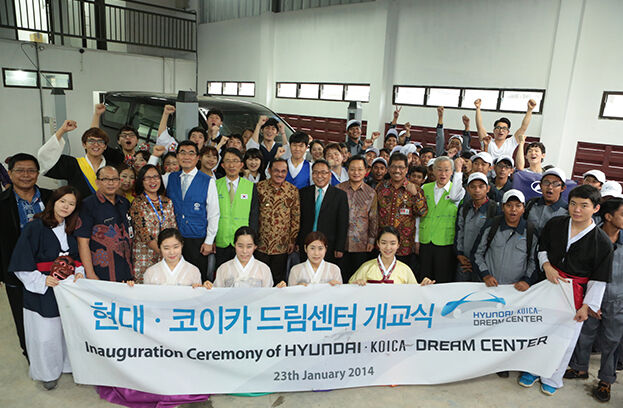 Hyundai Motors held an opening ceremony for Hyundai KOICA Dream Center at the Pulo Gadung Complex, Jakarta on the 23rd.
This is a global CSR project between the private and public sector to address the inequality in education and create jobs is underdeveloped countries.
Hyundai Motors has opened and is running a first of such official three-year vocational high schools in Ghana, Africa. The new school opened in Indonesia had broken ground last April and have been under construction for the past nine months.
The Indonesian school is fully equipped with classrooms, teachers' lounge, a computer lab, an engine workshop, the main workshop, and a painting shop across 1,719 square meters. The seven-month course composed of beginners, intermediate, and advanced will arm Indonesian teenagers with practical skills that will translate into jobs and start-up opportunities.