Hyundai Continues its 'Blue Drive' Push with CNG Hybrid Bus
  
- Hyundai introduces Korea's first CNG hybrid bus 'Blue-City' 
- Hyundai continues to introduce innovative eco-friendly models
- Test fleet to begin operations in selected metropolitan areas from July
Hyundai Motor Company, South Korea's largest automaker, unveiled the nation's first CNG (Compressed Natural Gas) hybrid bus, 'Blue-City,' demonstrating its technological leadership in the field of eco-friendly vehicles. This is the first time a major automaker independently developed both the system and body for such a vehicle.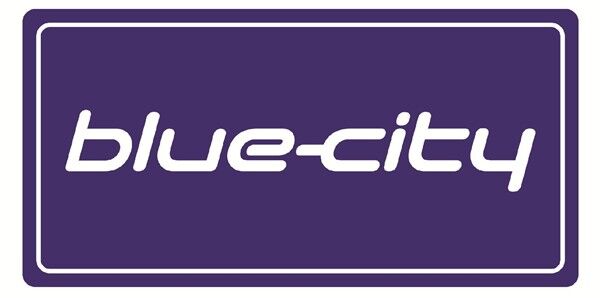 'Blue-City,' fully developed in Korea, is Hyundai's latest eco-friendly model that delivers better fuel efficiency with lower emissions by using a CNG engine and an electric motor. The hybrid bus is equipped with a G-CNG Engine that offers 177kW (240ps) and a 6-speed automated manual transmission, while its 60kW (82ps) highly-efficient electric motor and 3.8kWh lithium-ion battery enable safe driving and efficient charging.
`Blue-City' meets and even exceeds the performance and efficiency of existing CNG buses: Despite cutting down the total number of fuel tanks to five from seven (total capacity of 770ℓ), `Blue-City' can still operate 340km on a single charge, which is equivalent to the existing CNG bus. Furthermore, while its climbing performance of 30 percent is similar to a conventional CNG bus, the maximum speed stands at 100km/h, which is ideal for a metro bus. The fuel efficiency of 'Blue-City' is about 30-40 percent higher than that of normal CNG buses, enabling metro bus operators to save costs.
In terms of CO2 emissions, the CNG hybrid bus emits over 24 percent less CO2 (equivalent to about 33 tons per year/vehicle) than a conventional CNG bus and 35 percent less than a diesel bus.
Since launching its eco-friendly sub-brand Blue Drive in 2008, Hyundai Motor has showcased a wide range of innovative eco-friendly models including hybrids, electric vehicles and fuel-cell electric vehicles such as the Avante LPi hybrid, the world's first LPi hybrid, and the Sonata gasoline hybrid. Last year Hyundai also delivered 30 full-speed electric vehicles badged as BlueOn to the government, as well as an electric metro bus named `Elec-City,' for test operations.
Hyundai will operate 30 test units of `Blue-City' in selected metropolitan areas from July, with plans to mass produce the vehicles in 2012. Hyundai will continue to expand its Blue Drive strategy and products to secure its position as a leading eco-friendly automaker.