Photos may vary from the actual unit.
Everyday is liberation day.
STARIA's smart features are truly liberating—they give you the freedom to focus on more important things. With the smart key, STARIA's sliding doors open and close automatically.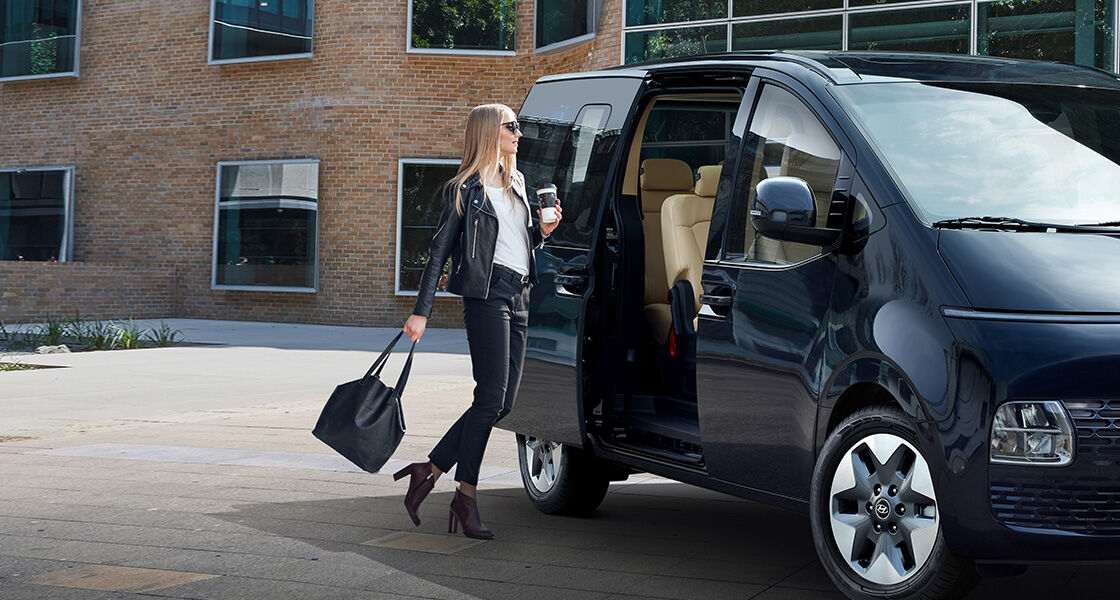 Smart power tailgate
(with auto-close function)

If you can't reach into your pocket for your smart key because your hands are full, STARIA's smart power tailgate does all the work for you by automatically opening as you approach the vehicle and automatically closing as you walk away.
Learn more about Hyundai
Images, engine specifications and information posted above may differ from region to region. All information and illustrations are based on data available at the time of publication and subject to change without notice. Please visit our regional homepage or dealer for more information.