Photos may vary from the actual unit.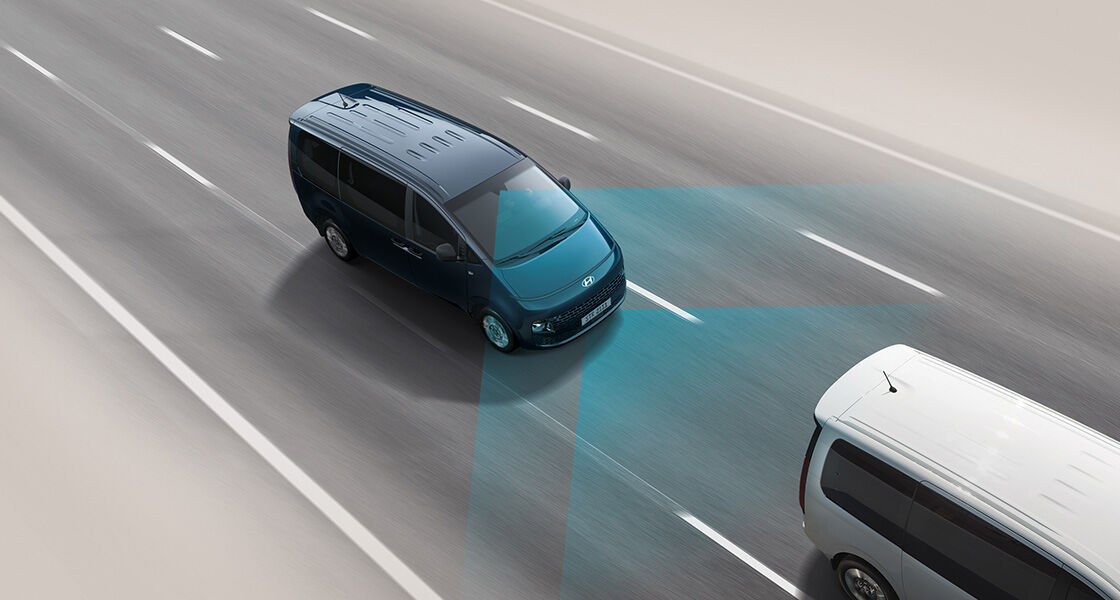 Forward Collision-Avoidance Assist (FCA)
If there's a danger of a collision with a car, pedestrian, or cyclist, FCA provides an early warning and, if necessary,
it automatically brakes for you. It also detects oncoming vehicles at intersections to promote safer left turns.
Lane Keeping Assist (LKA)

A front view camera detects lane markers and road edges helping prevent unintentional lane departures. When the vehicle strays from its lane (or road), the system sets off a visual and sound alarm and automatically steer the vehicle to prevent it from moving out of its lane (or road).
Smart Cruise Control (SCC)

Smart Cruise Control helps maintain distance from the vehicle ahead and drive at a speed, set by the driver.
Lane Following Assist (LFA)

A front camera tracks the lane markers and helps keep the vehicle safely centered within the lane.
3-point seatbelts

3-point seatbelts and adjustable headrests are now standard for all seats. 1st-row supplemental restraints include 2 front and 2 side airbags, while twin grand curtain airbags protect rear-row occupants.