Photos may vary from the actual unit.
A class of its own
From the moment you first lay eyes on STARIA, you know it stands in a class of its own A truly original creation—the product of inspired design. Inside, you're greeted by a spacious, wide-open cabin that flourishes with premium touches like the digital gauge cluster and elegant materials that feel so extremely soft to the touch and are always easy on the eyes.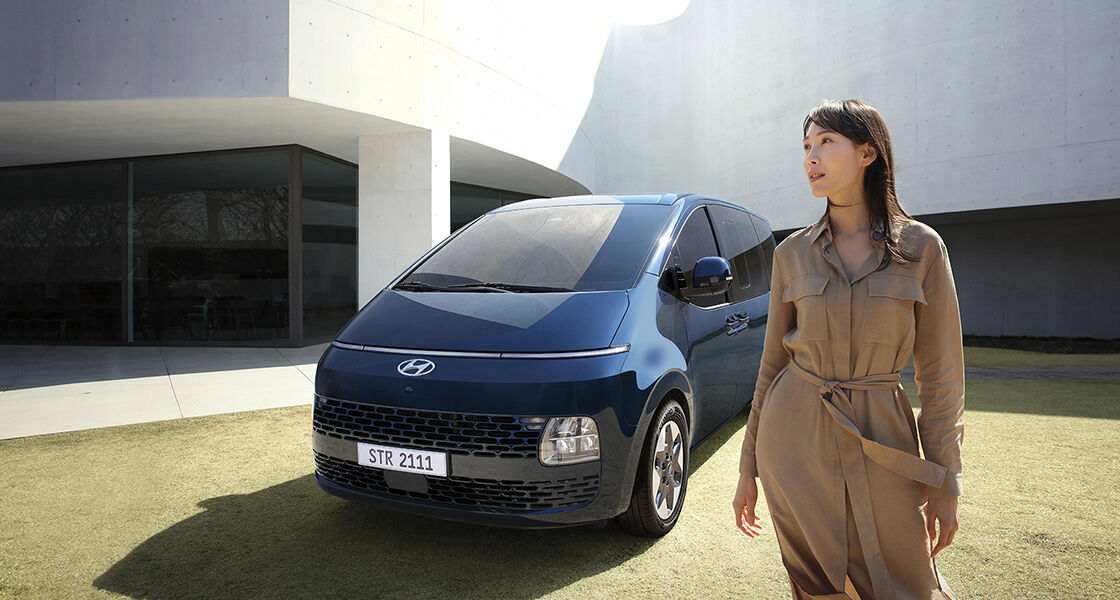 360° VR
Click and turn the vehicle image to the left or right.
Choose Your Vehicle Colors
Design in a new direction.
STARIA Premium stirs up the winds of change to open a new chapter in MPV driving.
Inspired by the concept of a luxurious modern lounge, the futuristic styling commands instant attention.
Radiating simplicity and high-tech elegance, the futuristic silhouette provides clues to STARIA's cutting-edge
technologies that make driving safer, more comfortable, and more convenient than ever before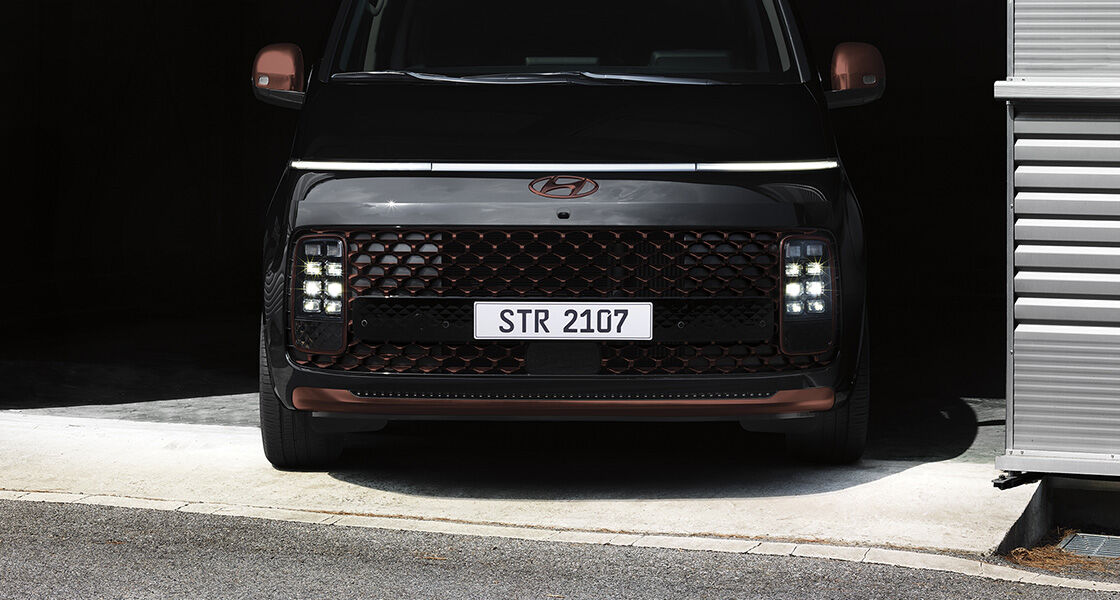 Parametric pixel lights (LED rear combination lamp) / Tinted brass chrome

18″ tinted brass alloy wheels
Learn more about Hyundai
Images, engine specifications and information posted above may differ from region to region. All information and illustrations are based on data available at the time of publication and subject to change without notice. Please visit our regional homepage or dealer for more information.