Hyundai Motor Reports September 2016 Global Sales
    • Hyundai Motor's global sales total 387,302 units in September, down 2.0% YoY
Oct. 6, 2016 – Hyundai Motor, South Korea's largest automaker, reports its global sales results for September 2016.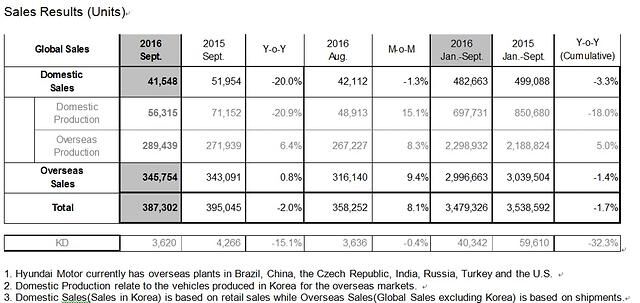 [Highlights]
- Sonata recorded 6,106 unit sales in September followed by Elantra and Grandeur posting 5,135 and 3,268 unit sales, respectively, in Korea. 
- Santa Fe posted sales of 7,451 units in September, becoming the best-selling model of the month in   Korea.
- Despite the sluggish economy in Korea, Hyundai Motor aims to regain sales momentum by increasing national sales promotion of volume models.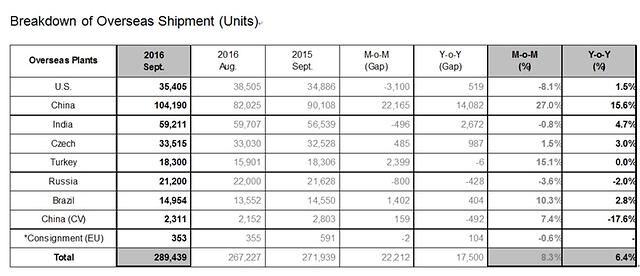 [Highlights]
- Santa Fe posted strong monthly sales in the U.S. as SUV demand increased in the U.S. market.
- European economy maintained favorable conditions leading to a steady increase in car sales in Europe.
- Sales increased YoY in China as Elantra and Tucson appealed to customers after purchase tax decrease.
- Indian market showed solid performance as sales of Creta maintained strong growth momentum. 
- Brazil posted increased YoY sales as the economy started to recover on the back of increased raw material exports.
 
-Ends-