First EV proudly manufactured in Singapore
IONIQ 5
Battery

Up to

0

KWh
Range

Up to

0

km
* Images and content have been sourced globally and may differ from the final Singapore specifications. HMGICS reserves the right to alter any details of specifications and equipment without notice.
Awards
Winner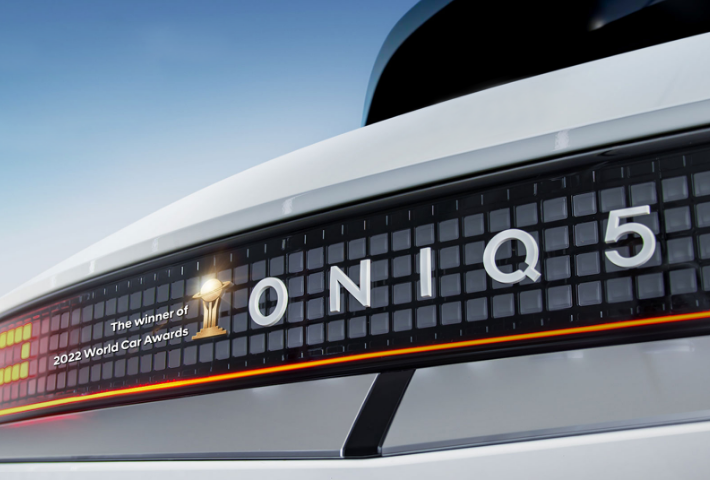 ⦁ World Car of the Year 2022
⦁ World Electric Vehicle of the Year 2022
⦁ World Car Design of the Year 2022
⦁ UK Car of the Year 2022
⦁ US IIHS Top Safety Pick+ Award 2022
⦁ Car and Driver US, EV of the Year 2022
⦁ MotorTrend SUV of the Year 2023
⦁ Good Design Awards, Transportation Category, 2021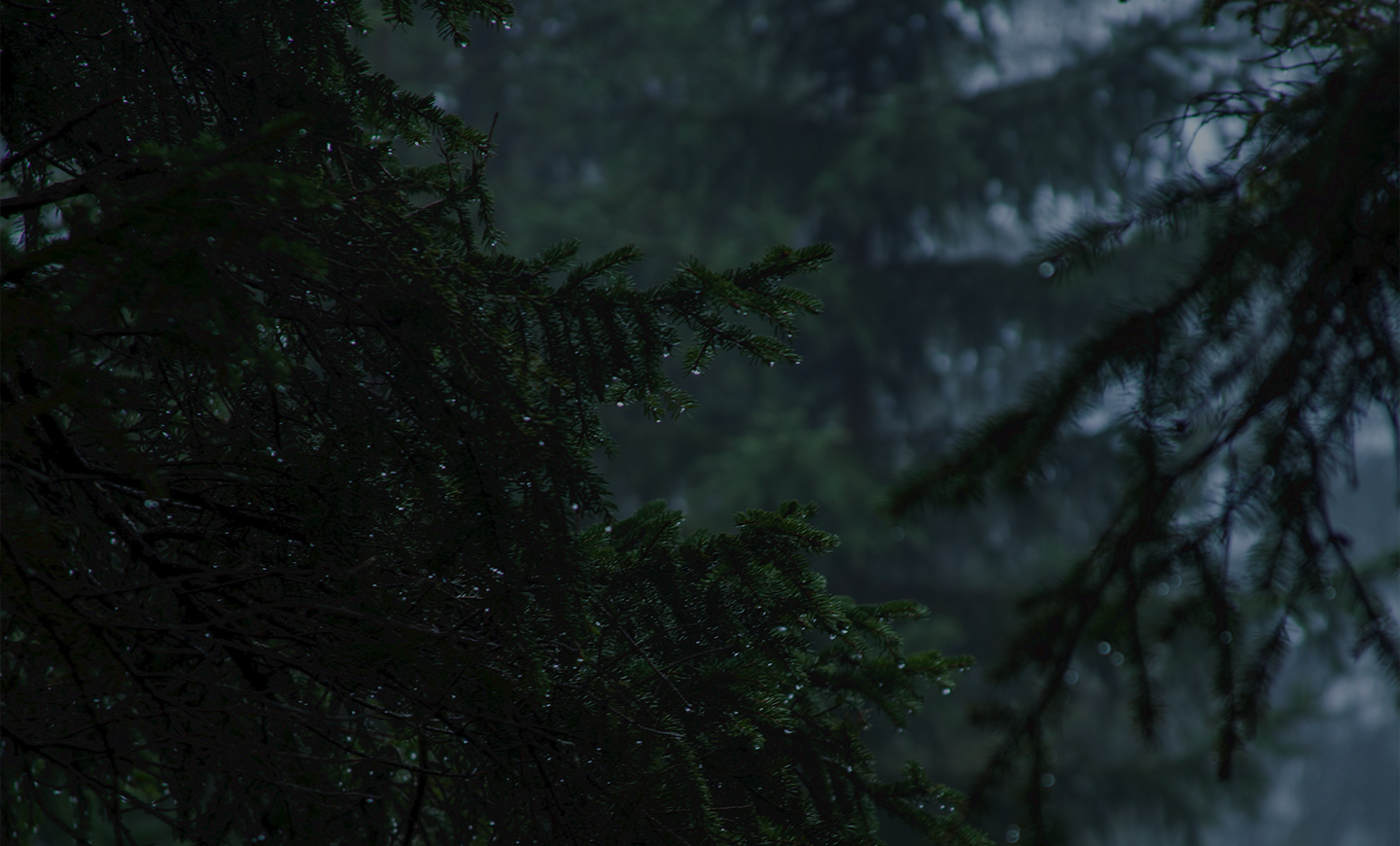 Hassle-free EV Ownership
Unlock ultimate freedom with our IONIQ 5 hassle-free EV ownership program.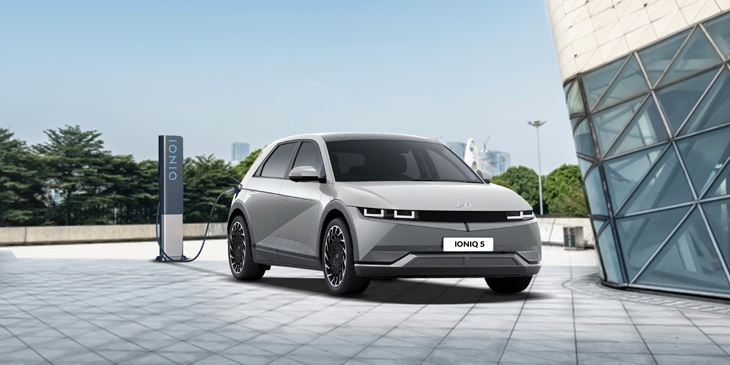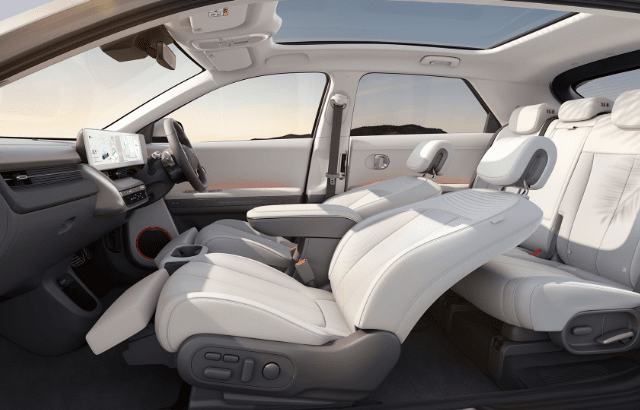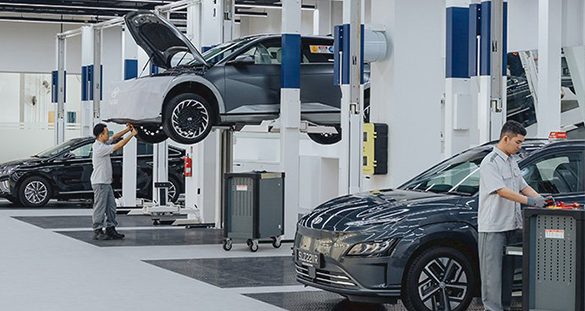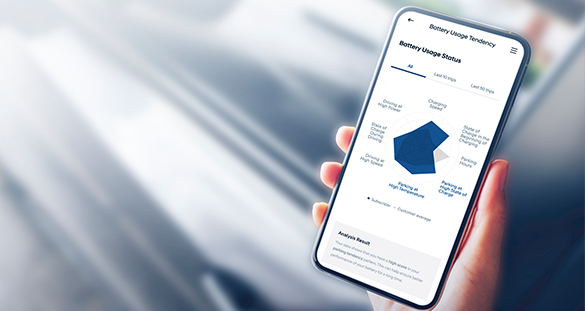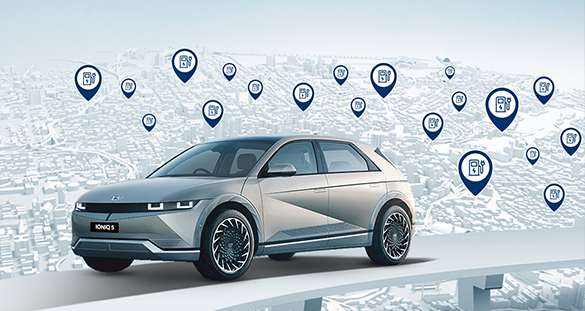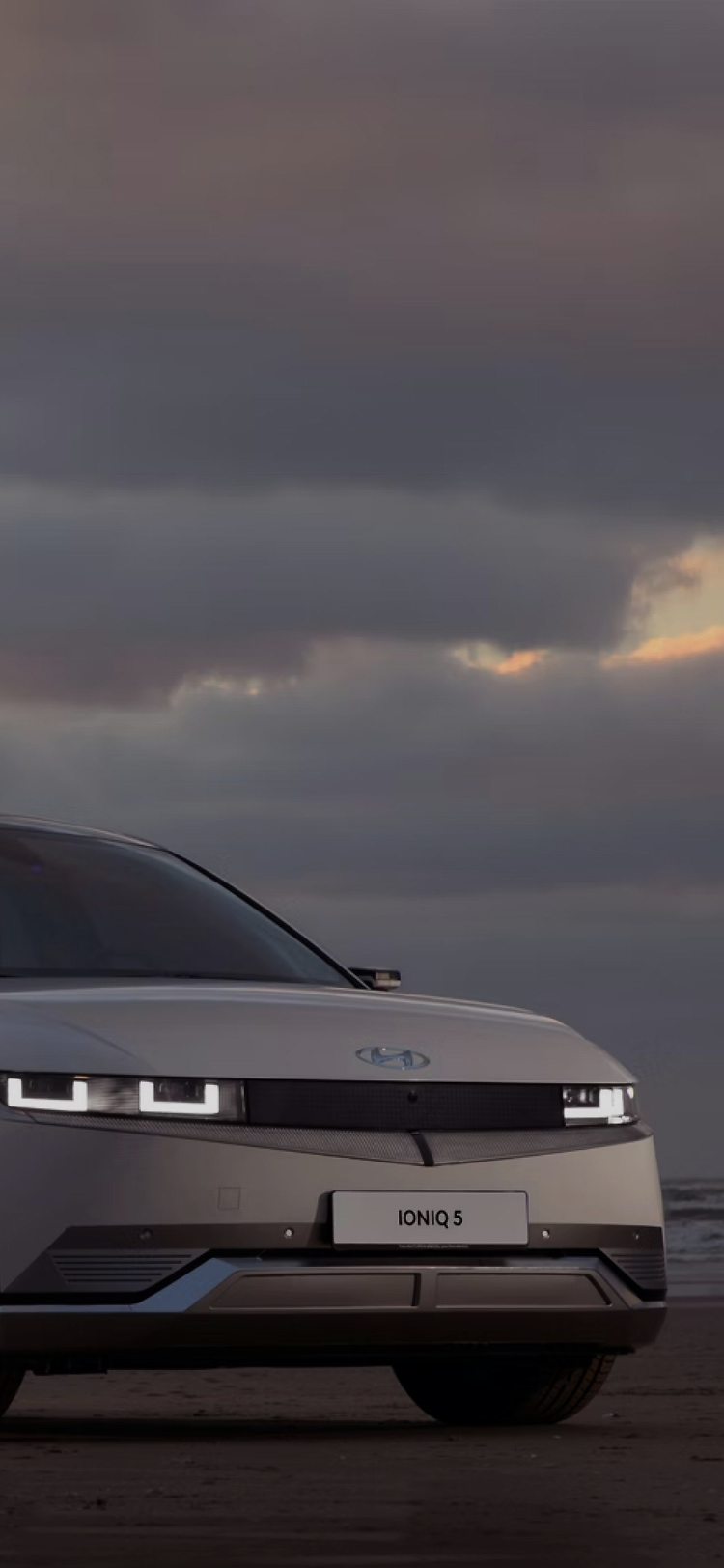 Start Pre-booking
Pre-book your IONIQ 5 now and enjoy special privileges
Create your greatest moments
Experience unforgettable moments with IONIQ 5. The vehicle fills your daily life with amazing experiences.
Ingenious design that transcends time
The "Parametric Pixel", which adds analogy to the digital pixel, and is the smallest unit of an image, inherits the DNA of the original PONY and was born as a unique design unique to IONIQ 5.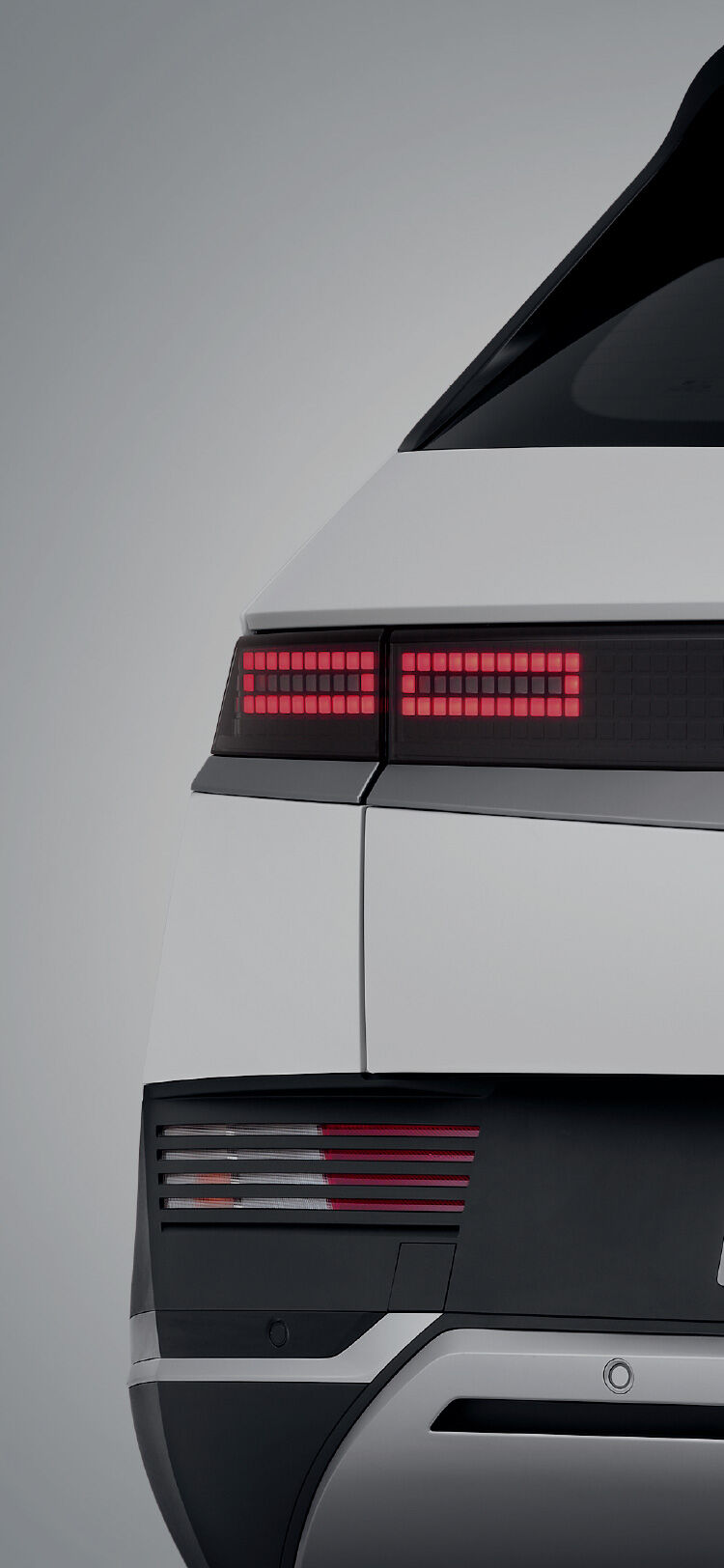 Exterior
Parametric Pixel
The interplay of Parametric Pixels represents the visual identity of IONIQ 5. ​The Pixel front and back lights form an unmistakable signature for the IONIQ 5. Smart cubic light clusters also illuminate the charging point in IONIQ 5. ​​The design creates analog details that cradle the creativity of digital pixels.
LED Rear Signature Lamp
Headlamps and parametric pixel lamps are also used in the rear to achieve design identity and high quality.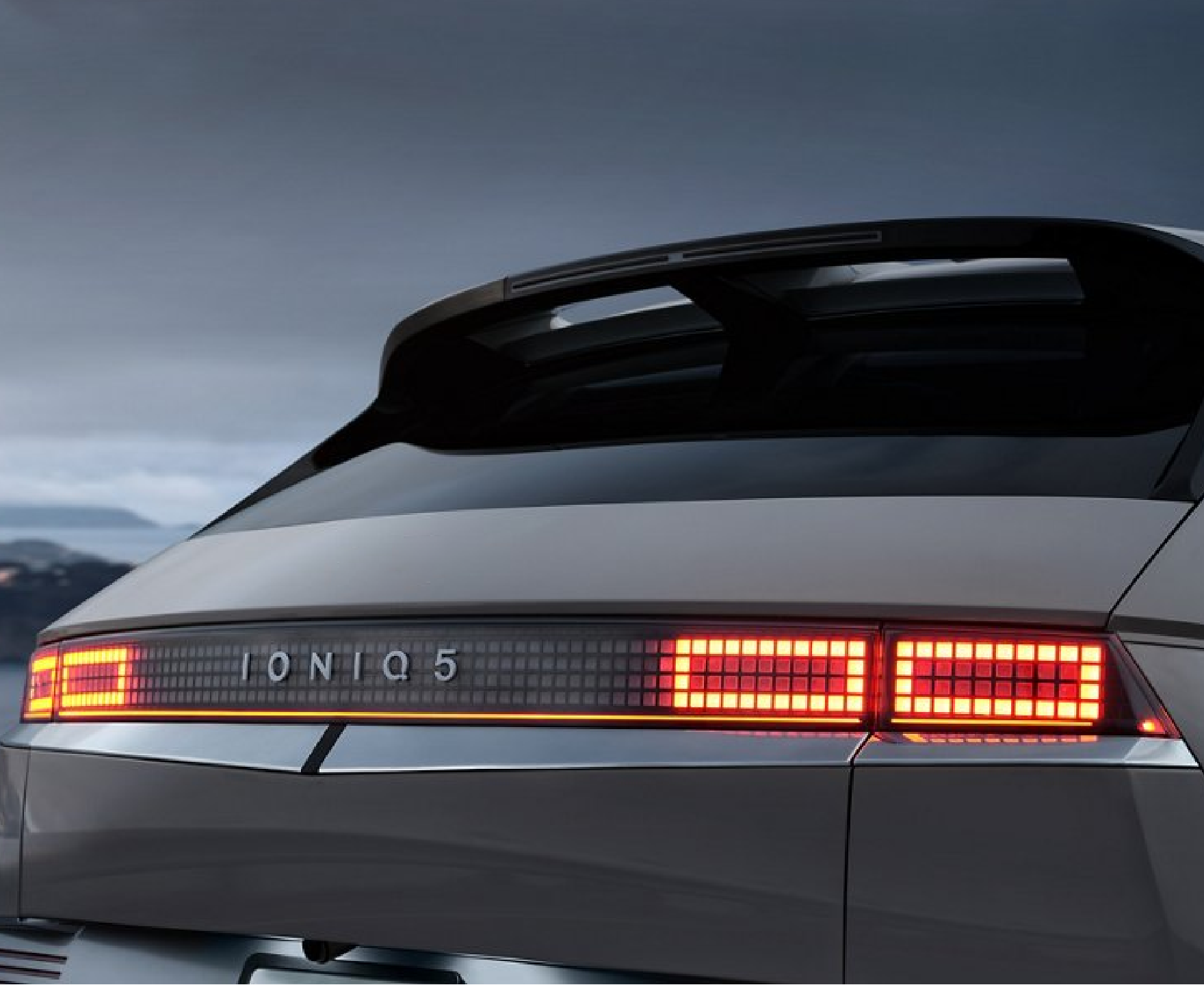 Auto-Flush Door Handle
The door handle, which is stored inside the door when parking or driving,​ and automatically pops up when getting in and out of the vehicle, contributes to improved convenience and a clean side styling.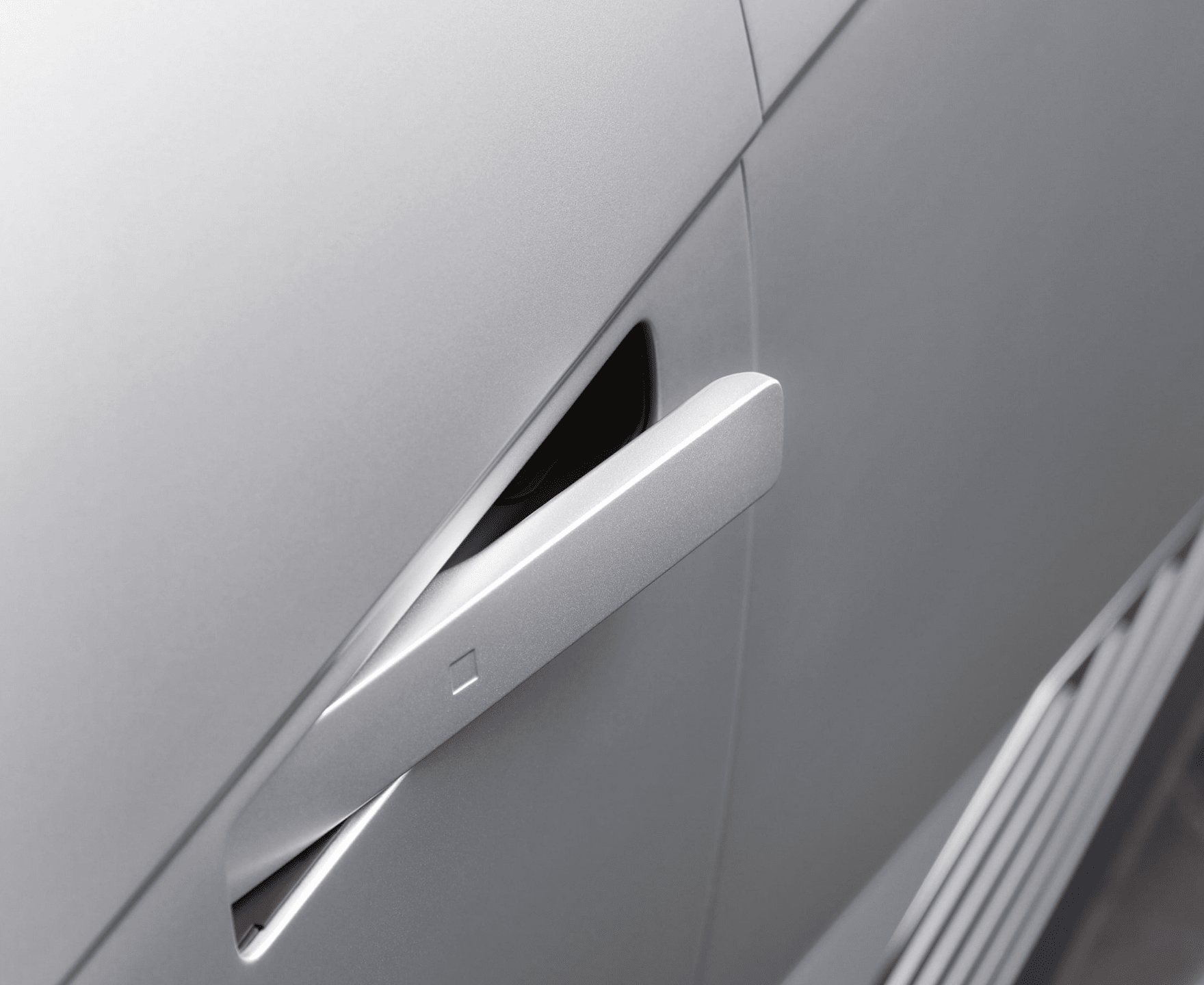 Vision Roof
The large glass roof covers the entire surface of the roof, bringing a greater sense of openness to the interior.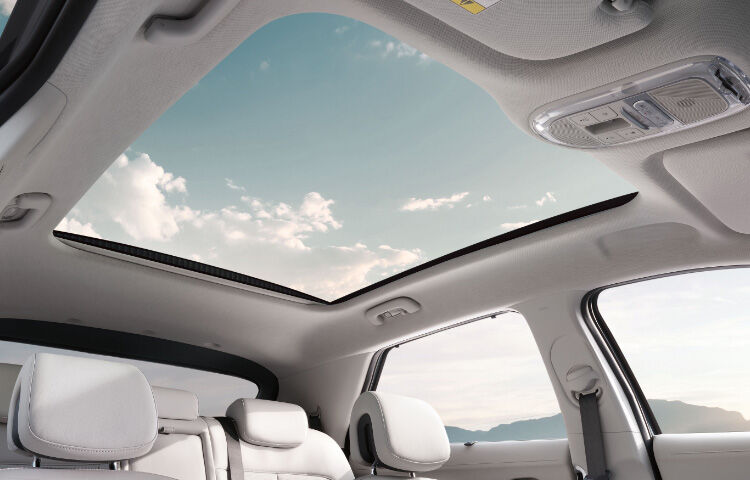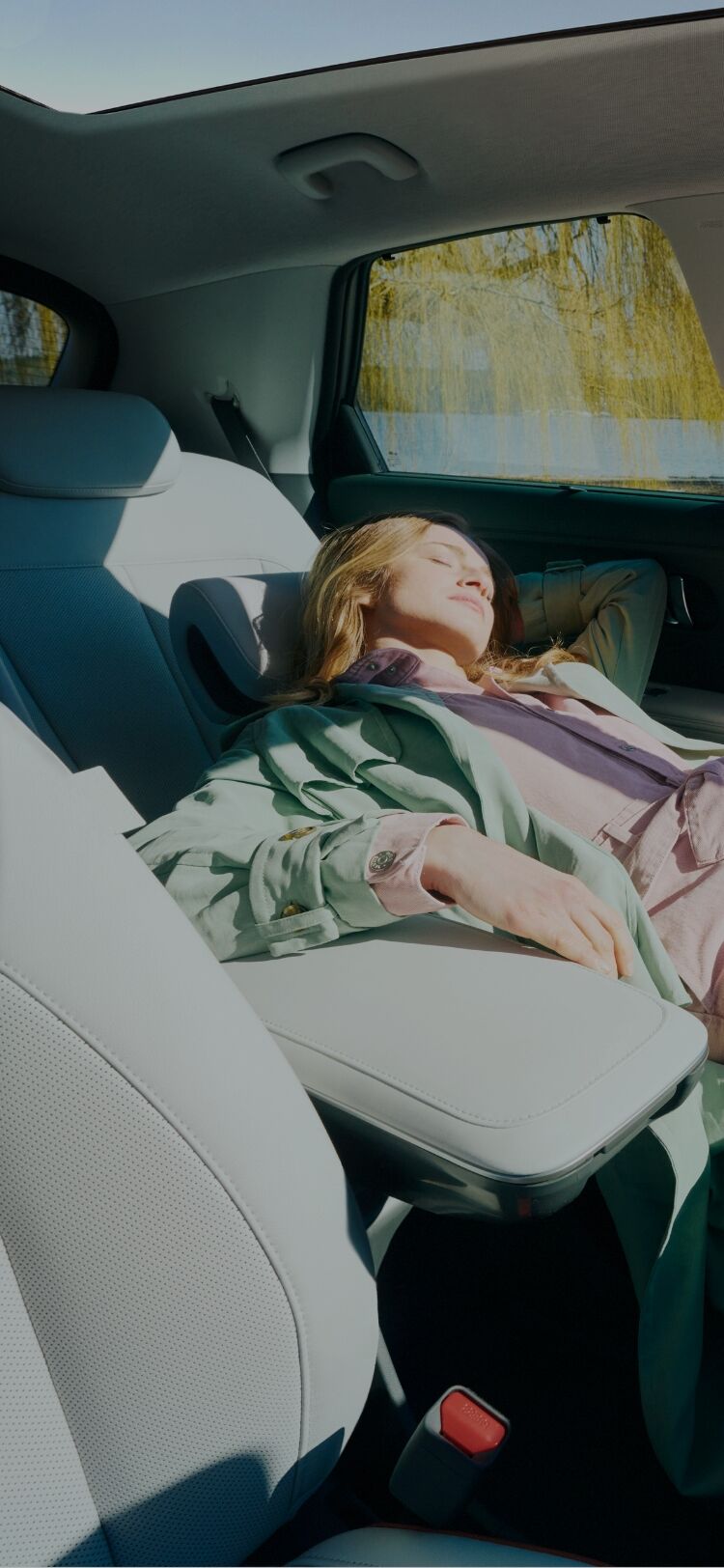 Interior
Live. Drive. Work. Relax. The Smart Living Room
With the IONIQ 5's dedicated new E-GMP platform, reimagine interior space that offers a new level of roominess, versatility, convenience and tranquility.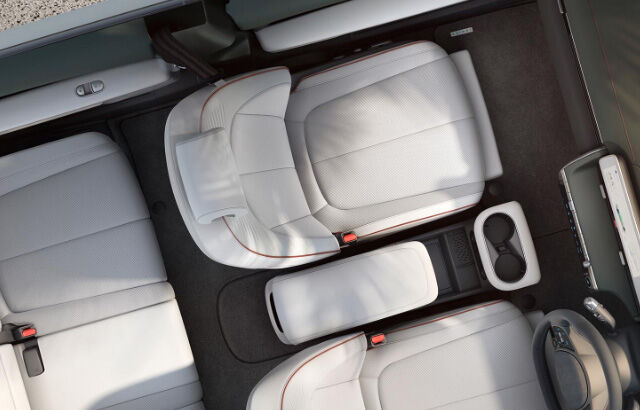 Universal Island

The universal island can be moved back by up 140mm, allowing passengers in the second row to access it.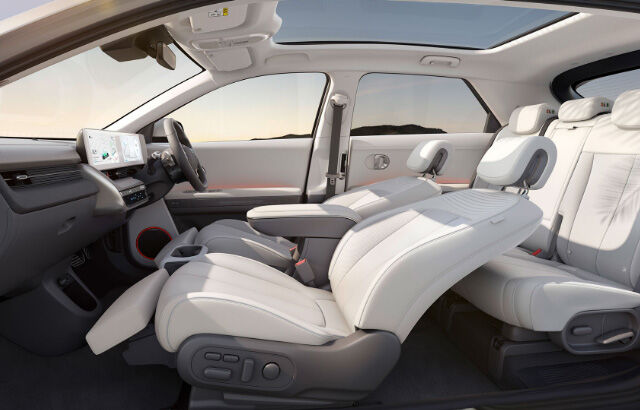 Zero Gravity Front Seats

Recline electronically to an optimum angle, offering you a weightless feeling and a restful in-vehicle experience.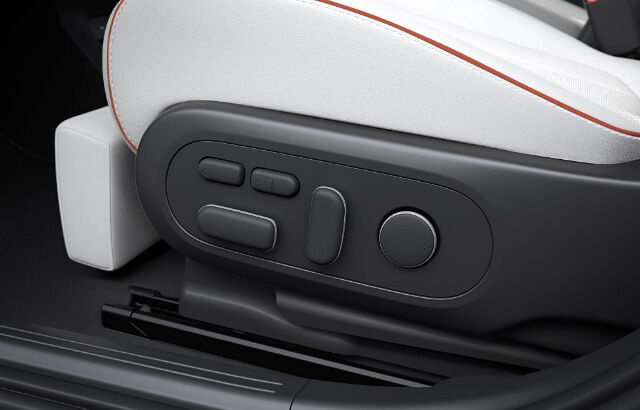 Electric Sliding Seats

Both front seats and shack seats can be moved forwards and backwards electronically, allowing you to customize the space to what you require.
Register Your Interest
Made-in-Singapore IONIQ 5 will soon be introduced by HMGICS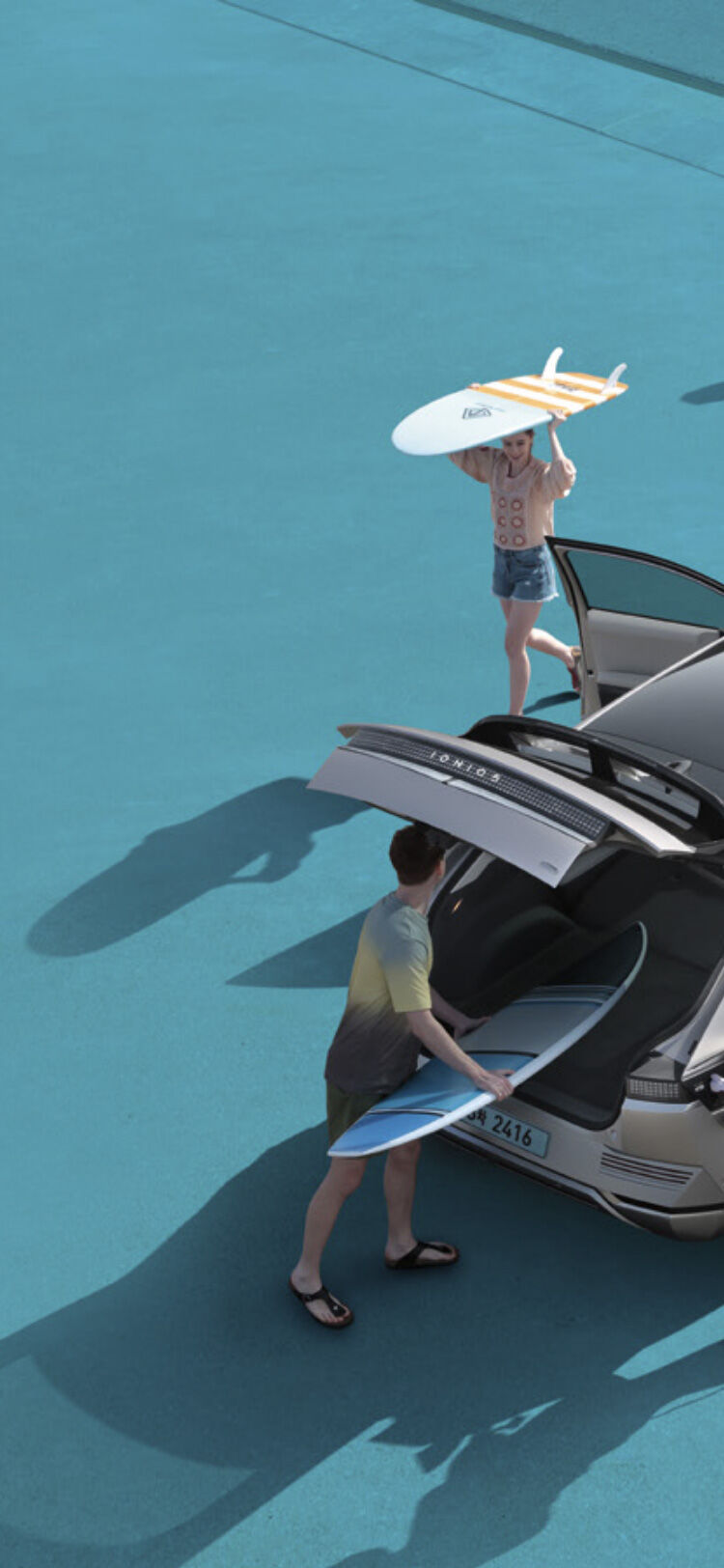 Vehicle-to-Load Technology (V2L)
Plug into a world of possibilities
With the IONIQ 5, you can power any device and charge electronic bicycles, scooters or camping equipment - on the move or at your favourite location with up to 3.6kW of electricity.
Indoor V2L (Vehicle-to-Load)
Charge your electronic devices like your laptop, mobile phone or drone anytime with the indoor V2L feature under the rear seat.
* V2L function can only used when the vehicles is 20 ~ 100% charged.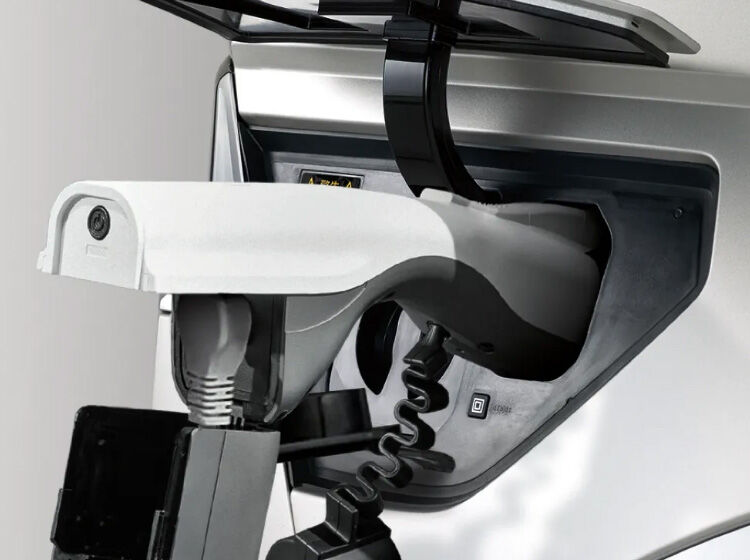 Outdoor V2L (Vehicle-to-Load)
Charge a wide selection of electronic devices like a portable amp, electric kettle or air pump outside the vehicle, allowing you to have a peace of mind for any outdoor activities in any situation.
*Requires V2L connector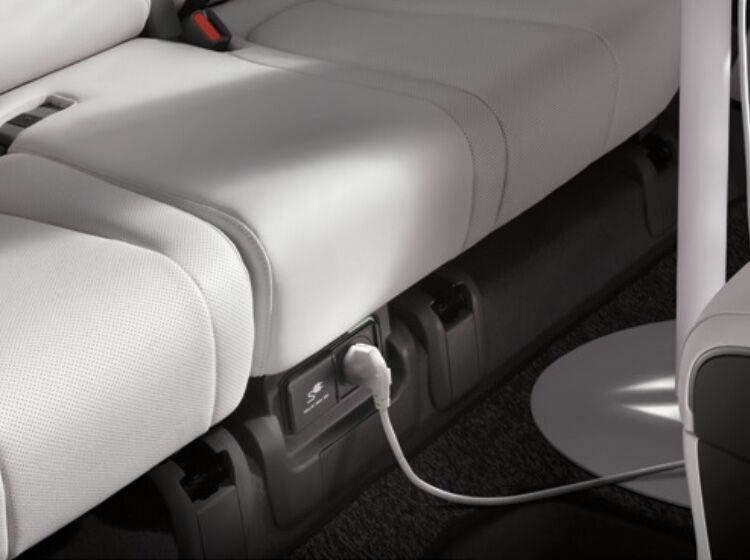 Travel to these destinations with a single charge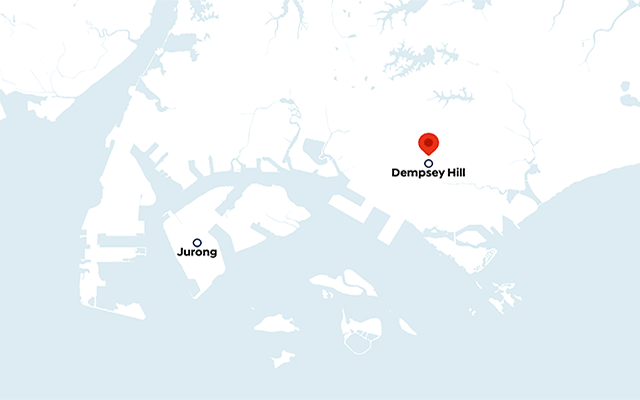 Dempsey Hill, Singapore

19.2km / 4%*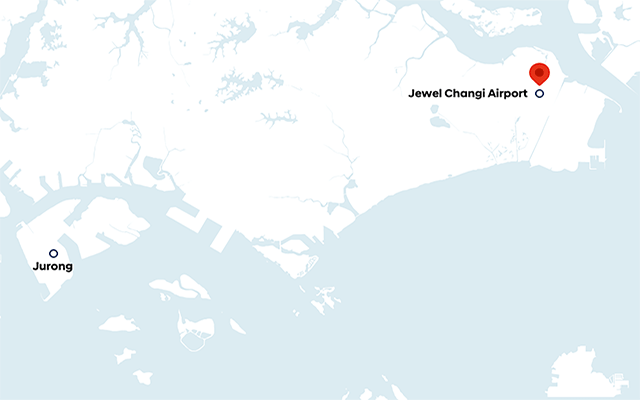 Jewel Changi Airport, Singapore

40.9 km / 8%*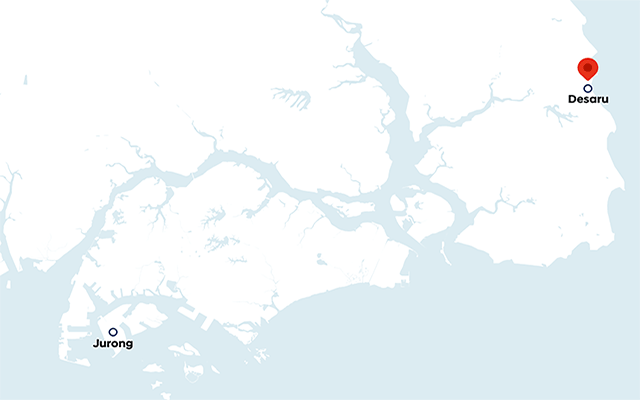 Desaru, Malaysia

102 km / 20%*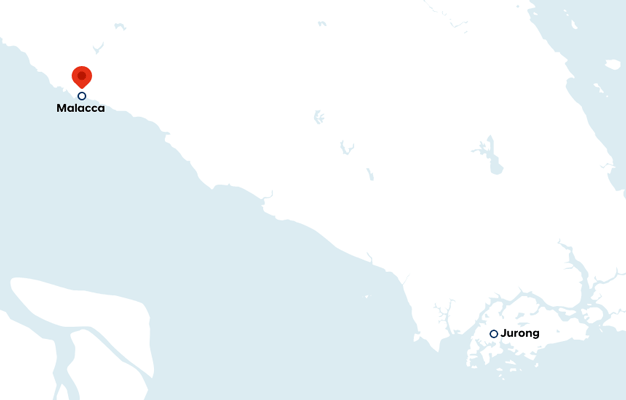 Malacca, Malaysia

235 km / 47%*
*Based on an estimation. There are other factors can have a direct impact on the distance and battery usage of your electric vehicle. These factors include temperatures, road conditions, speed, driving style, weight of the vehicle and passengers, condition of the battery, climate and conditions of your tyres.
Get going with ultra-fast charging
Equipped with the world's first multi-high speed charging system (400V/800V), which is compatible with a wide range of charging infrastructures. All it takes is five minutes of charging time to get 100km of range*. Ultra-fast charging will recharge a battery from 10% to 80% in about 18 minutes.
*accordingly to WLTP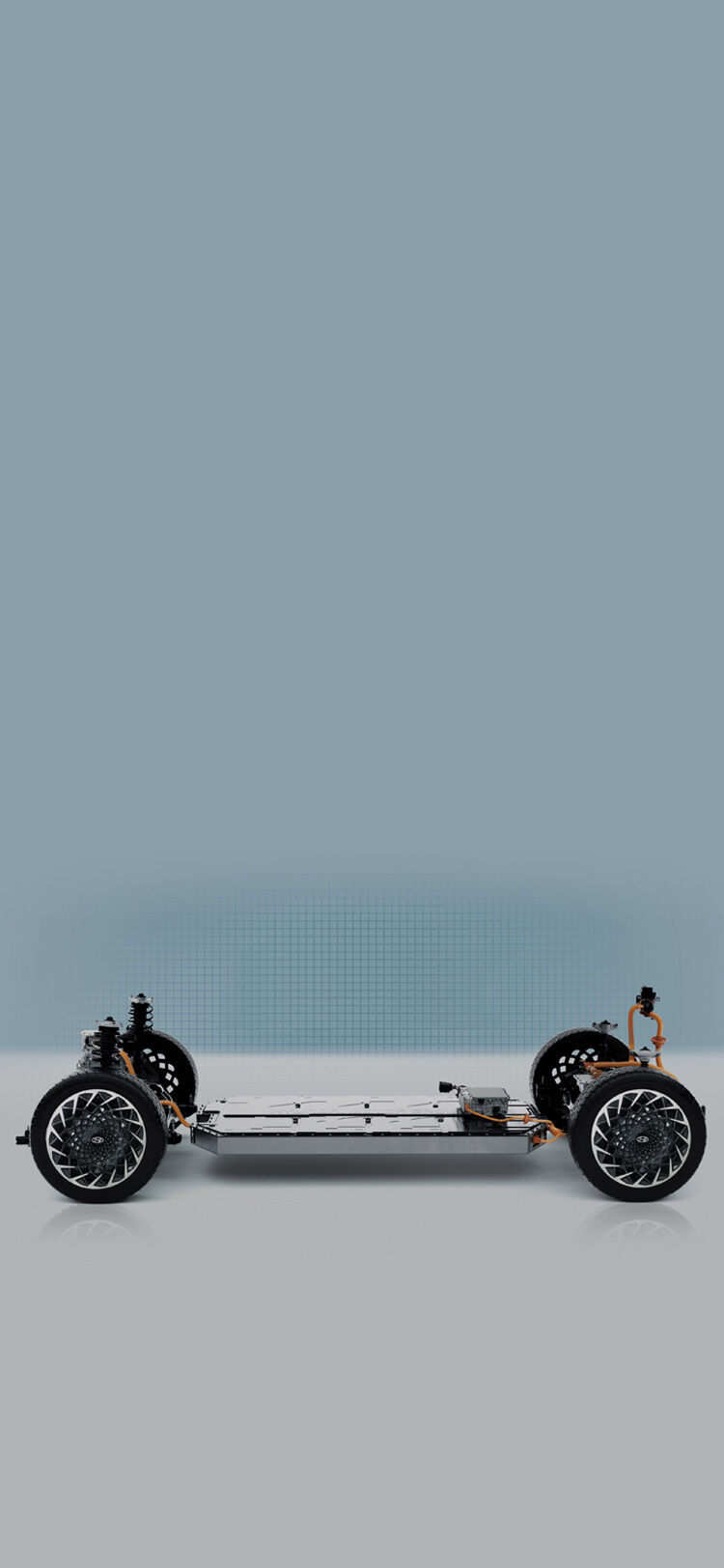 Electric Global Modular Platform (E-GMP)
Next level electric performance
IONIQ 5 is the first vehicle built on Hyundai's new Electric-Global Modular Platform (E-GMP) which enables faster charging, increased driving range, more interior space and better handling.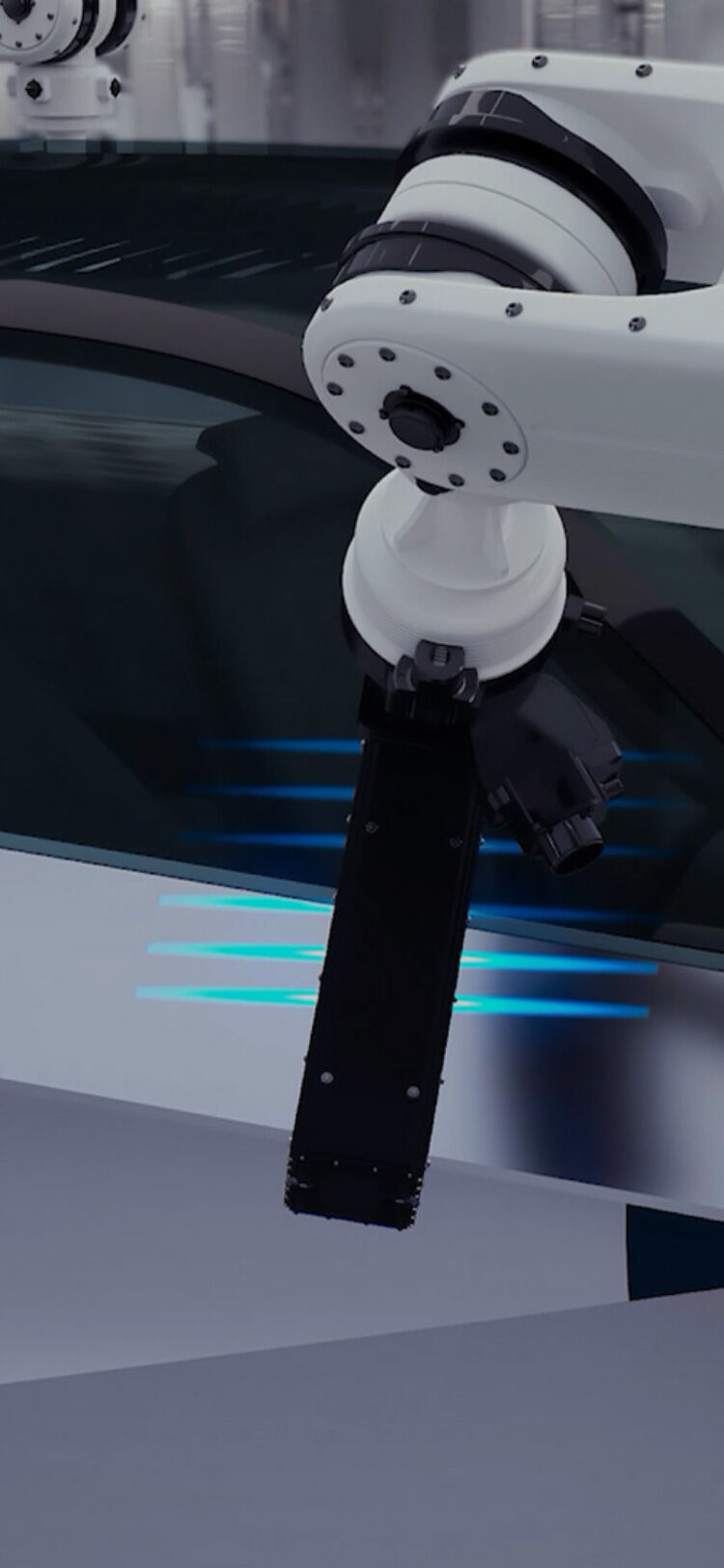 Technology
Plugged into your very need
Providing a truly new experience with innovative use of interior space and cutting-edge smart technology.
Remain fully connected with all your favorite things.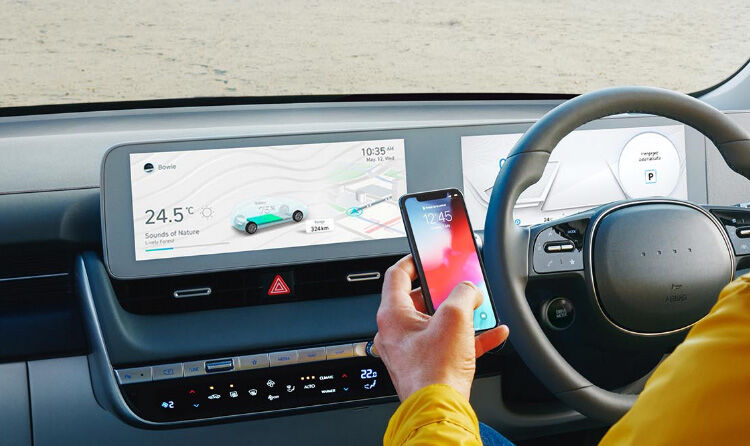 This clever feature essentially turns the windshield into a display screen, by projecting virtual information like turn-by-turn navigation or lane safety warnings directly onto your view of the road. This helps you process information quickly while keeping your eyes and attention on the road.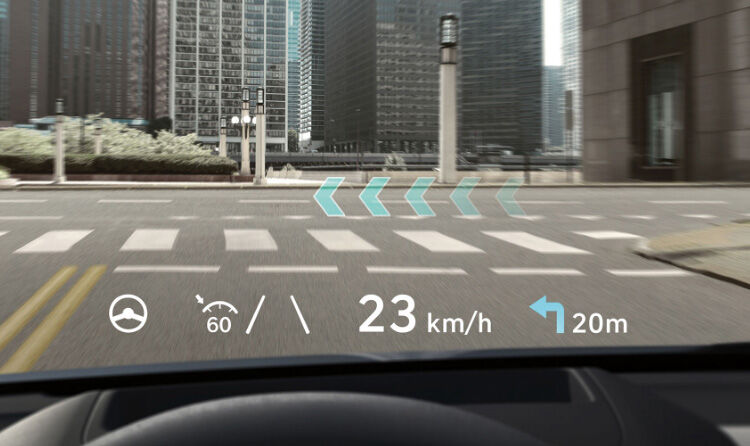 There's high-speed wireless charger port in the Universal Island. It also features a cooling function that prevents smartphone from over heading for additional safety.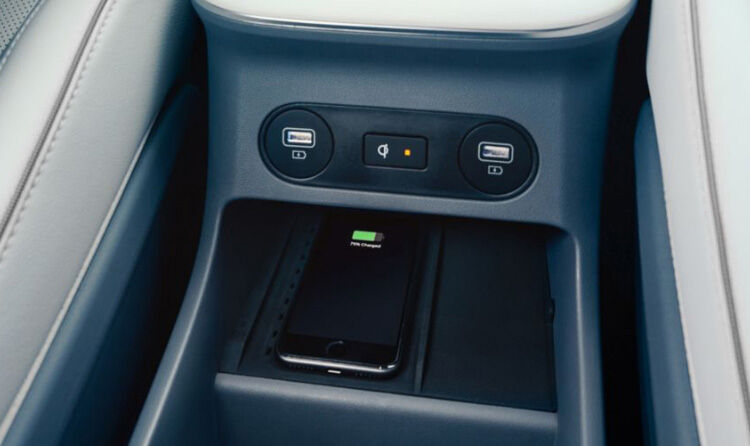 Safety
Protection for you and all your passengers
Forward Collision-Avoidance Assist (FCA)
Stops your car fast, even if you're distracted. FCA alerts you to slowing down or stopped vehicles as well as cyclists and pedestrians in your path, and automatically applies full braking power if you do not react in time.
Driver Attention Warning (DAW)
When a pattern of fatigue or distraction is identified, the system gets your attention with an alert and pop-up message suggesting a break.
Smart Cruise Control (SCC)
Senses the vehicle in front and accelerates or decelerates to keep up with the vehicle's speed. This particular function stops when the vehicle in front stops due to traffic confestion, and activates again, while keeping the distance, when the vehicle in front moves.
Blind Spot Collision-Avoidance Assist (BCA)
Delivering more safety in dense traffic, BCA will warn you and automatically apply the left or right brakes and control the steering when a vehicle is detected in your blind spot and you begin to change lanes.
Lane Keeping Assist (LKA)
Helps keep you on the straight and narrow. LKA sends visual and audible alerts if you start drifting out of your lane without signalling and initiates subtle corrective steering assistance to steer you back.
Contact us
(+65) 6335 3984
(10:00am – 6:00pm, Mon – Sun)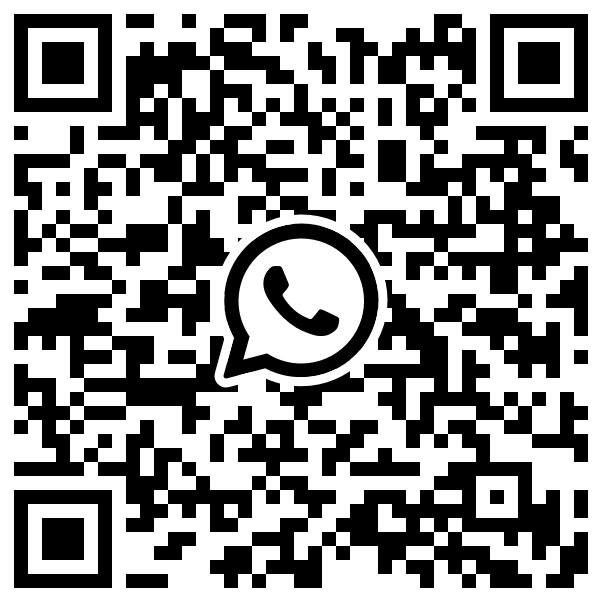 Scan to have a personalized consultation via Whatsapp.
WhatsApp us