Newsroom
Find the latest news from Hyundai Motor Group Innovation Center in Singapore.
HMGICS
Hyundai Motor Group Innovation Centre Secures SGD 230 Milion Maiden Sustainability Loan From ANZ And DBS
21 Feb, 2022 12:18 AM

SINGAPORE, 21 February 2022 – Hyundai Motor Group Innovation Centre in Singapore (HMGICS), a subsidiary of Hyundai Motor Group, has obtained a three-year SGD 230 million green loan from ANZ Bank and DBS Bank. This is HMGICS' first green loan in Singapore, which will be used for capital financing of its operations in Singapore. Both banks are mandated Joint Green Loan providers and Green Loan Coordinators. The green loan furthers HMGICS' commitment as a sustainable company in Singapore, coupled with development of smart factory technology, electric vehicles production, and building an eco-friendly facility, which are the future growth engines for HMGICS.

HMGICS was launched in October 2020 and its facility is currently under construction in the Jurong Innovation Industrial Complex, with completion scheduled for end 2022. The centre will act as an open innovation lab for the Group's future mobility research and development, with the aim of revolutionising the future mobility value chain. HMGICS will introduce important new capabilities in areas such as electric vehicles (EV) and urban air mobility (UAM) and create new opportunities for these in Singapore. The innovation centre will also serve as a testbed for developing an innovative manufacturing platform that incorporates and verifies Industry 4.0 technologies.

With ESG (Environment, Social, and Governance) related criteria increasingly taking centre stage in business management, HMGICS is harnessing all efforts on bolstering its sustainable ESG management as part and parcel of its business management strategy.

Jessie Yim – Head of GSG, Joint Coverage Head Institutional Banking, said, 'ANZ is proud to partner with HMGICS on its maiden Sustainability Loan facility in Singapore, and develop HMGICS' Sustainable Finance framework in accordance with the LMA/ICMA Green and Social Loan/Bond Principles. Through what will be a market-leading research capability, we believe the Hyundai Motor Group Innovation Centre will play a critical role in helping Singapore deliver on its plans to further reduce emissions by switching to cleaner-energy vehicles by 2030. HMGICS has the scale to make a significant global impact through its sustainability agenda and their strategy aligns seamlessly with ANZ's ambitions to help drive the global transition to net zero.'

Adrian Chai, Group Head of Corporate Banking, DBS Bank, said, "DBS is excited to partner one of the leading car makers, Hyundai Motor Company, in their future of mobility project in Singapore. This is aligned with our commitment to net-zero carbon emissions by 2050, underpinned by our participation as the first Singapore bank to become a signatory to the UN-convened, industry-led Net-Zero Banking Alliance. We look forward to continue partnering our strategic clients to accelerate adoption of electric vehicles for a climate aligned future for Singapore and globally.'
---
About ANZ Bank
ANZ's Sustainable Finance business is recognised as a market leader across Australia, New Zealand and Asia Pacific, and is estimated to have participated in approximately 5% of global sustainable finance deal volume in 2021, according to Bloomberg and ANZ data. During the 2021 financial year, this business participated in 81 transactions, with total deal size of AUD$119 billion.
 
ANZ is the largest bank servicing institutional and large corporate customers in its home markets of Australia and New Zealand, where it ranks #1 for relationship strength and overall market-and lead-bank penetration (according to Peter Lee Associates). In Asia, ANZ Institutional ranks in the top five corporate banks, and has ranked #1 for relationship quality for the past 4 years, according to Greenwich Associates.


About DBS
DBS is a leading financial services group in Asia with a presence in 18 markets. Headquartered and listed in Singapore, DBS is in the three key Asian axes of growth: Greater China, Southeast Asia and South Asia. The bank's "AA-" and "Aa1" credit ratings are among the highest in the world.

Recognised for its global leadership, DBS has been named 'World's Best Bank' by Euromoney, 'Global Bank of the Year' by The Banker and 'Best Bank in the World' by Global Finance. The bank is at the forefront of leveraging digital technology to shape the future of banking, having been named 'World's Best Digital Bank' by Euromoney and the world's 'Most Innovative in Digital Banking' by The Banker. In addition, DBS has been accorded the 'Safest Bank in Asia' award by Global Finance for 13 consecutive years from 2009 to 2021.

DBS provides a full range of services in consumer, SME and corporate banking. As a bank born and bred in Asia, DBS understands the intricacies of doing business in the region's most dynamic markets. DBS is committed to building lasting relationships with customers, and positively impacting communities through supporting social enterprises, as it banks the Asian way. It has also established a SGD 50 million foundation to strengthen its corporate social responsibility efforts in Singapore and across Asia.

With its extensive network of operations in Asia and emphasis on engaging and empowering its staff, DBS presents exciting career opportunities. For more information, please visit www.dbs.com.
Contact us
(+65) 6335 3984
(10:00am – 6:00pm, Mon – Sun)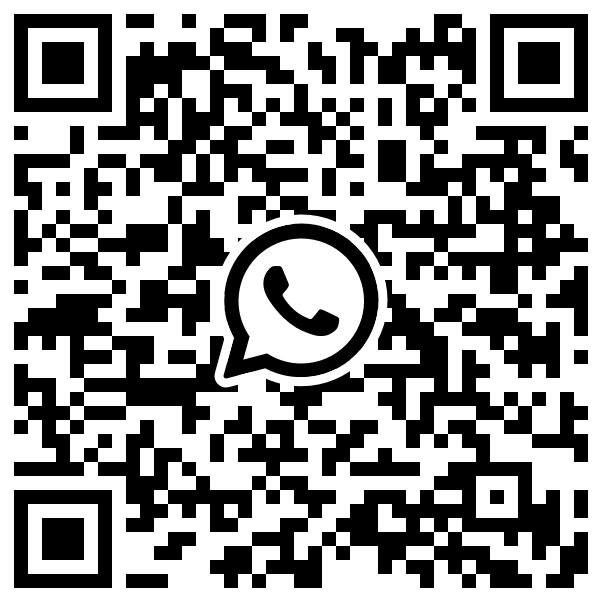 Scan to have a personalized consultation via Whatsapp.
WhatsApp us