Newsroom
Find the latest news from Hyundai Motor Group Innovation Center in Singapore.
HMGICS
GetGo Partners HMGICS and CDG ENGIE to Accelerate Shared and Sustainable Mobility in Singapore
26 May, 2022 12:58 AM
GetGo Technologies ("GetGo") has inked Memorandums of Understanding (MoUs) with Hyundai Motor Group Innovation Centre in Singapore ("HMGICS") and ComfortDelGro ENGIE ("CDG ENGIE") to accelerate electric vehicle (EV) carsharing adoption in Singapore.
GetGo will also debut the globally acclaimed, state-of-the-art electric vehicle, the "IONIQ 5" from Hyundai Motor Group on its platform, targeting to deploy at least 50 locally produced IONIQ 5s across the island next year.
The company also seeks to deploy up to 10 EVs in the Jurong Spring district within the next six months supported by CDG ENGIE's electrical charging infrastructure.
GetGo's long term vision is to operate a fully electric and hybrid fleet of 10,000 vehicles in Singapore by 2030.

SINGAPORE, 26 May 2022 - GetGo, the fastest growing and largest Point A-to-A carsharing platform in Singapore, today announced that it has signed two separate MoUs with (i) Hyundai and (ii) CDG ENGIE, commemorating the company's next major step towards realising its vision of a sustainable and shared mobility ecosystem within Singapore. The signing event, held earlier today, was witnessed by Guest-of-Honour Member of Parliament for Jurong GRC and Grassroots Advisor to Jurong Spring Constituency, Mr. Shawn Huang Wei Zhong, and saw the debut of the globally acclaimed "IONIQ 5", Hyundai Motor Group's state-of-the-art EV, on GetGo's platform. This is the very car which has swept multiple prestigious automotive awards across the world, including the "2022 World Car of the Year" at the 2022 World Car Awards.

These 2 partnerships are critical components of GetGo's long-term strategy to reduce Singapore's environmental footprint and increase the accessibility of shared electric cars - with the company seeking to deploy a fully electric and hybrid carsharing fleet of 10,000 vehicles in Singapore by 2030.

This milestone comes timely as Singapore pushes towards transforming into a greener, more sustainable city by 2030. Additionally, more residents in Singapore are also now ready to forgo the commitment of owning a car with carsharing becoming more economical and convenient in recent years.

"We are thrilled to collaborate with two automotive giants in Hyundai and CDG ENGIE, utilizing their state-of-the-art EVs and charging technologies to champion a shared and sustainable mobility future in Singapore. Carsharing is already a sustainable alternative to vehicle ownership in terms of costs and environmental impact.  By bringing state-of-the-art EVs into the mix, we aim to further reduce the impact of mobility on the environment," said Mr. Toh Ting Feng, GetGo CEO and Co-founder. "We are also thankful to Jurong Spring for supporting us in kickstarting this journey as we work with them towards doubling the town's sustainability efforts as part of the wider Singapore Green Plan 2030," added Mr. Toh.


Sustainable mobility innovation through collaboration with HMGICS and the debut of the IONIQ 5

GetGo and HMGICS's partnership will see them collaborating on innovative mobility technologies in relation to EVs and carsharing, with the aim of promoting the adoption of Hyundai EVs through carsharing.

As part of the partnership, the Hyundai IONIQ 5 will be made available to users on the GetGo app, a first for any carsharing platform in Singapore. The two companies will also work together to deploy at least 50 locally produced IONIQ 5s on the GetGo platform across the island next year and explore the integration of GetGo's carsharing service within the Hyundai E-mobility platform.

"HMGICS is pleased to have a partnership with GetGo to enable a superior and sustainable mobility lifestyle to customers in Singapore in an eco-friendly way through our advanced electric vehicle "IONIQ 5", which is highly acclaimed across the world. As a sustainable company, we will continue to work together with Singaporean partners like GetGo in building a clean mobility ecosystem," said Mr Choi Jin Hyuk, Vice President and Head of Sales Innovation Group, HMGICS.  HMGICS is Hyundai Motor Group's open innovation hub for the future mobility research & development, such as smart factory technologies, and is also an advanced production facility for a range of EVs, including the IONIQ 5.  HMGICS will also contribute to Singapore's carbon neutrality goal through its sustainable eco-friendly facilities.





Contributing towards the Action for Green Towns in Jurong Spring and beyond with CDG ENGIE

GetGo will collaborate with CDG ENGIE to support the deployment of electric vehicles on its platform, starting in Jurong Spring, before expanding it across the island as part of its electrification journey.

As part of the partnership, GetGo will be deploying with up to 10 EVs in the Jurong Spring district within the next 6 months. The EVs will be recharged using CDG ENGIE's electric charging points across Jurong Spring and the wider Jurong area, as the two companies work together to enhance the operational strategy around shared EV recharging in preparation for a wider EV deployment next year.

Mr. Freddie Chew, General Manager of CDG ENGIE, said: "CDG ENGIE is excited to be an EV charging partner in GetGo's electrification journey. To-date, we have close to 60 charging points on our EV charging network, half of which are already available in the Western region to support GetGo's EVs that it is deploying in the Jurong Spring and wider Jurong area. We look forward to working with GetGo in further enhancing operational readiness beyond the Western region when it expands its EV fleet islandwide."

"Jurong Spring is very glad to play a role in supporting local and international enterprises such as GetGo, HMGICS, and CDG ENGIE to promote shared and sustainable mobility as part of our Green Plan 2030 efforts. Innovation, especially in the sustainable mobility space, is one of our nation's top priorities, as we seek to achieve carbon neutrality. Carsharing services have been keenly welcomed by our residents, and we look forward to more electric vehicles being made available for our community," said Mr Shawn Huang, Member of Parliament for Jurong GRC and Grassroots Advisor to Jurong Spring Constituency.
Contact us
(+65) 6335 3984
(10:00am – 6:00pm, Mon – Sun)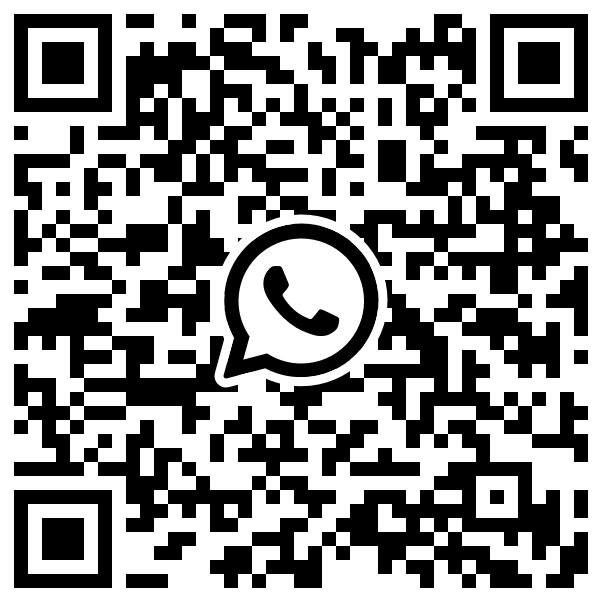 Scan to have a personalized consultation via Whatsapp.
WhatsApp us