Newsroom
Find the latest news from Hyundai Motor Group Innovation Center in Singapore.
HMGICS
From automated assembly lines to digital factory simulators, the future of manufacturing is taking shape in Jurong
18 Oct, 2022 01:27 AM


The Jurong Innovation District is home to a growing ecosystem that supports Singapore's ambitions in advanced manufacturing, a new growth engine for the economy

SINGAPORE, 18 October 2022 - In the near future, people will be able to order and customise an electric vehicle from automotive giant Hyundai, and watch it being built in its state-of-the-art factory in Singapore.

The Hyundai Motor Group Innovation Center in Singapore (HMGICS) will serve as a test-bed for human-centred intelligent manufacturing and verification of Industry 4.0 technologies such as robotics, 5G, artificial intelligence and Internet of Things (IoT). HMGICS will be the leading smart factory with smart automotive manufacturing solutions, envisioning a future meta factory.

The centre is one example of many pioneering developments taking place in Jurong Innovation District (JID), Singapore's one-stop advanced manufacturing hub that is master planned and developed by industrial development agency JTC.

As businesses increasingly turn to advanced manufacturing, which taps sensors, robotics and other Industry 4.0 technologies for greater efficiency and other benefits, JID is helping Singapore to become a leader in the field.


Why focus on advanced manufacturing?

JID hosts an extensive ecosystem of I4.0 players from all parts of the value chain. SOURCE: JTC

With Singapore's manufacturing sector employing about 450,000 workers and making up about 21 per cent of its gross domestic product, taking the road to advanced manufacturing will be a transformative journey for many people and firms.

Companies that invest in automation and other Industry 4.0 technologies can free up staff for higher value and more rewarding work. With 3D printing and other solutions, they can develop new products, offer customers more options and boost their business in other ways.

When Singapore launched its Manufacturing 2030 plan last year to accelerate the sector by 50 per cent by 2030, it highlighted advanced manufacturing as the key to its success.

JID will provide the road map for such manufacturing through its thriving ecosystem that covers the entire value chain, from firms to training institutes to academic communities. These include top names in manufacturing, such as Hyundai Motor Group, Bosch Rexroth and Shimano.


How can companies find the right technologies?

Artist's impression of the I4.0 tech in JID. PHOTO JTC

Even when firms want to switch lanes to advanced manufacturing, they may need help in selecting and installing the right Industry 4.0 technologies. JID, which spans 600ha and is opening in phases, promotes partnerships among tenants to enable both to reach their destinations faster.

Sodick, a global leader in electrical discharge machining used for the production of dies and moulds, has set up the Sodick Singapore Techno Centre to promote the growth of additive manufacturing in Southeast Asia and provide start-ups and small and medium-sized enterprises (SMEs) the capabilities and specialised equipment to engage in new product design and development, prototyping and small volume production.

Need more navigation help? Technology conglomerate Siemens has established the Advanced Manufacturing Transformation Centre to provide digitalisation solutions. Businesses that want to build advanced manufacturing plants can work with it to create digital versions first, to simulate, assess and optimise their operations and infrastructure before taking the plunge.

Other technology providers that have joined JID include robotics firm Fanuc and machine tool manufacturers DMG Mori and Makino.

JID's Industry Connect Office, a one-stop centre to help manufacturers, especially SME entrepreneurs, accelerate their Industry 4.0 transformation, provides companies with a platform to connect, collaborate and consult through sharing sessions and seminars.

With the Industry Connect Office, companies can gain access to a large pool of technology and training partners. The advanced manufacturing system in JID will help companies start, scale and sustain their transformation journeys.

Adopters sharing their I4.0 transformation experience at the Industry Connect Office, a one-stop centre where companies can come together to connect, collaborate and consult. PHOTO: JTC



How is the district building a top-class workforce?

As companies switch gears in their advanced manufacturing journey, they will need staff who can install, maintain and repair the new technologies, and talent who can put them to innovative uses.

With Nanyang Technological University (NTU) located within JID's ecosystem, companies can go the extra mile with promising hires from its pool of 33,000 undergraduate and postgraduate students. As part of the NTU-JTC Industry Talent Development Programme, NTU students can also hop onboard through internships and projects with firms and organisations, including those in JID.

The location of NTU within JID allows for convenient exchange of ideas between students and industry leaders. PHOTO: JTC

To get up to speed, the Advanced Manufacturing Training Academy (AMTA) and Bosch Rexroth Regional Training Centre (BRRTC)  are some of the key advanced manufacturing technology drivers in JID. AMTA, a national programme office that is guided by a training council comprising government agencies, institutes of higher learning, and industry partners, facilitates the development of training courses to address gaps in the training ecosystem, to strengthen the competitiveness and continued relevance of Singapore's manufacturing workforce.

On the other hand, the BRRTC, a joint collaboration between SkillsFuture Singapore, Singapore Polytechnic, JTC, Singaporean-German Chamber of Industry and Commerce, and Bosch Rexroth, drives the adoption of advanced manufacturing technologies through bite-sized industry relevant programmes. The BBRTC also works with companies to test-bed, implement and scale up their proofs of concept in advanced manufacturing.


How can businesses bring ideas to fruition?

Companies that have new products in mind will find plenty of support in JID to help them pursue or overtake rivals in the market. The Singapore Institute of Manufacturing Technology (SIMTech) Innovation Factory has more than 500 experts to advise on design and technology, and equipment and software for prototyping.

When businesses have a prototype, they can pull up at the Model Factory at the Advanced Remanufacturing and Technology Centre to carry out pilot production using its smart systems and technologies. This will enable the firms to refine the manufacturing operations before rolling them out in their factories.


How can companies benefit from test-beds?

As firms develop new technologies in emerging sectors, they need spaces to put their innovations through a trial run. JID has test-beds, including the Centre of Excellence for Testing and Research of Autonomous Vehicles - NTU (CETRAN), which has a 2ha circuit. It is putting Singapore on the map by developing international standards for the vehicles.

Hyundai and JTC are working together on a smart mobility study at JID that will look at how to intelligently transport people and goods in industrial and business parks of the future. Hyundai will suggest ways to optimise logistics routes, public and private transport flow, and infrastructure within precincts as well as to the rest of the district. Pilot trials involving autonomous shuttle services and electric vehicles may also be carried out.

Many other businesses and organisations are set to take flight at JID, including Asia's leading food solutions provider SATS. It is building an advanced food hub with facilities for food manufacturing, production kitchens, a logistics and warehousing centre and an innovation laboratory.

Mr Tan Boon Khai, JTC's chief executive, noted that JID is on track to house a growing ecosystem of leading players across the manufacturing value chain: "It is gaining good momentum to becoming Asia's leading advanced manufacturing hub."


How can firms boost their sustainability?

Given the increasingly urgent fight against climate change, finding ways to curb the advanced manufacturing sector's carbon footprint is key. Unlike other manufacturing estates that are just clusters of factories, JID not only fosters partnerships but also has an array of infrastructure to rev up firms' sustainability.

When completed, JID will have a first-in-Singapore underground logistics network to deliver goods. This will reduce congestion on its roads, and frees up above-ground space for public spaces and amenities.

The district has plenty of green rest stops, including community spaces such as Jurong Eco-Garden and Bulim Park to bring people together. An 11km-long Sky Corridor connects the whole district and serves as a transportation artery for sustainable travel modes, including walking, cycling and self-driving shuttles.

The signal lights to go forward are flashing bright green. Mr Tharman Shanmugaratnam, Senior Minister and Coordinating Minister for Social Policies, noted: "The JID represents how we keep improving Singapore - adapting and transforming to ensure we continue to thrive and create good jobs, and constantly upgrading our living environment so we create the best home for everyone."

Visit https://estates.jtc.gov.sg/jid for more information about the Jurong Innovation District.
Contact us
(+65) 6335 3984
(10:00am – 6:00pm, Mon – Sun)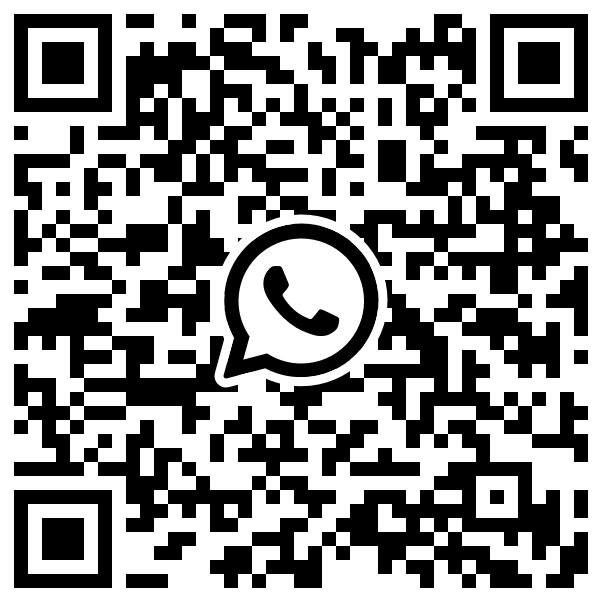 Scan to have a personalized consultation via Whatsapp.
WhatsApp us