Newsroom
Find the latest news from Hyundai Motor Group Innovation Center in Singapore.
HMGICS
First made-in-Singapore Electric Vehicle, the Hyundai IONIQ 5, set to redefine Singapore's mobility lifestyle
12 Jan, 2023 12:23 AM

Hyundai unveils

the first made-in-Singapore EV

, the

'

IONIQ 5 First 100

' –

 limited 

edition and Singapore 

exclusive

–with special car plate numbers and badges





Hyundai and Komoco Motors further their partnership on a unique and holistic EV ecosystem to cultivate 

enhanced mobility lifestyles for customers in Singapore





To commemorate the production of the first made-in-Singapore EV,

Hyundai

 announces a charity auction 

featuring 100 

units of

'

IONIQ 5 First 100

'

, in conjunction with the President

'

s Challenge





Hyundai commences pre-booking for the purchase of the made-in-Singapore 'IONIQ 5' as part of the Hyundai 

Charity 500 program
SINGAPORE, January 11, 2023 – Hyundai Motor Company has unveiled the launch of a limited edition electric vehicle (EV), the 'IONIQ 5 First 100', at the Singapore Motorshow. It is the first made-in-Singapore EV and produced at the Hyundai Motor Group Innovation Center in Singapore (HMGICS).
Besides its electrical prowess, this Singapore-exclusive line of cars will feature stylish finishings, including unique 'First 100' car badges and commemorative 'EVS' plates numbered 1 to 100[1]. The car will come in the shade Gravity Gold Matte, with Dark Pebble Grey interiors. It will also feature debossed seats for refined detail.
As Singapore works towards being an EV-ready nation by 2025 amidst growing local EV ownership figures, the launch of the 'IONIQ 5 First 100' marks yet another step in Hyundai's continued partnership with the nation on its green mobility journey. It is also part of Hyundai Motor's aim to accelerate the transition towards clean and sustainable mobility, building a brand-new mobility ecosystem globally.
Enabling Freedom through Electric Vehicle Lifestyles
The 'IONIQ 5' has won a series of acclaimed awards – World Car of the Year 2022, World Electric Vehicle of the Year 2022, World Car Design of the Year 2022, 2022 German Car of the Year and 2022 UK Car of the Year –  and is the first in a range of cars that are fully-electric and part of a dedicated BEV line-up.
Featuring a new power electrical system, the 'IONIQ 5' delivers powerful performance, excellent driving dynamics and impressive acceleration. Due to the ultra-fast charging – made possible via the 400V and 800V multi-charging technology – drivers will enjoy enhanced time efficiency with maximum driving range of 507km (2WD Long Range) based on the Worldwide Harmonized Light Vehicle Test Procedure (WLTP) standard.
It is the first model to feature Hyundai Motor Group's Electric-Global Modular Platform (E-GMP), which features a flat floor with batteries stored underneath to maximize interior space. Besides increased space, the acclaimed Vehicle-To-Load (V2L) system enables freer lifestyles, using the stored energy from electric vehicles to recharge lifestyle items. 
The 'IONIQ 5' is locally produced in Singapore's first and only EV production smart facility, HMGICS, featuring multiple Industry 4.0 technologies (Robotics, AI, IoT, etc.). HMGICS, the Group's test bed and a global open innovation hub, aims to develop new EV business models, forge innovative partnerships, produce mobility products, and develop the Group's intelligent manufacturing platform to revolutionize the overall mobility value chain.
"As Singapore embarks on its sustainable ecosystem and mobility journey, we are continuously innovating and working with various stakeholders to introduce new mobility experiences for the next generation. The 'IONIQ 5' is the first step in this direction. We are seeing encouraging interest in the 'IONIQ 5', and believe that the launch of our enhanced purchase experience and customer-centered smart mobility services will go a long way in contributing towards Singapore's adoption of a more sustainable mobility ecosystem. In partnership with Komoco Motors, we strive to provide far-reaching, value-adding, unique and differentiated EV mobility experiences. As the first step of this new journey, we are thrilled to be able to showcase the first made-in-Singapore EV 'IONIQ 5 First 100' and commence pre-booking through a charity auction for Singapore as part of the Charity 500 program," said Mr. Hong Bum Jung, CEO of HMGICS.
Introducing Unique & Seamless Experiences Only for EV Drivers in Singapore
Today, Hyundai Motor Group and Komoco Motors also announced the continuation of their strategic partnership with the establishment of a unique and holistic EV ecosystem, including an end-to-end online sales platform and holistic EV care services. This aims to further support Singaporeans in the EV adoption journey.
With Singapore's first End-To-End (E2E) online sales platform, Hyundai will provide price transparency and seamless experiences to empower the mobility of customers. To support each unique customer purchase journey – from order to production, to test drive, to servicing – this platform will provide vehicle configuration services, financing options insurance options and AI COE predictions.
As part of the EV ecosystem, Hyundai will introduce an industry-first – EV Care Services (ECS). By analyzing the patterns of the user's EV usage, based on the data from Hyundai Motor Group's global standardized Connected Car Services, the ECS will be able to offer a customized guide to improve EV battery quality and efficiency. A 10-year battery warranty and 10-year free service program will also be included.
Komoco is committed to be a lighthouse in Singapore's EV eco-system
An early entrant to the EV scene, with six out of its nine current range models running on hybrid or electric power units, Komoco is committed to helping the nation embrace the EV future through its complete suite of tailored services.
On January 12, the Komoco Hyundai showroom will reopen its doors after renovations to welcome clients with a refreshed look.  With a "Refined Simplicity" theme, the new Hyundai showroom sports a design language that is elegantly minimal, impactful and future-oriented.
In September 2022, a dedicated EV Service Center at Komoco Motors, which is the world's first Hyundai-branded facility of its kind, was opened to provide customized maintenance services to customers as part of this ecosystem. The dedicated EV specialists, advanced EV diagnostic equipment, and tools with first-of-its-kind self-help services, will be available to Hyundai EV owners at the Komoco Service Centre.
A tripartite Memorandum of Understanding was also signed between Hyundai Motor Company, the Institute of Technical Education (ITE) and Komoco Motors during the EV Service Centre's opening to lay the pathway for ITE students to train at Hyundai and gain work experience at Komoco.
These efforts to strengthen all aspects of Komoco's operations reaffirms the company's longstanding partnership with Hyundai. With four decades of experience in establishing Hyundai as a household name, the Singapore automotive group is looking forward to more years ahead as a cornerstone of the country's EV eco-system, standing by the clients' sides throughout the lifetime of the product as well as enlarging the talent pool of EV specialists to cater to the industry's needs.
Mr Teo Hock Seng, Executive Chairman of Komoco Motors, said, "The car industry will undergo massive change in the next decade, and I'm glad that Komoco has already taken steps to be a lighthouse as Singapore navigates the many changes coming our way. We have the capacity to manage the growing demand for EVs and to keep them roadworthy. Komoco does not stand alone in this; we are collaborative as we work closely with Hyundai and stakeholders like institutes of learning to fill all the gaps in the eco-system.  This collaborative EV ecosystem will make EV driving a more instinctive and informed way of life for Singapore, and take the nation on this journey towards achieving cleaner and sustainable growth."
Commemorating Singapore's first EV 'IONIQ 5 First 100' with a Charity Auction
To commemorate the milestone of producing the first EV in Singapore, Hyundai is releasing 100 limited edition units for a charity auction via the President's Challenge, which is a national movement to rally Singaporeans to build a caring and cohesive society together.
The 'IONIQ 5 First 100' takes the highest trim and is available at $147,800, excluding the price of COE and the car number plate. All 100 special number plates will be available for bidding and full proceeds from the charity auction will be donated to the President's Challenge. The 'IONIQ 5 First 100' charity auction will open at 2.30pm tomorrow and will last for 8 days until 19 January. The auction process is as below:


Minimum bids start at S$1,000, and this deposit is refundable. The allocation of the special number plate (EVS 1 – 100) goes to the highest bid.

Proceeds of the VRN (Vehicle Registration Number) bidding go towards the President's Challenge

Bidding window will from 12 (2:30pm) to 19 January (6pm), or as long available VRNs remain.

More details are available at

https://www.hyundai.com/sg/charity-auction
These F100 owners will be Singapore's 'IONIQ 5' Ambassadors and be advocates of the new mobility lifestyle in Singapore, with access to a dedicated program organized by Hyundai.
Commencing pre-booking for 'IONIQ 5' as part of the Hyundai Charity 500 program
From tomorrow, pre-booking orders for the purchase of the made in Singapore 'IONIQ 5' will open on the HMGICS website, and all customers will be part of the Hyundai Charity 500 program. With every pre-booking, Hyundai will be donating S$500 to the Presidents' Challenge and provide unique 'Charity 500' car badges as part of the ongoing commitment to contribute to the Singapore community. For more details about the pre-booking process, please visit http://www.hyundai.com/sg/home.
The 'IONIQ 5' has three variants: 2WD Standard Range 'Exclusive Trim Model' (COE Category A), 2WD Long Range 'Prestige Trim Model' (COE Category B), and AWD Long Range 'Inspiration Trim Model (COE Category B). To meet the needs of the Singapore market, Hyundai has further developed the battery of the car to meet CAT A category requirements.
The 'IONIQ 5' is available for test drives at Komoco Motors at 253 Alexandra Road, Singapore 159936 (tel: 6475-8888).
More details and images are available here.
End
ABOUT HYUNDAI MOTOR COMPANY
Established in 1967, Hyundai Motor Company is present in over 200 countries with more than 120,000 employees dedicated to tackling real-world mobility challenges around the globe. Based on the brand vision 'Progress for Humanity,' Hyundai Motor is accelerating its transformation into a Smart Mobility Solution Provider. The company invests in advanced technologies such as robotics and Advanced Air Mobility (AAM) to bring about revolutionary mobility solutions, while pursuing open innovation to introduce future mobility services. In pursuit of sustainable future for the world, Hyundai will continue its efforts to introduce zero emission vehicles equipped with industry-leading hydrogen fuel cell and EV technologies.
More information about Hyundai Motor and its products can be found at:
http://worldwide.hyundai.com  or http://globalpr.hyundai.com
ABOUT KOMOCO HOLDINGS
Komoco Holdings Pte Ltd is a regional automotive group of companies that was established in 1986. Headquartered in Singapore, the Group has a strong retail distribution network of over ten points of sales for four leading brands in Singapore (Hyundai, Jeep, Ferrari and Maserati) and two Italian marques in China (Ferrari and Maserati). The portfolio of brands provides a wide variety of options for the populace ranging from reliable daily drives to rugged off-roaders to iconic supercars. The Group has also been certified by the brands' factories for their state-of-the-art AfterSales facilities and lauded for its commitment to client satisfaction.
http://www.komoco.com.sg/#/home
For media queries, please contact: 
Peter Kim
Lead, Communications/PR
Hyundai Motor Group Innovation Center in Singapore (HMGICS)
dongwook.kim@hmgics.com

Tracy Teo
Marketing Director
Komoco Motors Pte Ltd.
Telephone      : 6457 8888
Email               : Tracy.teo@komoco.com.sg
Shirley Sng
Senior Marketing Manager
Telephone      : 6801 8896
Mobile             : 9681 5775
Email                : Shirley.sng@hyundaimotors.com.sg
Contact us
(+65) 6335 3984
(10:00am – 6:00pm, Mon – Sun)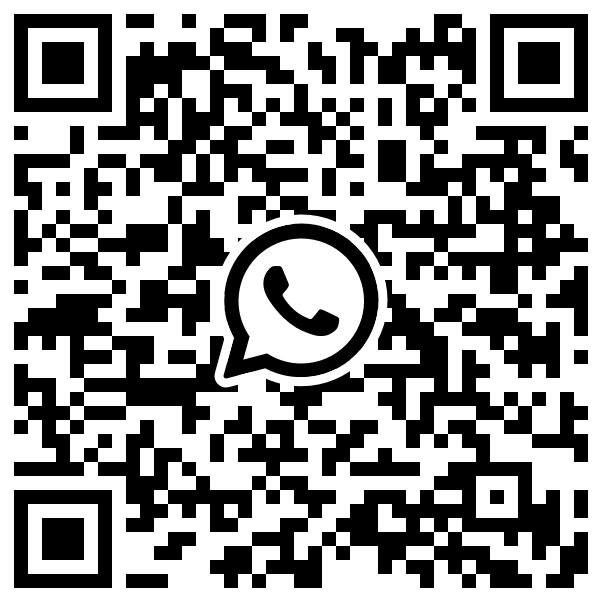 Scan to have a personalized consultation via Whatsapp.
WhatsApp us