Newsroom
Find the latest news from Hyundai Motor Group Innovation Center in Singapore.
Global
Hyundai Motor and Tate Announce El Anatsui as Next Hyundai Commission Artist
23 Feb, 2023 09:22 AM

EI Anatsui, one of the most distinctive artists working today, to be the eighth Hyundai Commission artist for Tate Modern's Turbine Hall

New site-specific work to open to public on October 10, 2023 and remain on view through April 14, 2024

The annual Hyundai Commission offers artists an opportunity to create new work for the Turbine Hall, a space that has hosted some of the world's most memorable and acclained works of contemporary art since Tate Modern opened in 2000
SEOUL/LONDON, February 22, 2023 – Hyundai Motor Company and Tate Modern today announced that distinguished artist El Anatsui will create the next annual Hyundai Commission for Tate Modern's Turbine Hall. Repurposing found materials into dazzling works of abstract art, Anatsui's work explores themes that include the environment, consumption and trade.
Open to the public from October 10, 2023 to April 14, 2024, Hyundai Commission: El Anatsui will be the eighth in an annual series of site-specific works created for the Turbine Hall by renowned international artists as part of a unique partnership between Tate and Hyundai Motor.
El Anatsui (born in Anyako, Ghana in 1944) is best-known for his cascading metallic sculptures constructed of thousands of recycled bottle tops articulated with copper wire. Over a long-lasting and distinguished career as both artist and educator — serving as Professor of Sculpture and Departmental Head at the University of Nigeria, Nsukka — Anatsui has developed a highly experimental approach to sculpture, embracing a wide range of forms and materials, including wood, ceramics and found objects. He has experimented with liquor bottle tops since the late '90s and continues to push the medium's boundaries in novel ways, creating radical, transformative sculptures that assume new shapes with every installation. Interested in the changing histories of the objects he repurposes into shimmering sculptures, Anatsui fuses specific local aesthetic traditions with the global history of abstraction. In 2015, Anatsui was awarded the Golden Lion for Lifetime Achievement at the 56th International Art Exhibition of the Biennale di Venezia and his work is held in major collections around the world.
"El Anatsui's works are distinguished by his dedication to exploring the transformative potential of art and his attention to histories," said DooEun Choi, Art Director of Hyundai Motor Company. "We look forward to seeing how El Anatsui transforms the Turbine Hall at Tate Modern for the eighth Hyundai Commission."
"El Anatsui is responsible for some of the most unique and unforgettable sculptures in recent times and we are delighted that he will tackle the Turbine Hall this autumn for the annual Hyundai Commission," said Frances Morris, Director of Tate Modern. "Anatsui's much-loved Ink Splash II 2012 in Tate's collection enchants visitors wherever it's shown, and we can't wait to see how this inventive artist will approach a space like the Turbine Hall."
The annual Hyundai Commission offers artists an opportunity to create new work for the Turbine Hall, a vast space that has hosted some of the world's most memorable and acclaimed works of contemporary art since Tate Modern opened in 2000.
Hyundai Moto's partnership with Tate, confirmed until 2026, is significant not only because it is the longest initial commitment from a corporate partner in Tate's history, but also due to the shared vision between Hyundai and Tate to encourage new perspectives and ideas that create dialogue between artists, audiences and global communities. In addition to the Hyundai Commission, Hyundai Motor supports the Hyundai Tate Research Centre: Transnational through its partnership with Tate. The Hyundai Tate Research Centre: Transnational, launched in January 2019, continues to help challenge and revise dominant art histories and highlight global exchanges of artists and ideas.
Image. El Anatsui (portrait photograph). Photo © Aliona Adrianova, 2019. Courtesy October Gallery, London
About El Anatsui
Anatsui has exhibited around the world, including recent solo projects at La Conciergerie, Paris (2021): Triumphant Scale at Haus der Kunst, Munich (2019); Mathaf: Arab Museum of Modern Art, Doha (2019); and Kunstmuseum Bern (2020). He was recipient of the Charles Wollaston Award at the Royal Academy of Arts, London in 2013. In 2019, a major installation was exhibited at Zeitz Museum of Contemporary Art Africa, (Zeitz MOCCA), Cape Town, and his work was included in the inaugural Ghana Pavilion at the Venice Biennale. Anatsui's work is held in permanent collections around the world including The Metropolitan Museum of Art, NY; National Museum of African Art, Smithsonian Institution, Washington DC; The British Museum, London; the Centre Pompidou, Paris.
– End –
About Hyundai Motor Company
Established in 1967, Hyundai Motor Company is present in over 200 countries with more than 120,000 employees dedicated to tackling real-world mobility challenges around the globe. Based on the brand vision 'Progress for Humanity,' Hyundai Motor is accelerating its transformation into a Smart Mobility Solution Provider. The company invests in advanced technologies such as robotics and Advanced Air Mobility (AAM) to bring about revolutionary mobility solutions, while pursuing open innovation to introduce future mobility services. In pursuit of sustainable future for the world, Hyundai will continue its efforts to introduce zero emission vehicles equipped with industry-leading hydrogen fuel cell and EV technologies.
More information about Hyundai Motor and its products can be found at:
http://worldwide.hyundai.com or http://globalpr.hyundai.com

About Hyundai Motor's Art Projects
Hyundai Motor Company has been supporting art initiatives driven by long-term partnerships with global museums - the National Museum of Modern and Contemporary Art, Korea (MMCA), Tate, and the Los Angeles County Museum of Art (LACMA) since 2013, along with major partnerships for the Korean Pavilion at the 56th, 57th, 58th, and 59th Venice Biennale and the 20th and 21st Biennale of Sydney. The newly established Hyundai Tate Research Centre: Transnational encourages innovative ways of thinking about art and global art histories, and in partnership with global media group Bloomberg, Hyundai Motor Company connects international audiences with artists exploring the convergence of art and technology.
Visit http://artlab.hyundai.com or follow @hyundai.artlab #HyundaiArtlab to learn more about these projects.
Disclaimer: Hyundai Motor Company believes the information contained herein to be accurate at the time of release. However, the company may upload new or updated information if required and assumes that it is not liable for the accuracy of any information interpreted and used by the reader.
Contact:
Hee Chon
Global PR Team / Hyundai Motor Company
media@hyundai.com
Contact us
(+65) 6335 3984
(10:00am – 6:00pm, Mon – Sun)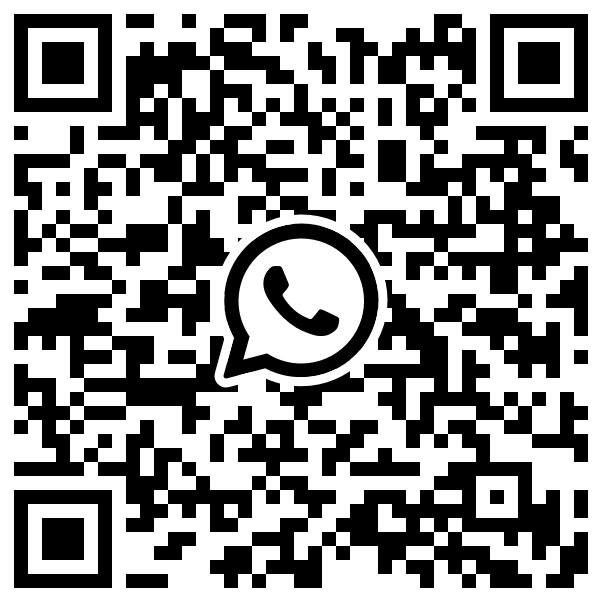 Scan to have a personalized consultation via Whatsapp.
WhatsApp us