Newsroom
Find the latest news from Hyundai Motor Group Innovation Center in Singapore.
HMGICS
Hyundai Announces Start of Sales of the Highly Anticipated Locally-Made IONIQ 5 EV for Singapore's Drivers
03 Apr, 2023 11:06 PM

Customers can start to place orders on Friday, 31 March, online via HMGICS' website and offline at Komoco Motors
Hyundai has kept the premium offering accessible for Singapore drivers with tailored price points for COE categories A & B
Hyundai's unique, seamless online sales platform – an industry-first for Singapore – enables customers to easily and quickly customise, order and apply for financing, all in one place
IONIQ 5 drivers in Singapore will be able to enjoy complete peace of mind with Hyundai's unique hassle-free EV ownership programme
SINGAPORE, March 30, 2023 – Hyundai Motor Company will be kicking off their full start of sales for the made-in-Singapore IONIQ 5 on 31 March, where drivers will be able to purchase the car across both online and offline channels. Together with long-standing partner Komoco Motors, the brand hopes to bring Singapore drivers on a differentiated EV ownership journey through their IONIQ 5 EV purchases. As a start, the company will be launching a unique online sales platform available via Hyundai.com/sg. With a view to creating a seamless EV ownership experience for drivers here, the company is also introducing initiatives aimed at making EV ownership more hassle-free, including a newly-launched IONIQ Care+ app to offer more personalized support to drivers on their EV journey.
The IONIQ 5 will be amongst the first made-in-Singapore EVs produced at the Hyundai Motor Group Innovation Center in Singapore (HMGICS), the country's first and only EV production smart facility. Car prices start at a Singapore-dedicated price to meet the needs of the market and Cat A Certificate of Entitlement (COE) requirements. This is in a bid to offer broader options and cater to Singapore customers' varied preferences across both COE categories A and B.
IONIQ 5: Embodying comfort, personality and power
The IONIQ 5 will be available to Singapore in multiple colours, 2 batteries options, and 4 trim options.


Exterior colours available:

Midnight Black Pearl, Titan Grey Metallic, Optic White and Magnetic Silver Metal

Interior colours available:

Black Monotone and Dark Pebble Grey

Battery options available:

Standard Range 58 kWh or the Long Range 77 kWh

4 trim options available:
   

   -

 

RWD Standard Range 'Exclusive Trim Model' (COE Category A)




      - RWD Standard Range 'Prestige Trim Model' (COE Category A)




      - RWD Long Range 'Prestige Trim Model' (COE Category B)




      - AWD Long Range 'Inspiration Trim Model' (COE Category B)
On the exterior, standard features include 19-inch alloy wheels, with the iconic parametric pixel headlamp and rear lights on higher trims. Higher trims such as the Inspiration range comes with 20-inch alloy wheels.
On the inside, drivers and front passengers are in for a treat with lumbar support and zero gravity seats. All cars feature leather-wrapped steering wheels with quick access button, and seats are covered in eco-processed leather. The car is built on the proprietary Electric-Global Modular Platform (E-GMP), which allows more leg room, openness and roominess throughout the vehicle with its larger flat floor surface, zero gravity seats, and flexible universal island.
On selected trims, vehicle-to-load (V2L) enables drivers to use the IONIQ 5's battery to power or charge electric devices easily – the 3-pin socket under the middle row seat is for internal usage, while an additional external adapter from the external charging port is for external usage.
An exhilarating drive is guaranteed with the AWD car, which is able to accelerate from 0 to 100km/h in 5.1 seconds. The top trim boasts a driving range of 454km and quick charge of 18 minutes.
Embark on a Unique and Holistic Purchasing Journey with Hyundai
All potential car buyers will be able to customise, order and apply for financing of their cars on the online customer purchase platform. Individuals need only register for HMGICS membership before customising their IONIQ 5 car. Simplicity, swiftness and convenience are built into the platform to ensure a smooth and fast purchasing experience from beginning to end.
Customers will be able to configure their cars and go through a finance plan simulation before placing their orders. They will also be able to place a deposit, apply for a loan, track their order status in real time, and select their collection dates – all on one platform. Hyundai will also incorporate capabilities for customers to browse stock availability in the months to come.
In addition to this, buyers will be able to enjoy quick payment modes via PayNow – a first-of-its-kind option for Singapore drivers here. Moreover, through partnerships with various banks, customers will be also able to experience quick & hassle-free online finance process without a paperwork. The intention is to reduce customers' time spent on the deposit process as much as possible.
Hyundai Motor Group's ambition to offer a holistic EV ownership experience for their customers is embodied in their continued, long-standing partnership with Komoco Motors. The shared vision of a holistic EV purchase journey will be demonstrated by Komoco's certified sales consultant through a "concierge style"; a dedicated Komoco sales associate will guide the customer from end to end as they navigate the multi-faceted online platform.
1. Tailored Charging Options and Solutions 
Hyundai's suite of charging solutions caters to varied lifestyle needs. Customers will be able to opt for a free EV home charger (including standard installation and extended warranty) or enjoy free charging credits. In future, Hyundai will also be exploring more differentiated public charging solutions and procedures to offer more convenience to customers wherever they are.
2.  Lifetime EV Care
10-year free EV battery warranty and 10-year free service program at the region's first EV-dedicated service centre at Komoco Motors are also included, specifically to cater to the lifespan of Singapore's COE license.

3. Personalised EV Analytics & Battery Management   
The IONIQ Care+ app analyses EV usage patterns while driving, charging and parking and offers optimal guidance to help drivers enhance and sustain their battery health.

4. Integrated Access to over 1,500 Charging Stations
Charging is a cinch – the IONIQ Care+ App gives drivers directions to over 1,500 charging stations, with real-time information on charging status and availability. For selected charging stations, payment can even be done via the app.
Online purchase can be done at the Hyundai online sales page: Hyundai.com/sg.
- End -
ABOUT HYUNDAI MOTOR GROUP INNOVATION CENTER IN SINGAPORE (HMGICS)
HMGICS, the Hyundai Motor Group's test bed and a global open innovation hub, aims to develop new EV business models, forge innovative partnerships, produce mobility products, and develop the Group's intelligent manufacturing platform to revolutionize the overall sustainable mobility value chain. Established with the aim of revolutionizing the future mobility value chain, the Center utilises the latest Industry 4.0 smart technologies, such as artificial intelligence (AI), Internet of Things (IoT) and robotics. With deep expertise in smart mobility solutions and smart automotive manufacturing solutions.
More information about HMGICS can be found at: 
https://www.hyundai.com/sg/home
ABOUT HYUNDAI MOTOR COMPANY
Established in 1967, Hyundai Motor Company is present in over 200 countries with more than 120,000 employees dedicated to tackling real-world mobility challenges around the globe. Based on the brand vision 'Progress for Humanity,' Hyundai Motor is accelerating its transformation into a Smart Mobility Solution Provider. The company invests in advanced technologies such as robotics and Advanced Air Mobility (AAM) to bring about revolutionary mobility solutions, while pursuing open innovation to introduce future mobility services. In pursuit of sustainable future for the world, Hyundai will continue its efforts to introduce zero emission vehicles equipped with industry-leading hydrogen fuel cell and EV technologies.
More information about Hyundai Motor and its products can be found at:
http://worldwide.hyundai.com or http://globalpr.hyundai.com
ABOUT KOMOCO HOLDINGS 
Komoco Holdings Pte Ltd is a regional automotive group of companies that was established in 1986. Headquartered in Singapore, the Group has a strong retail distribution network of over ten points of sales for five leading brands in Singapore (Hyundai, Jeep, Ferrari, Maserati and Alfa Romeo), two Italian marques in China (Ferrari and Maserati) and the luxury line from Hyundai Motor Group, Genesis in Shanghai China. The stable of brands is curated by Komoco to offer an eclectic range for the populace ranging from reliable daily drives to adventurous off-roaders and luxury style to iconic supercars.  The Group has also been certified by the brands' factories for their state-of-the-art AfterSales facilities and lauded for its commitment to client satisfaction. 
http://www.komoco.com.sg/#/home   

Contact:
Peter Kim
PR Lead / Hyundai Motor Group Innovation Center in Singapore (HMGICS)
dongwook.kim@hmgics.com
8767 2508
Tracy Teo
Marketing Director / Komoco Motors Pte Ltd.
Tracy.teo@komoco.com.sg
6457 8888
Shirley Sng 
Senior Marketing Manager / Komoco Motors Pte Ltd.
Shirley.sng@hyundaimotors.com.sg
9681 5775
Contact us
(+65) 6335 3984
(10:00am – 6:00pm, Mon – Sun)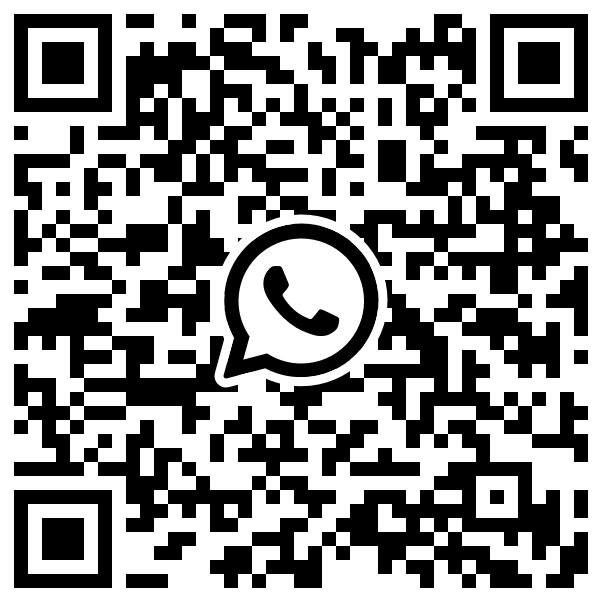 Scan to have a personalized consultation via Whatsapp.
WhatsApp us