Your Hyundai is in best hands here.
Your Hyundai is in best hands here. Our passion for quality knows no limits. That's why we only give our very best in our service to ensure that you can always rely on your Hyundai.
Hyundai Quality Service.

As Hyundai Service Experts, we know everything about every detail of your Hyundai. Thanks to our manufacturer competence, we can offer you the highest service quality that you can rely on for many years to come. Take our word for it.

Hyundai Genuine Parts

Only Hyundai Genuine Parts can guarantee maximum safety and reliability. All parts are ideally matching your vehicle and fulfill exactly the same quality standards as the parts originally installed in your vehicle. Thanks to their low wear characteristics, Hyundai Genuine Parts always offer the best value for money.

Our attractive prices

We use state-of-the-art diagnostic and repair methods and can thus perform our services quickly and in top quality. That's why a visit to our Service Experts always pays off for you: when diagnosing malfunctions, when making repairs, in working time and materials – and, in return, the cost for you.
Hyundai Lifetime MapCare™
Hyundai Lifetime MapCare™ With Hyundai Lifetime MapCare™ you can update your map resources every year. The update applies to all Hyundai models with navigation version from 2010 to 10 years following discontinuation. The prerequisite is a factory-installed navigation system and the execution of maintenance in the Hyundai Service.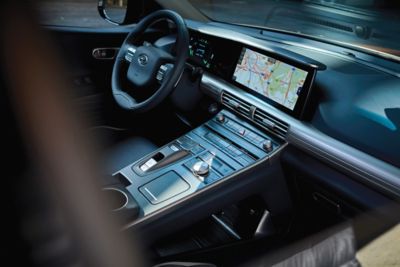 Hyundai Passion
There is nothing to replace our enthusiasm for Hyundai's vehicles. That's why we always want to offer you the best service for your vehicle and the best support as our customer. To make you enjoy your Hyundai at least as long as your car lasts itself.