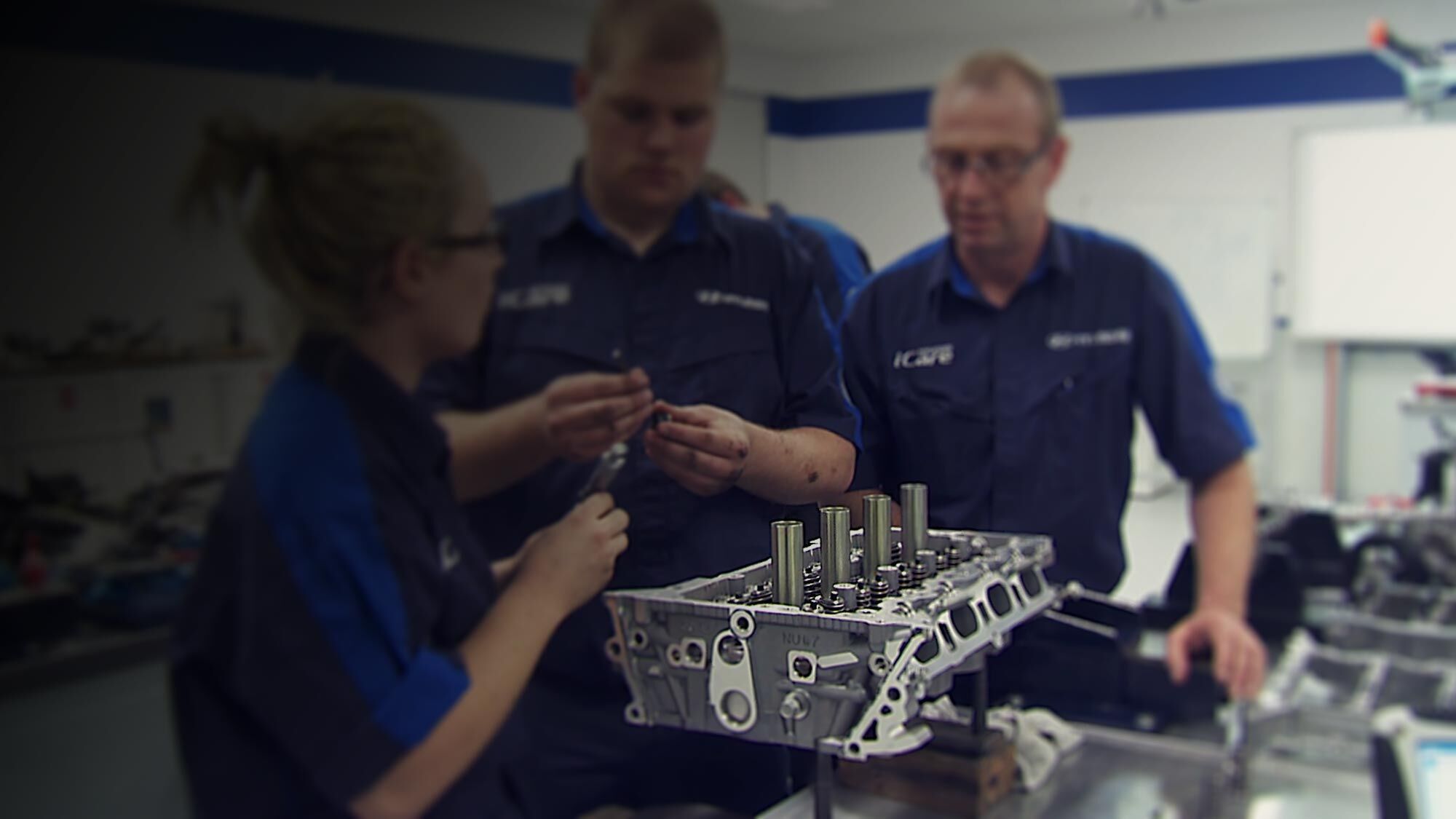 Hyundai technician careers & training.
Hyundai Motor Company Australia has continued in its path of success by upholding and practicing the spirit and values handed down from the company's founders.
Creating the technicians of the future.
To ensure we continue to provide the best customer service, we train our people to the highest level. The education and training of our Hyundai Service technicians is the foundation of our Hyundai Service facility program.

To become a Hyundai technician, you must first complete a four-year apprenticeship AUR30616 Certificate III in Light Vehicle Mechanical Technology. This is usually done through TAFE, but HMCA is also a Registered Training Organisation (RTO) so we are licensed to deliver this nationally-recognised qualification to our new Hyundai Service apprentices.

Factory-trained technicians are the experts in the care and maintenance of the Hyundai range of vehicles. The Hyundai Advanced Apprentice Academy provides us with the opportunity to provide our apprentices with structured learning and development programs, creating the expertly skilled technicians of the future. We select and nurture talented apprentices to ensure they develop the knowledge and skills needed to provide a first-class customer service experience.

Our customers benefit from a higher standard of technician competency, advanced skills in the areas of service, repair and diagnosis leading to reduced vehicle off-road time. And we're also helping many young men and women develop a fantastic career with Hyundai.
Hyundai advanced apprenticeship academy.
Hyundai Advanced Apprentice Academy (HAAA) is committed to providing an engaging, positive, productive, quality training and learning experience. Hyundai Advanced Apprentice Academy works closely with our dealerships to develop and deliver customised training in simulated workshop environments and smart classrooms.
Find out more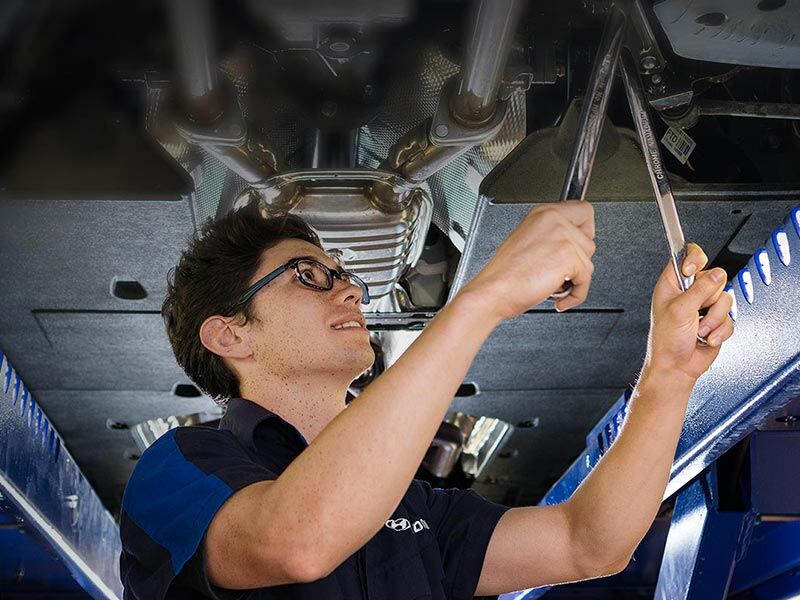 Hyundai academy.
The Academy offers an integrated training program with a variety of training modules covering Sales, Service, Warranty and Parts operations. Technicians are guided through the entire training and assessment process and encouraged to increase their skills to move through the recognition programs to become the most respected and highly-regarded specialist, a Hyundai Master Technician.
Find out more