TUCSON safety recall FAQs.
Certain Tucson vehicles may have an increased risk of an electrical short circuit within the ABS module when it is exposed to moisture, which in turn can lead to an increased risk of an engine compartment fire.
There have been no incidents of fires in Australia related to this recall issue. However, despite this, it is important for us to instigate the recall to ensure your safety.
You can check whether it is affected by entering your VIN into our safety recall checker below. If it is affected, Hyundai will be in touch to ask you to visit your local Hyundai dealer. The recall applies to certain Tucson models made for the Australian market between 2015 and 2021.
You can continue to drive your vehicle. However as an added precaution you may wish to park your Tucson away from structures e.g. not in a garage. If your vehicle displays an engine warning light, please stop driving and contact your local Hyundai dealer.
Unfortunately not. We are currently awaiting parts supply to ensure the repair can be carried out correctly. As soon as parts are available, Hyundai will be in touch.
Like all car manufacturers, we follow a process for recalls whereby they are announced to government bodies within a certain timeframe regardless of parts supply.
Your dealer will need to install an ABS fuse repair kit. The process should take around 40 minutes, but please contact your Hyundai dealer to confirm this in order to keep inconvenience to you to a minimum.
No. All repairs involved with the recall are free of charge.
Yes. Normal operation of the brakes is not affected by this issue.
Enter your VIN to see if your car is affected by a recall campaign.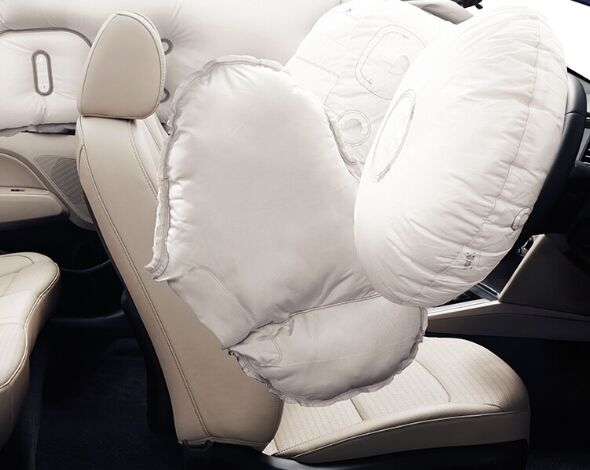 A Vehicle Identification Number (VIN) is a code unique to individual vehicles, which is used to identify the vehicle's manufacturer, general characteristics (such as the model and body), and specific identifying features (such as model year, engine and transmission).
Please use our safety recall checker to confirm if your vehicle has any safety recalls. If there are any safety recalls, we will advise you what the next steps are to ensure you can continue to operate your vehicle safely.
No, there is no additional cost to you for the parts or labour where the work is carried out by an authorised Hyundai Service Centre.
Ready to take the next step?