Hyundai Help for Kids.
Contributions since January 2014.
$9,439,595.00
A helping hand for Aussie kids.
Every time a new vehicle is sold in Australia*, customers and owners alike are joining Hyundai Australia and Hyundai Dealers to help raise money for our initiative. Every Hyundai owner joins our family of not-for-profit organisations with a percentage of funds from every vehicle sale going toward supporting the Hyundai Help for Kids program and in turn Australians under the age of 18. So that means you, as a Hyundai customer, are lending a helping hand to Aussie kids. In fact, to date we have raised over:
$9,000,000 donated to children's charities.
This has been donated to children's charities around Australia. We've been helping Aussie kids and their families when they need it most, since 2014. Read about some of our amazing charity partners below to find out how we put a smile on kids' faces.
* Excluding demo, company cars or rental car sales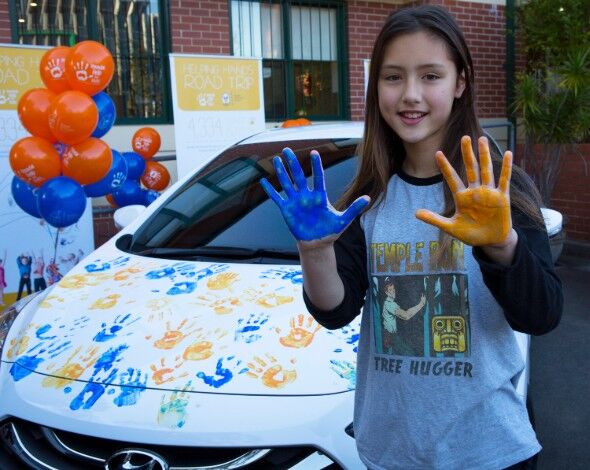 Our amazing partners.
Hyundai Help for Kids has a broad range of charity partners. To find out more visit our dedicated CSR website or scroll down to see an example of the inspiring work we do for young Australians. Our family of partners includes Ronald McDonald House Charities Australia, Make A Wish Australia, The Humour Foundation - Clown Doctors, Australian Cervical Cancer Foundation, Assistance Dogs Australia and many more.

Eve's story.
It can sometimes be difficult to grasp how Hyundai Help for Kids funding genuinely and directly helps children and their families. To follow a journey taken by one of the thousands of kids our funding has assisted; let us introduce you to beautiful Miss Eve.
Thanks to our customers, Help for Kids comes standard with every vehicle sold*.
Stay connected with Hyundai Help for Kids.
Disclaimer.
* Excluding demo, company cars or rental car sales.