Introducing Hyundai BluelinkTM
Next level connectivity bringing the future to your fingertips, Hyundai BluelinkTM makes owning a Hyundai more rewarding and convenient than ever. Coming soon on selected Hyundai models.
Discover BluelinkTM
Experience better with Hyundai.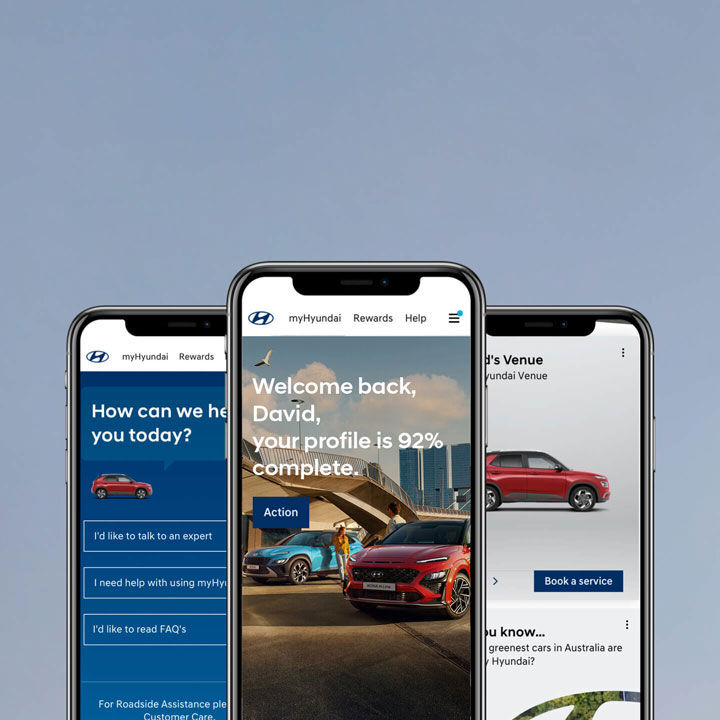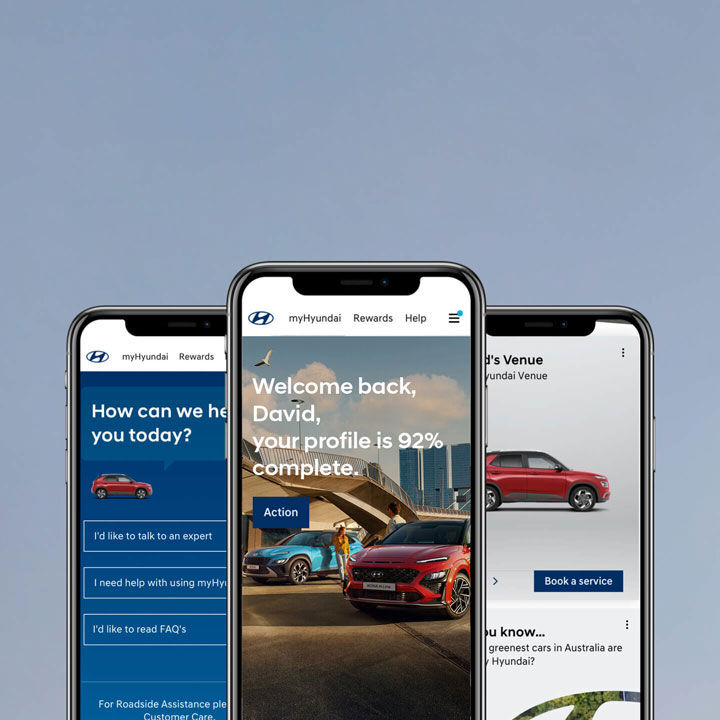 Find out more
myHyundai owner portal.
Managing your Hyundai is easier than ever, with all your info all in the one place.
Find out more