As the Matildas inch further towards the FIFA Women's World Cup kick-off in France, Hyundai Motor Company Australia have today officially launched its Matildas "Thank You Letters" campaign.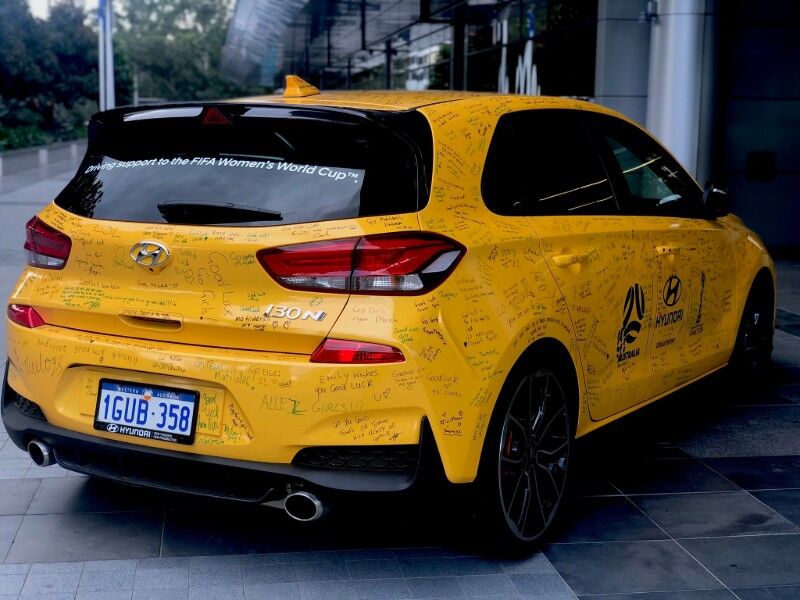 Following the success of the Socceroos 'Thank You Letters' campaign in 2018, Hyundai wanted to share these little known but incredibly powerful stories from some of Australia's best athletes, along with the help of agencies Octagon and Milkmoney.
Four key Matildas players including Sam Kerr, Lisa de Vanna, Alanna Kennedy and Clare Polkinghorne were given the opportunity to put pen to paper and write a thank you letter to their mentors and people who were instrumental in their professional football careers.

JW Lee from Hyundai believes the "Thank You Letters" campaign is empowering for the players. "Hyundai has always been one of Australia's proudest football fans. This campaign is about powerful and emotive storytelling, and it puts the spotlight on each of the people who have made an impact on the lives of Matildas players, supporting them through their journey to footballs biggest stage."

"This is not just a standalone campaign. For Hyundai, it's part of something much bigger. Supporting the Matildas is part of our desire to help grow women's football and give these players the recognition and profiles they deserve. As some of the most talented athletes in the country, and the nation's best female football players, they truly deserve the opportunity to become household names," commented JW.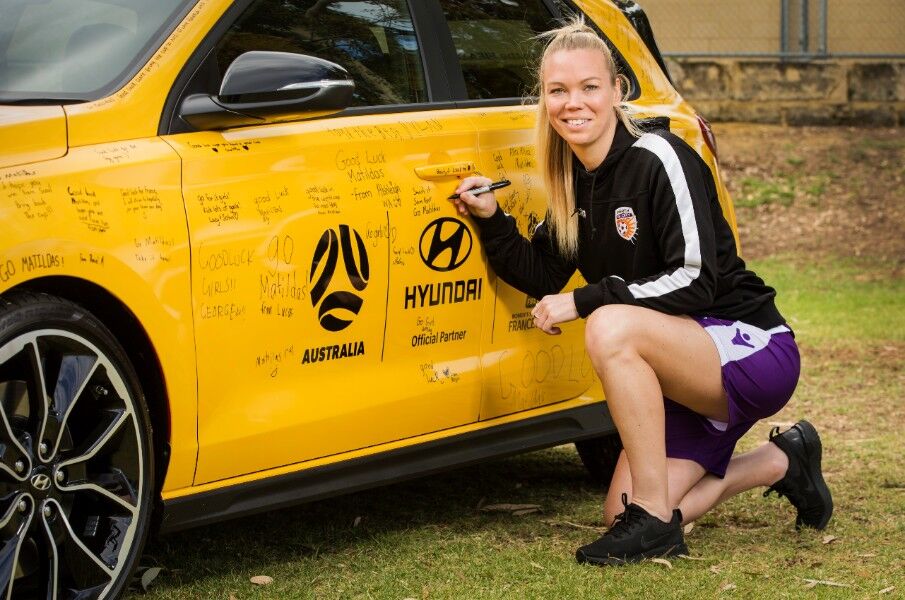 Ten unique pieces of content have been created for this campaign and five will be played across Fox, Optus, SBS and free-to-air, as well as being featured heavily online. A special 60-second edit of each story will also play before each Matildas game on SBS, giving a unique insight into players and their stories.

Messages of thank you and support are a prevalent theme leading into the 2019 World Cup, with Hyundai also encouraging Matildas fans to write their own messages on a brand new Hyundai i30 N.

Launching at the Hyundai A-League Grand Final in Perth, the vehicle has travelled to Melbourne and is currently collecting fans' messages in Sydney. These messages will journey a total of 25,000km by the time they are transported to France and handed to the Matildas.