Hyundai adds Android Auto compatibility to its growing list of in-car technologies
Easy software update enables existing owners to upgrade to Android Auto compatibility free of charge
Simple and intuitive interfaces allow safe on-the-road access to Android and iOS smartphone functionality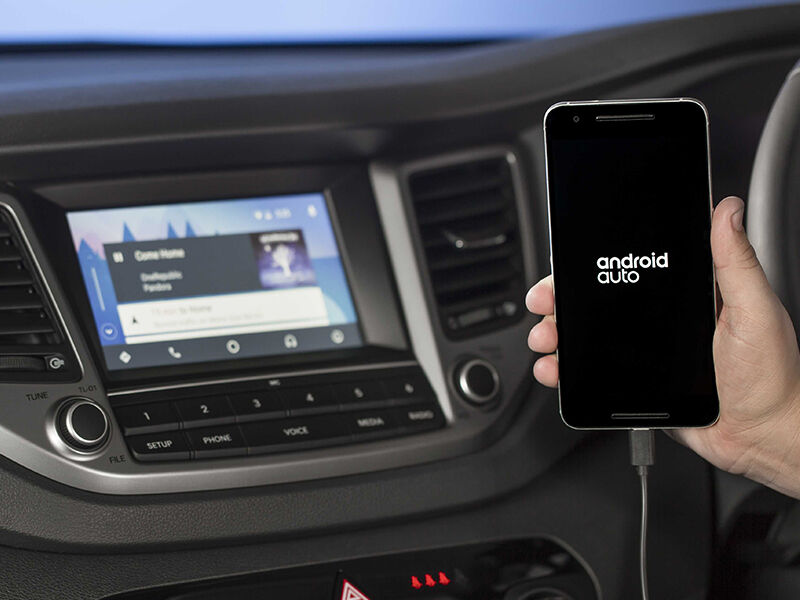 Hyundai has added best of both worlds smartphone connectivity across its range.

Available via a convenient software update, Android Auto compatibility now joins Apple CarPlay™ capability in the majority of Hyundai's Australian range.

Both systems enable Hyundai owners to extend the powerful functionality of their Android or iOS smartphone platforms to their cars.

Importantly, easy touchscreen and voice activation access to both smartphone technologies has been designed to minimise distractions so drivers stay focused on the road.

Seamless integration of these benchmark technologies offers Hyundai drivers safe and intuitive access to a vast range of their Android and iOS smartphone features.

Both Android Auto and Apple CarPlay™ enable drivers to get directions, make phone calls, send and receive messages, set reminders, access calendar information, interact with their car's multimedia systems, and much more.

Existing Hyundai vehicles with Apple CarPlay™ capability may be upgraded to Android Auto compatibility via a software update. Taking just 15 minutes, the upgrade is carried out free of charge at Hyundai dealership service departments.

"Hyundai has been quick to embrace benchmark technologies and I'm proud to say we're now able to safely offer the invaluable functionality of both Android Auto and Apple CarPlay™ across the majority our range," said HMCA Chief Operating Officer, Scott Grant.

Hyundai has been an early adopter of in-car smartphone compatibility in Australia. The company started its rollout of Apple CarPlay™ in i30, Tucson and Santa Fe early this year and extended that availability to Accent, iLoad in June.